Assessment Updates will be posted on this web-site to: 1) Assess "pre-review" cigars that were not given a rating or score (typically pre-release cigars); 2) Provide numeric ratings to cigars previously assessed prior to the implementation of the numeric scoring system; 3) Provide a re-assessment and re-score of a previously assessed/score cigars. Today, we provide an assessment rating and score to the 2006 Vintage Stout Corona by Bellatto / Caldwell / Sears. This was a cigar we did a pre-review for back in May 2014.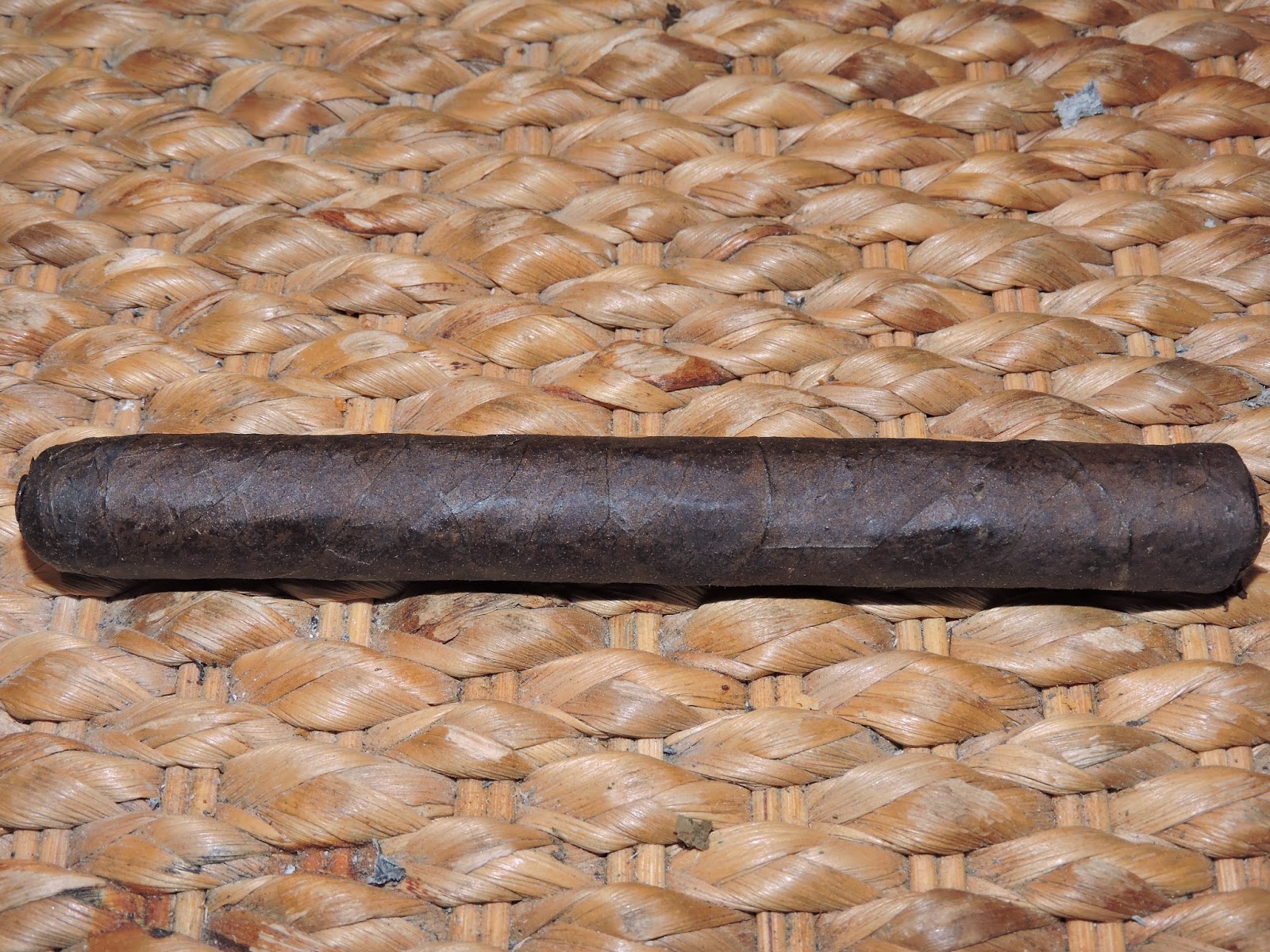 2006 Vintage Stout Corona by Bellatto / Caldwell / Sears
Wrapper: Connecticut Broadleaf
Binder: Not disclosed
Filler: 100% Ligero: Nicaraguan, Dominican. Honduran
Corona: 5 3/4 x 42
Price: ~$11.00
The 2006 Vintage Stout Corona is a 2014 release by Bellatto / Caldwell / Sears Cigars. Previously called
Impromptu Cigars
, this company is a collaboration between Tony Bellatto, Robert Caldwell and Jaclyn Sears. Bellatto is one of principals of
La Barba Cigars
while Caldwell and Sears are a part of
Caldwell Cigar Company
. The Bellatto / Caldwell / Sears venture is a completely different venture than those other companies. Bellatto / Caldwell / Sears is a company that focuses on extremely small batch production using rare and hard to find tobaccos. As the name indicates, the Stout Corona is a powerful, small cigar. Using an vintage 2006 crop, it features a 100% ligero filler with a Connecticut Broadleaf wrapper. Only 5,000 cigars have bee n produced.
The Stout Corona delivered notes of coffee, pepper, and natural tobacco right out of the gate. The coffee notes are strong and robust – reminding me of the "Chock Full O' Nuts" flavor from New York coffee. While the pepper had almost a chili pepper quality on the pre-release, this time around it seemed to have more black pepper characteristics. Like the pre-release, the pepper does ramp up in the second half – really showcasing the firepower from the ligero in the blend.
This cigar is still very much a full strength, full-bodied like the pre-release. While there is plenty of strength and spice at the end, the Stout Corona still will not assault to pallet. Instead it delivers a nice balance – just with more firepower.
The burn this time around was a little more problematic. It did require more touch-ups. While the touch-ups did the trick, it seemed to require more than I like. I chalk this up to the humidity in the summer – combined with the ligero in the blend. However, this is still an excellent cigar. It is worth seeking out.
Summary

Burn: Good
Draw: Excellent
Complexity: Medium
Strength: Full
Body: Full
Finish: Good
Assessment: 3.5 – Box Split
Score: 91

References
Original Review: 2006 Vintage Stout Corona by Bellatto / Caldwell / Sears
News: n/a
Price: ~$11.00
Source: Purchased
Stogie Geeks Podcast: n/a
Stogie Feed: n/a