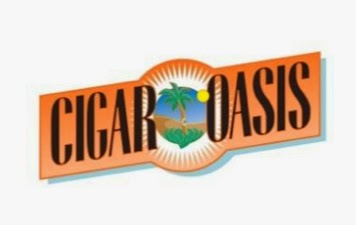 Last year, we caught up with Chaim Kohn of Cigar Oasis, who showcased a prototype of Cigar Oasis' new Wi-Fi capabilities. This year Cigar Oasis had the product on display. The Wi-Fi attachment connects to the current line of Cigar Oasis products and allows a cigar enthusiast to regulate, monitor, and alert the temperature and humidity conditions in a humidor. The product comes with a free app for iPhone or Android platforms to work with the Wi-Fi Attachment.

In this video, Kohn walks us through the current offerings and gives us a demonstration of how to use the Wi-Fi device.
In a press release that followed this interview says Al Foundos, President of Cigar Oasis, Inc. commented, "Once again Cigar Oasis has strengthened the lead through our quality, reliability and innovation. And as we enter the world of smart devices, the bar has been set a couple of notches higher."
Using the Wi-Fi application in conjunction with the application, one can see the current humidity and temperature conditions and even see a history of their trends over the course 1, 3, 7, 14, 30 or 365 days, More advanced features even allow you to adjust the settings remotely from your smart phone or computer and you can set notifications to receive email and/or text messages alerts of low humidity or water.
Update 8/16/14: Additional information from a press release on 8/15/14 was incorporated into this story.