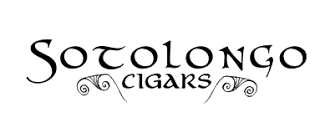 Grace Sotolongo, the partner under the Sotolongo Cigars brand in CLE Cigar Company has announced on her Facebook page that she is leaving CLE Cigars.
The statement by Sotolongo was:

"As they say, "every new journey starts with a single step." After working with CLE for the past year, I leave knowing I have made many friends, learned from the best, and gained my wings to pursue my next endeavor. I have only kind words for the help and guidance of Christian Eiroa and the CLE Team.


"Stay tuned for my exciting news where we will continue to grow as friends and lovers of the leaf. Your support means the world to me and my family."
The news comes almost a year when it was announced the Sotolongo Cigars brand, a partnership with Christian Eiroa and Sotolongo was forming under CLE (then Fabricas Unidas) umbrella. At last week's trade show, the brand announced its second cigar, the Hechicera Maduro.
Sotolongo's departure is also the second by a CLE brand owner in less than a year. Last year, Robert Caldwell, the co-owner of the Wynwood brand departed CLE.