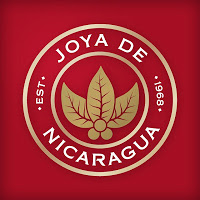 Joya de Nicaragua and House of Horvath have announced an exclusive distributorship agreement. Under the agreement House of Horvath will handle the marketing, sales, and distribution for all Joya de Nicaragua products throughout all the provinces of Canada. The agreement will go into effect on September 1st, 2014.
In a press release, Catherine Horvath O'Shea, President of House of Horvath, Inc. commented, "As an organization with more than 80 years of history and family tradition, House of Horvath is very proud indeed to enter into a new partnership with a company that aligns completely with our corporate values and mission statement. Joya de Nicaragua shares our commitment to providing the consumer with products of the highest quality standards while maintaining the core principles upon which our organizations were founded".

In regards to the new partnership, Dr. Alejandro Martinez Cuenca, Chairman & CEO of Joya de Nicaragua said: "Being one of the most international brands from Nicaragua, we feel honored to have found in House of Horvath the ideal partner to help us expand our presence in Canada. We have high hopes for a time in which tobacco from our country is so popular. This new partnership will deliver enjoyment to more Canadian consumers by introducing and bringing them closer to Nicaragua's very first and most authentic cigar".
House of Horvath is based in Toronto, Ontario and was founded by the Horvath family. Joe Horvath Sr. originally began making King Edward cigars in 1932. The House of Horvath company was founded in 1977.
Joya de Nicaragua continues to be distributed in the United States by Drew Estate Tobacco Company.