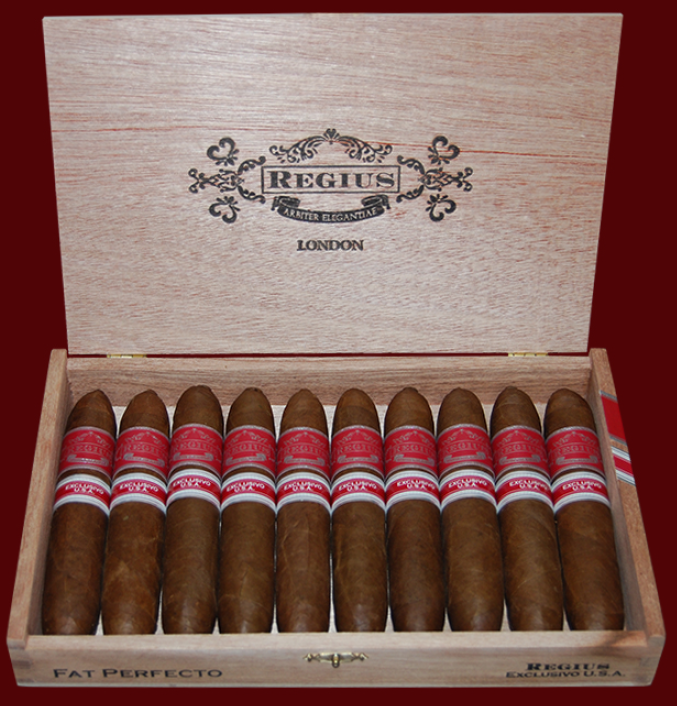 Photo Credit: Regius Cigars / Quesada Cigar
Regius Cigars is getting ready to take their Exclusivo U.S.A. line national. The Regius Exclusivo U.S.A. will soon be launched in four sizes, with an additional two to follow in the near future. As the name indicates, the cigar will be an exclusive offering to the U.S. market.
Regius Cigars is a company based in the United Kingdom and is owned by Akhil Kapacee. A little over two years ago, the company expanded into the United States market. This is the first cigar being targeted exclusively for the U.S. market. Quesada Cigars handles the distribution.
The Exclusivo U.S.A. made its debut back in May at an event held at Casa de Montecristo just outside of Chicago, Illinois. Because of high demand and limited production, it is only now that the Exclusivo U.S.A has been made available on a greater scale.

According to Kapacee the cigar is, "a fusion – combining modern and inventive sizes with traditional taste and flavour progression". Exclusivo U.S.A. are medium bodied cigars, and they use the very best of Nestor Plasencia`s tobacco, and his best rollers. Each cigar has a unique blend crafted for its respective size, all of which aid the development of flavour and complexity."
Each of the four sizes brings their own character and offers something different to the cigar enthusiast.
"The pressed perfecto has an intensity from the box press coupled with the closed foot which ages the tobacco slower. The Toro Extra develops with every puff, into a crescendo of taste two thirds of the way through. The Fat Perfecto displays an array of aromas and texture as it widens and progresses," added Kapacee.
At a glance, here is a look at the Exclusivo U.S.A.:
Blend Profile
The Regius Exclusivo U.S.A. is a Nicaraguan puro.
Wrapper: Nicaraguan Jalapa
Binder: Nicaraguan
Filler: Nicaraguan, including Ometepe tobacco grown on volcanic soil.


Vitolas Available
Each of the four sizes will have an SRP of $12,95 per cigar and be packaged in boxes of ten except for the Lancero Extra which will come in 15 count boxes.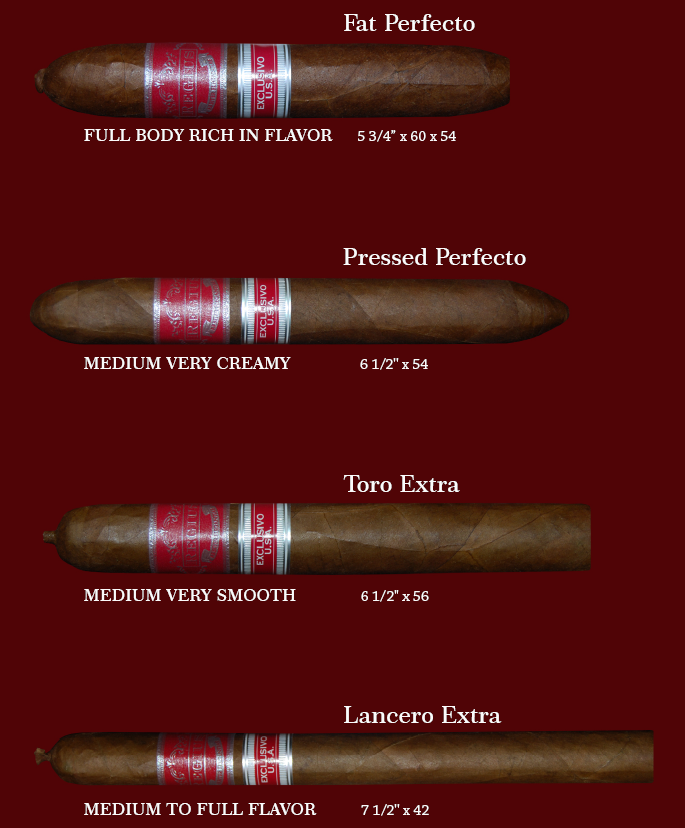 Photo Credit: Regius Cigars / Quesada Cigars
Fat Perfecto: 5 3/4 x 60 x 54
Pressed Perfecto: 6 1/2 x 56
Toro Extra: 6 1/2 x 56
Lancero Extra: 7 1/2 x 42
As mentioned two additional line extensions are also being planned – a toro and robusto-sized frontmark.