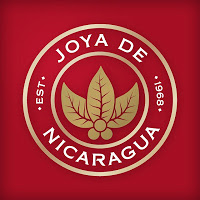 Joya de Nicaragua and Arnold Andre GmbH & Co KG have announced an exclusive distributorship agreement. Under the agreement Arnold Andre will handle the marketing, sales, and distribution for all Joya de Nicaragua products throughout Germany. The agreement will go into effect on September 19th, 2014 – right on the cusp of the opening of the Inter-Tabac Trade Show in Dortmund Germany.
Previously Joya de Nicaragua was distributed in Germany by Villiger Söhne.

In an announcement published on the Joya de Nicaragua blog, Hans Bockhop, Marketing & Sales Director for Germany stated: "We
are pleased to greet such a well-known company as Joya de Nicaragua as a
partner on our side in Germany. The impressive assortment tempts with
excellent craftsmanship. The exceptional tobacco compositions add a new
taste to the well-established positive image of Nicaraguan cigars. Joya
de Nicaragua is a compliment to the Arnold Andre portfolio of excellent
long-filler brands and is a further highlight for German tobacco
specialty shops and thus for cigar aficionados."
"Germany has been one of our Company's most important markets for many
decades. It is with great pride that we begin a new phase of growth hand
by hand with Arnold Andre, a company in which we have found the ideal
partner to help us deliver enjoyment to more German consumers, by
bringing them closer to Nicaragua's very first and most authentic
cigar", indicated Dr. Alejandro Martinez Cuenca, Chairman & CEO
of Joya de Nicaragua in the announcement.
Arnold Andre companywas founded in 1817 and is now claims to be Germany's biggest producer of cigars and second biggest producer of cigarillos. The company produces brands such as Clubmaster, Handelsgold, Tropenschatz, and Vasco da Gama.
This marks the second major distribution agreement for Joya de Nicaragua in less than month. In late August, the company announced a Canadian distribution agreement with House of Horvath. Joya de Nicaragua is distributed in the United States by Drew Estate.