Assessment Updates will be posted on this web-site to: 1) Assess "pre-review" cigars that were not given a rating or score (typically pre-release cigars); 2) Provide numeric ratings to cigars previously assessed prior to the implementation of the numeric scoring system; 3) Provide a re-assessment and re-score of a previously assessed/score cigars. Today, we re-assess Recluse Amadeus in the Toro format. This was a cigar we did a pre-release assessment back in June 2014.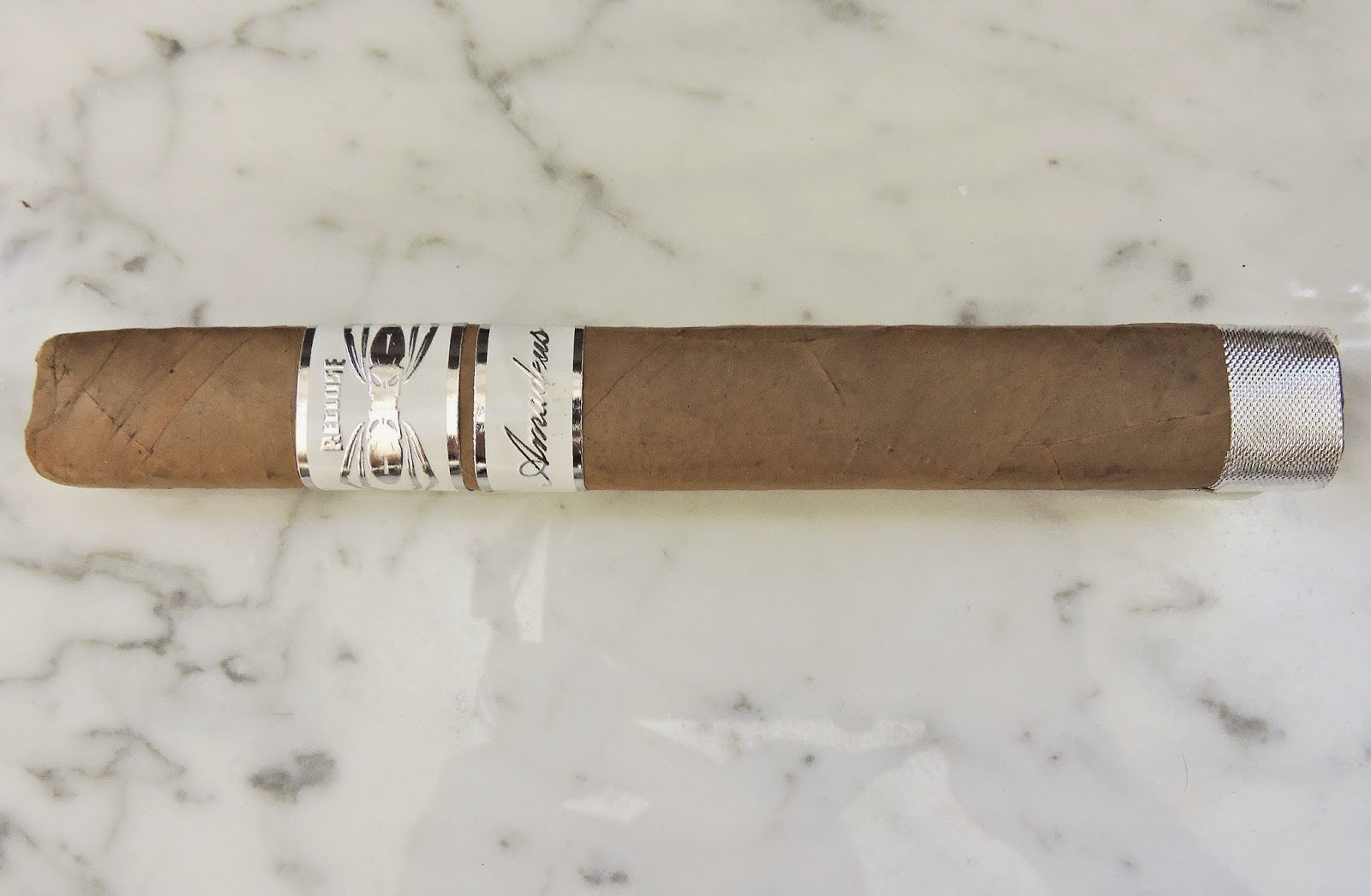 Recluse Amadeus Toro
Wrapper: Connecticut Seed, Ecuadorian shade (Grade A)
Binder: MBC (Proprietary)
Filler: Dominican Ligero, Dominican Viso, Dominican Seco, Connecticut Broadleaf
Toro (Box Pressed): 6 1/4 x 50
The Recluse Amadeus is the third line released by Recluse Cigar Company (formerly known as Iconic Leaf Cigar Company). The Amadeus has become the first Ecuadorian Connecticut Shade wrapper offering by the company. Keeping true to their philosophy, the company has released this Ecuadorian Connecticut Shade offering in a box-press – a rarity in the cigar industry today.
The Amadeus features a Grade A Ecuadorian Connectiuct Shade wrapper. This wrapper is exquisite and one of the best looking ones I have seen in quite sometime. There are virtually no blemishes on it. Ecuadorian Connecticut box-press wrapped cigars are rare because of the fragility of the wrapper, yet Recluse pulls this off almost effortlessly. Combined this with their entubado rolling process – and the result I have seen is consistent and flawless construction. This is reflected on the burn and the draw very nicely.
The Recluse Amadeus is a cigar that is continuing to get better over time. It delivers notes of toasted nut, cream, cedar, and pepper. There is also a subtle sweetness of citrus quality as well, but the cedar notes also contribute to the sweetness. The toasted nut is more prominent early on, and later on the cedar and pepper emerge. Perhaps the most interesting quality of this cigar is on the retro-hale. I found a smooth, toasted-nut / spice flavor through the nasal passages which added a special dimension to this cigar. The flavors stay medium-bodied throughout. The strength of this cigar starts out mild to medium and progresses to medium by the end.
Overall this is a very nice cigar and continues what has been an impressive track record for a company in its third year. The Recluse Amadeus is a cigar that is definitely worth a box-split in my book.
Summary
Burn: Excellent
Draw: Excellent
Complexity: Medium
Strength: Mild to Medium (1st Third), Medium (Remainder)
Body: Medium
Finish: Excellent
Assessment: 3.5 – Box Split
Score: 92
References
Original Review: Recluse Amadeus by Iconic Leaf Cigar Company
News: Recluse Amadeus Becomes Third Release by Iconic Leaf Cigar Company
Price: $8.50
Source: Cigars Provided by Manufacturer
Stogie Geeks Podcast: n/a
Stogie Feed: n/a