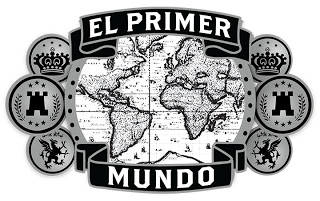 El Primer Mundo Cigars has officially announced that they have ended their distribution agreement with PDR Cigars. The company will now handle its own distribution working with independent sales brokers as well as the ChindAsia Lifestyle Group to handle its Asian distribution. The announcement was made in a press release by El Primer Mundo.
In a statement by El Primer Mundo owner and founder Sean Williams, "I'm really excited about fine tuning the focus as we move into 2015. This past year has been a whirlwind. We launched a new product with Costa Fuerte, re-launched Epifania, and basically repackaged the whole line-up, including La Hermandad. This was all done while Abe (Flores – PDR Cigars owner) and the factory were major league busy doing great new stuff for PDR as well as a number of other brands".

PDR Cigars will continue to handle production in their Tamboril, Dominican Republic factory for El Primer Mundo's Epifania (which moved their over the past year), La Hermandad, and Costa Fuerte lines.
Williams founded El Primer Mundo in 2006. Back in May 2013, the company entered into the distribution agreement with PDR Cigars. The press release says new projects are planned for 2015 including a 10th Anniversary Cigar for El Primer Mundo.