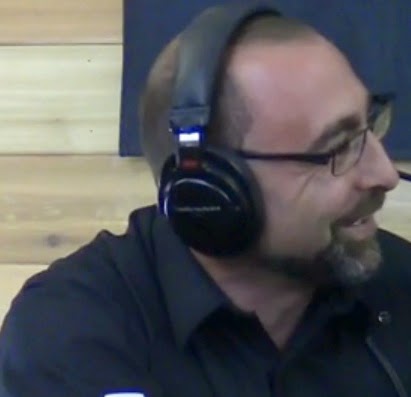 Phil Zanghi of Debonaire Cigars was a special guest on the Stogie Geeks 3 Year Anniversary Show and announced he has re-acquired the Indian Tabac Cigar Company trademark and will launch a new brand called Indian Tabac Motorcycle Ultra Premium Cigars. The line of cigars will be a collaboration with Polaris, who owns the Indian Motorcycle name and will feature an retro Americana theme. Zanghi says the brand is being targeted for a launch at the next IPCPR show.
"It's signed, sealed and delivered. I have gotten back my original trademark, Indian Tabac Cigar Company. But I'm not going to concentrate on that. What I'm going to concentrate on is making whole new brand called Indian Motorcycle Ultra Premium – directly working with the people at Polaris and making another luxury brand along the lines of Debonaire that will be a little less expensive."

Indian Motorcycles were originally manufactured from 1901 to 1953 out of Springfield Massachusetts. After the original Indian Motorcycle Manufacturing Company went bankrupt, several companies acquired the brand, including one by Zanghi's father. In 2011, Polaris Industries acquired the company and have since focused on an early Americana theme for the bikes made during that 1901 to 1953 period.
Indian Tabac Cigar Company was originally a partnership between Zanghi and Rocky Patel. In 2002, he sold the company to Patel to focus on other areas in the cigar business.
For this project Zanghi is working with Polaris. The cigar line will keep to the early Americana theme reminiscent of Indian Motorcycles from 1901 to 1953 – consistent to what Polaris is doing. Zanghi says it won't be so exclusive because he has to work with lot of other places due to working with Polaris.
In terms of the blend and sizes, things are still in process right now. He has some unique names planned with the names of the vitolas.
Zanghi is not planning to bring back the original Indian Tabac cigar line. "I'm not going to mess with Indian Tabac right now. I got my original baby back, but it's not in the place it needs to be. I don't think I can ever bring it back with the pride and glory that it once had. I'm going to let it be a moratorium and let it sleep for a while. "
Zanghi is also very excited about working with Polaris. "They are doing Indian right. They are a big company. They are huge. This could be something really special for me."
The conversation with Zanghi appears below: