"I have found Regius' portfolio to be some of the most impressive cigars to hit the American market in recent years. The Regius Claro Especial Exclusivo U.S.A. does not disappoint as this is another home run for (Akhil) Kapacee and his company."

Regius of London Claro Especial Exclusivo U.S.A. Pressed Perfecto
Coming in at #22 is the Regius of London Claro Especial Exclusivo U.S.A. Regius of London was founded by Akhil Kapacee. Originally based in the U.K., a couple of years ago the company embarked on a strategy to enter the U.S. market. This is the second line of the company's Exclusivo U.S.A. Series – a line of cigars old exclusively for he U.S. market. It gives Regius its first appearance on a Cigar of the Year countdown. The Claro Especial is a Nicaraguan puro, thus becoming the fourth Nicaraguan puro to make the countdown.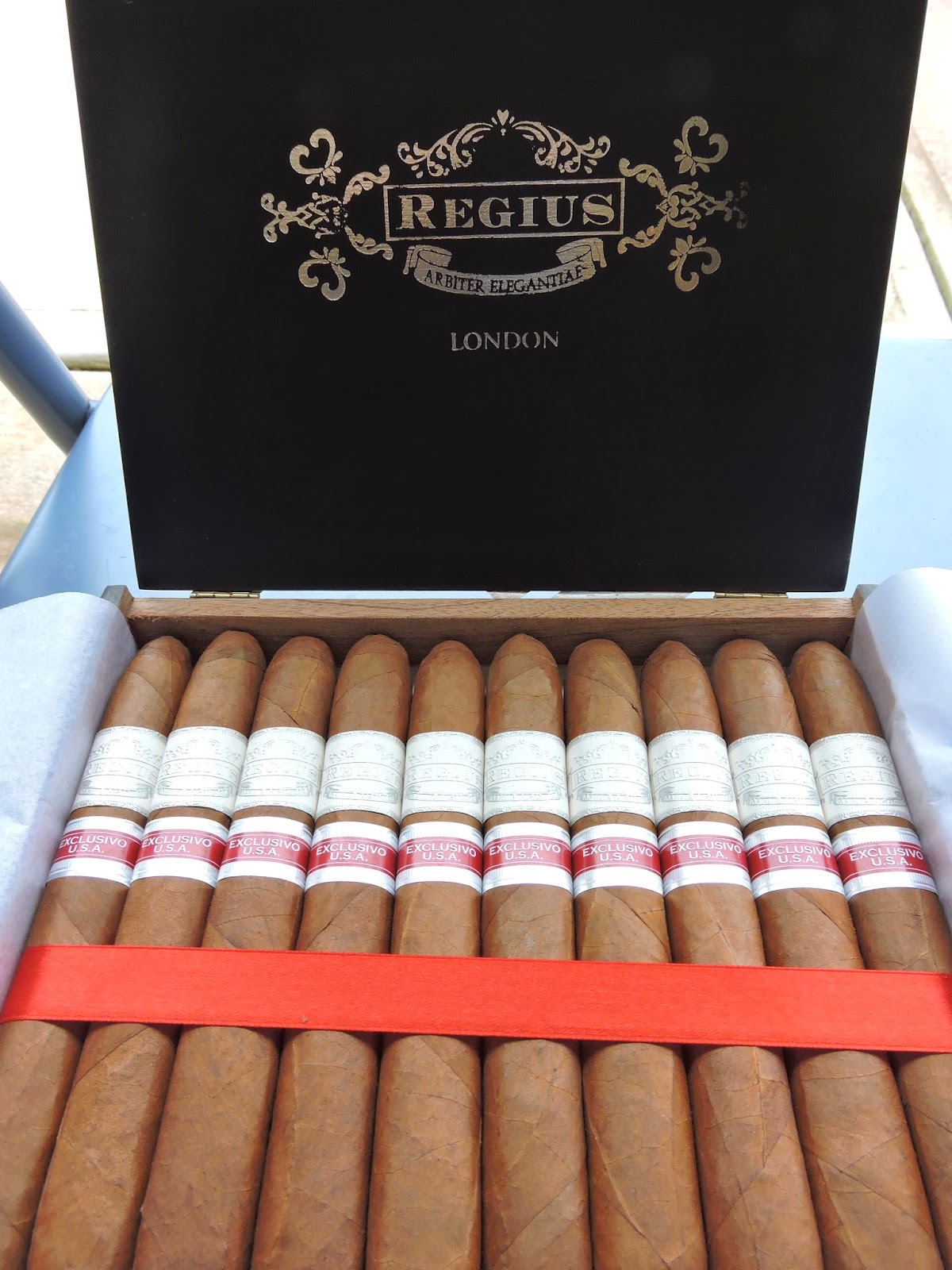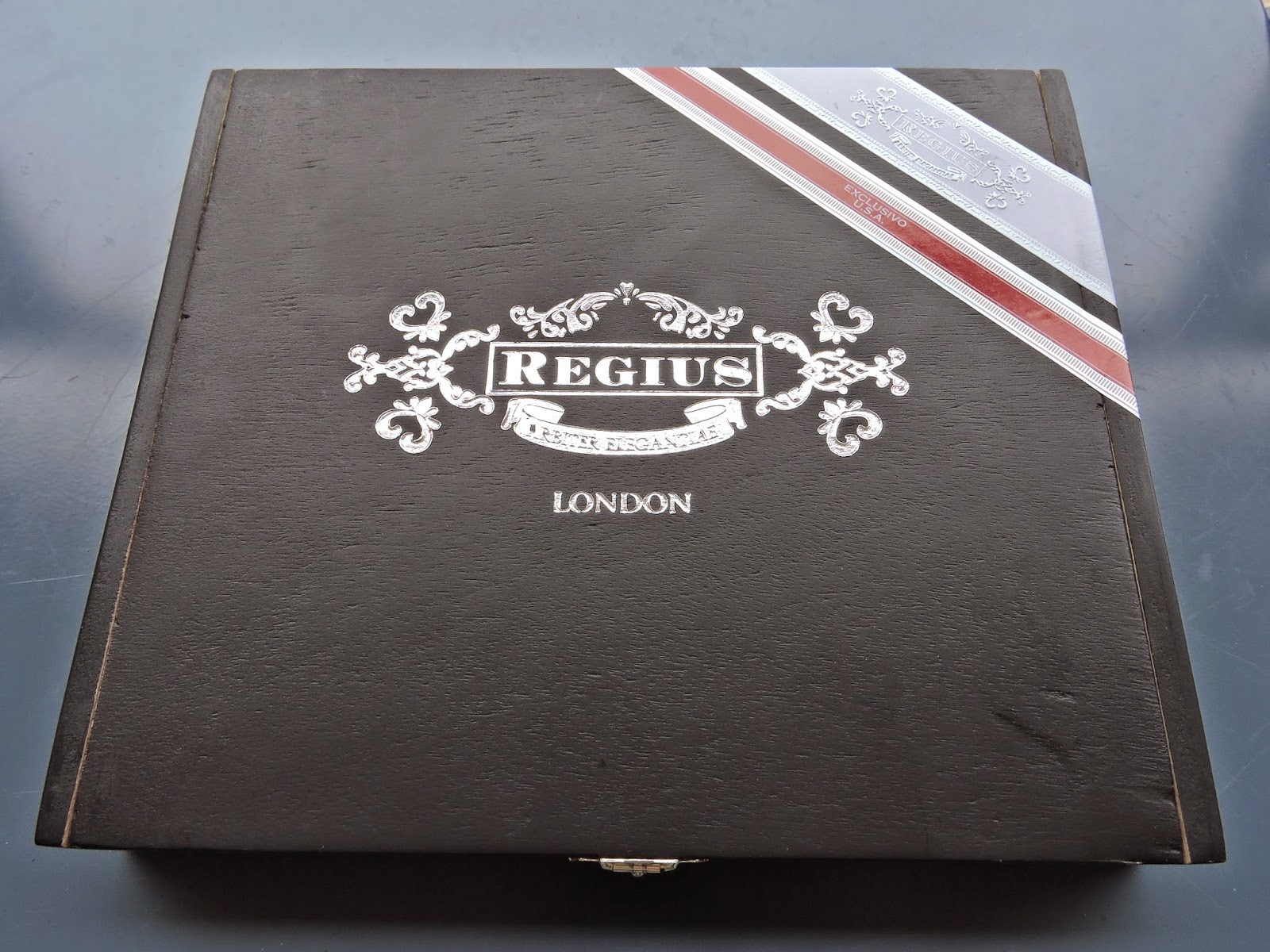 This Nicaraguan puro was launched in four sizes. The plan with this cigar was to put less emphasis on the wrapper and more emphasis on the binder and filler. To compensate for this, Kapacee opted to place a double binder on this cigar.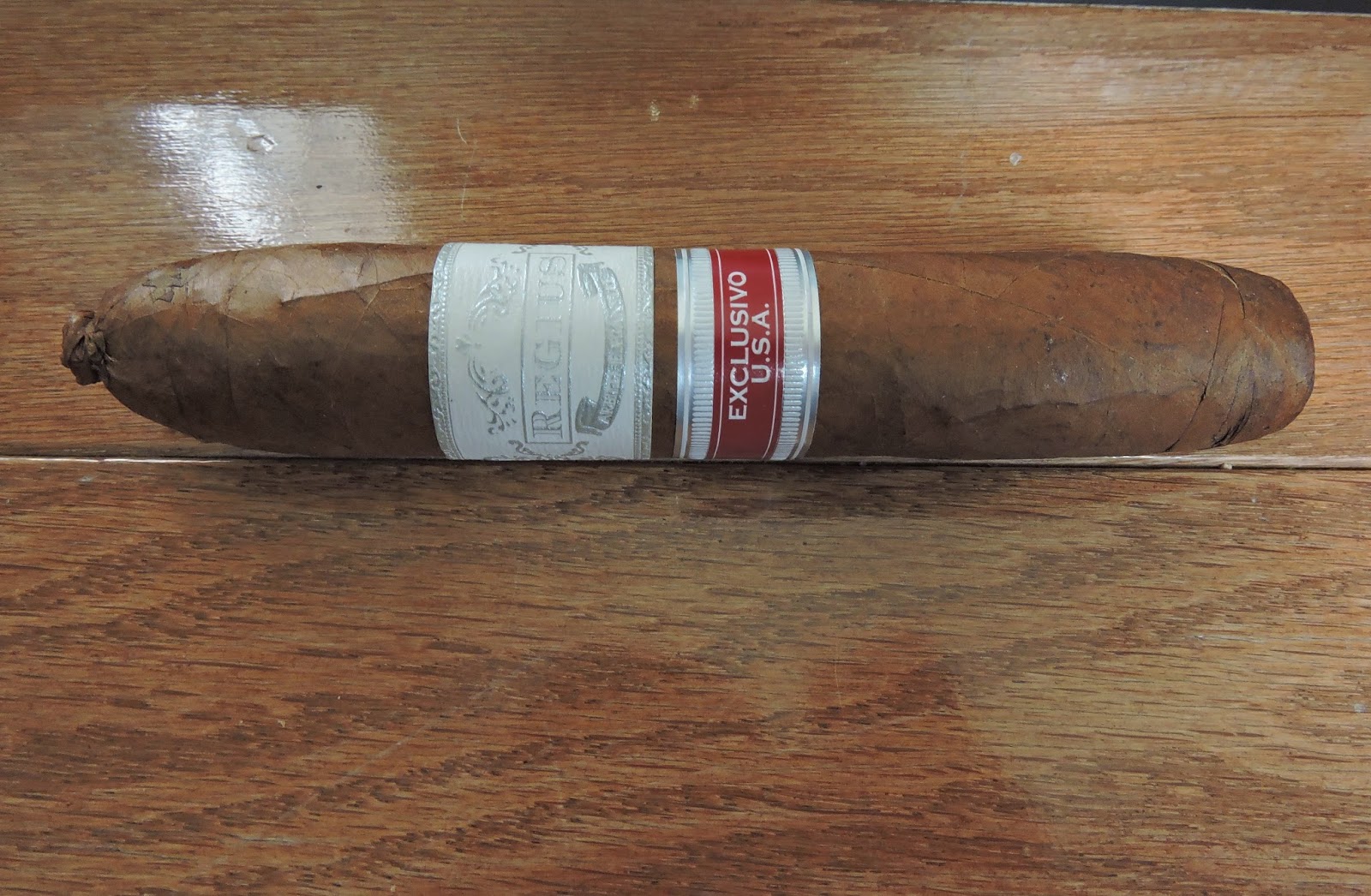 Regius of London Claro Especial Exclusivo U.S.A. Fat Perfecto
Each of the sizes of the Claro Especial deliver their own story, but the sizes seem to have a common thread of cream, mixed fruit, natural tobacco, and pepper notes. In general the strength hovered around the medium mark while the body hovered between upper end of medium, lower end of medium to full for each of these cigars.
Overall this cigar had a nice sweetness and was very smooth. No doubt the job of the double binder worked extremely well here. An excellent cigar for any smoker at any time of the day.
We have in-depth assessments for the Pressed Perfecto and Fat Perfecto sizes.
Blend Profile
Wrapper: Nicaraguan
Binder: Nicaraguan (Double Binder)
Filler: Nicaraguan
Vitolas Available
Fat Perfecto: 5 3/4 x 60 x 54
Pressed Perfecto: 6 1/2 x 56
Toro Extra: 6 1/2 x 56
Lancero Extra: 7 1/2 x 42
Recommended Vitola: Pressed Prefecto (6 1/2 x 56)
Assessment: 4.0 – Box Worthy
Score: 93 (9/18/14 – Pressed Perfecto), 92 (9/24/14 – Fat Perfecto)


For more information on our vision and criteria for the 2014 Cigar of the Year countdown, see our December 2014 Editor's Corner.

Aged Selects is a sponsor of the 2014 Cigar Coop Cigar of the Year Countdown. They offer cigar enthusiasts with premium long filler cigars aged at least five years at an extradordinary price. The expert buyers at Aged Selects go to the factories of major manufacturers and buy cigars that have been aging their cigars for years. The team at Aged Selects inspect them, smoke them, and package them up to ensure you are getting the best quality cigar to smoke. The best part is they are provided to you at an affordable price. Order them at www.cigarfrontier.com.