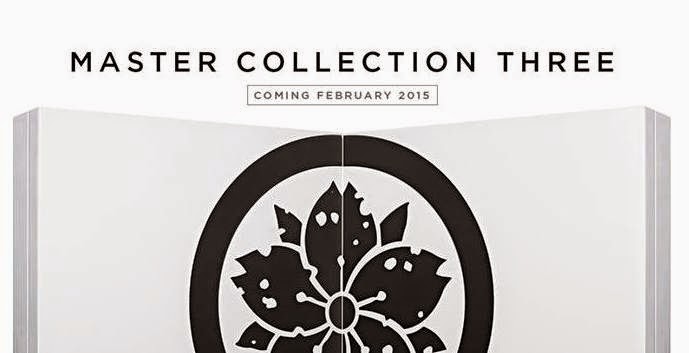 As we noted a little over a week ago, a Matt Booth's Room 101 Cigars is adding a third installment to its Master Collection series called Master Collection Three. Details around the cigar have now surfaced and according to a report on the 1/6/15 Cigar Insider, the release is targeted for a February 9th release.

The Cigar Insider report states that Master Collection Three will be the final installment of the Master Collection series. It was back in February 2013 when we first broke news of the upcoming Master Collection. The line was designed as a premium offering in Matt Booth's Room 101 cigars portfolio. The new Master Collection Three release will be the 15th blend release since Booth launched the brand back in 2010.
The Room 101 will feature white colored piano finished boxes with a black colored cherry blossom. The boxes will feature a left side or right side of the cherry blossom. When put together, they will form the full image.
"I was never short on inspiration for this blend, but it was challenging. The one thought I kept having was, what does 'the end' taste like? After about 7 months of going back and forth, I found what I felt was the perfect taste to close out what has become my favorite collection to date. The cigar is medium intensity and very balanced. As with all Master Collection blends, the experience is designed for those with a more refined palate. The depth of flavor Master Collection Three offers is nothing short of amazing," said Matt Booth in a press release announcing the product.
Blend Profile
The blend will feature a three country blend and will be made in Honduras.
Wrapper: Ecuadorian Habano
Binder: Dominican
Filler: Nicaraguan (from two growing regions)
Country of Origin: Honduras (Agroindustrias Laepe S.A.)
Vitolas Available
The Room 101 Master Collection Three will feature the same frontmarks as the first two installments, the Room 101 Master Collection One and Room 101 Master Collection Two. The price will range from $8.00 to $12.00 per cigar.
Papi Chulo: 4 x 42 (Boxes of 50)
Roxxo: 4 x 48 (Boxes of 20)
Mutante: 7 x 38 (Boxes of 20)
Sucio: 7 x 48 (Boxes of 20)
Monstro: 5 x 60 (Boxes of 20)
Only 500 boxes of each Mutante, Sucio and Papi Chulo will be produced, while the Roxxo and Monstro will have 1,500 boxes per vitola.
Updated 1/14/15: Additional information from press release added.