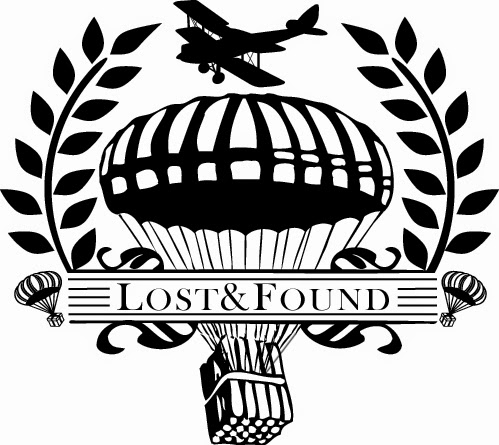 Lost & Found Cigars, the venture partnered by Tony Bellatto of La Barba Cigars and both Robert Caldwell and Jaclyn Sears of Caldwell Cigar Company has announced a second batch of cigars. One of those cigars is the Lost & Pepper Cream Chocolate Crush. It is expected to reach a limited set of retailers in the next week. This one will be a barber-pole release.

The company describes the cigar as a 2007 Vintage originating from Honduras. The cigars consist of a combination of a Corojo and Broadleaf barber-pole wrapper, a Corojo binder, and fillers from Honduras and what is described as "pre-embargo" tobacco. The cigars will be a figuardo in an undisclosed size. A total of 3,200 cigars are being produced in an undisclosed size. The cigars are packaged in ten packs.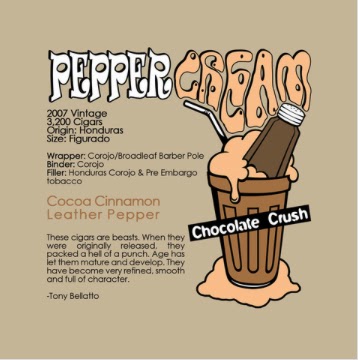 Pre-Embargo tobacco has been used on releases before – most notably, it was on the Camacho Liberty 2007 which also happened to be a barber-pole cigar.
Lost & Found made their debut last year as "Impromptu" Cigars. Before becoming Lost & Found Cigars, the company was renamed "Bellatto / Caldwell / Sears". The concept of the company involves tracking down cigars that have been resting for some time in aging rooms of various factories and bringing them to market. The company has been targeted online retailers specializing in boutiques. The cigars are small batch and limited production in nature.
Last month the company released four new releases – Buck 15, Silent Shout, a Toro size of Pepper Cream Soda, and Holy Braille. This cigar joins Pepper Cream Chocolate Crush, Rebel Bingo, Swollen C*ck, and Le Pigeon as new releases this month.
At a glance, here is a look at the Lost & Found Pepper Cream Chocolate Crush:
Blend Profile
Wrapper: Broadleaf / Corojo (Barber-pole)
Binder: Corojo
Filler: Honduran Corojo and "Pre Embargo tobaccos"
Vitolas Available
The cigar is only mentioned to be a figuardo with dimensions undisclosed.