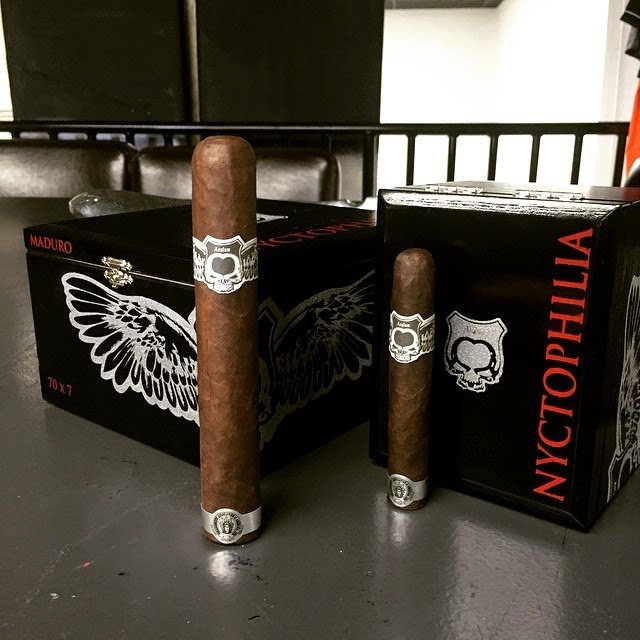 Asylum Nyctophilia Maduro
(Photo Credit: Christian Eiroa social media)
CLE Cigars will be providing their first release to the Tobacconist Association of America (TAA). Company founder Christian Eiroa announced on social media that the Asylum Nyctophilia Maduro will be an exclusive cigar to the TAA with plans to ship the cigar in late April in three sizes.

The Asylum Nyctophilia Maduro has been a project that has been in the works for some time. There was some talk the cigar would be released in 2014. The cigar had been planned to be a San Andres Maduro with Nicaraguan tobaccos. Eiroa has announced the cigar would be available in three sizes – 5 x 50, 6 x 60, and 7 x 70.
The TAA is a small group of retailers As per their web-site, the TAA is defined as:
The Tobacconists' Association of America, Ltd. is a trade organization established in 1968 by visionary retail tobacconists. By providing education, communication, research, advocacy, and member discount programs, The TAA works with our members and the industry they support to offer the tools and relationship building opportunities needed to maximize professionalism and success.
Each year a series of manufacturers will release cigars that will be exclusively carried by the retailers that are members of the TAA. Some are one and done releases, some are on-going to the TAA, and some are early releases to the TAA. No specifics on what type of TAA release this is have been dislosed. The cigars are usually unveiled at the TAA's annual convention. For 2015, the TAA convention opens on April 12th and will be held at Casa de Campo in the Dominican Republic.