Liga Maestro, a brand originally developed for the Italian Market will be heading to the U.S.   Today Mombacho Cigars S.A., announced that a limited quantity of Liga Maestro will be made available.  The company announced that twelve select retailers will cary the cigar.

The Liga Maestro brand is a collaboration between Mombacho Master Blender Claudio Sgroi and Italian cigar luminary Stefano Bertini who developed the concept in 2012. Sgroi created the blend to be a distinctly flavorful Nicaraguan puro specifically for the Italian premium cigar market.
The blend is a Nicaraguan Puro consisting of tobaccos from the Jalapa Valley and Condega.  "Liga Maestro is an important project for Mombacho to show Nicaraguan tobacco blended in a highly sophisticated way to fit the European palate traditionally dominated by Cuban and Dominican tobacco," commented Claudio Sgroi. "When our US retail partners tasted Liga Maestro at Casa Favilli in January, we were overwhelmed by their feedback and demand for this cigar. This limited release is to thank them for their support and to give their customers an opportunity to taste a very different Nicaraguan cigar.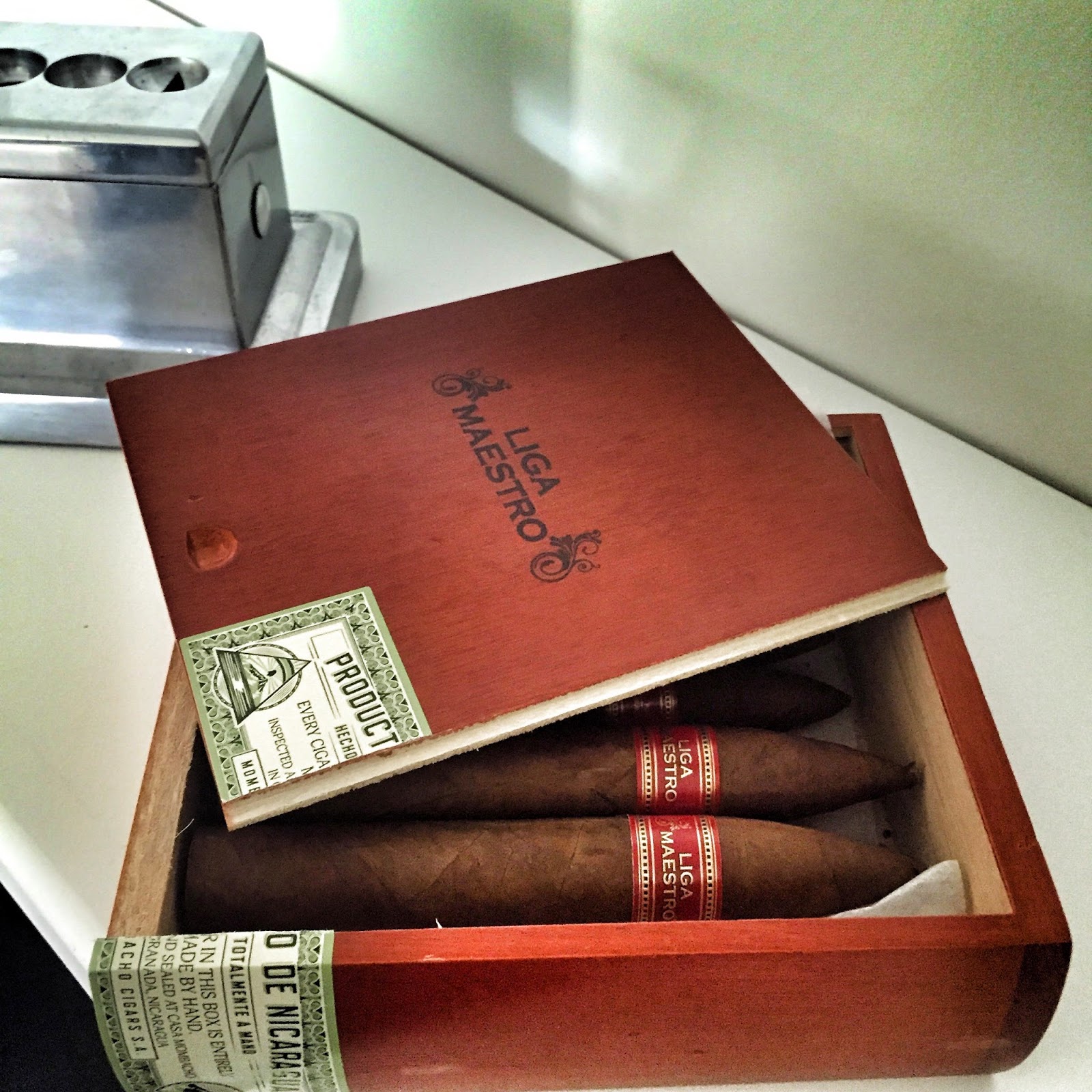 Liga Maestro
The company says plans also include expansion in continental Europe beyond Italy.
Mombacho Cigars SA makes the Tierra Volcan brand in the U.S.  The company's factory is located in Granada, Nicaragua.
The twelve retailers in the U.S. who will be carrying Liga Maestro are:
8 to 8 Cigars (Illinois)
Cigar Hustler (Florida)
En Fuego Cigars (Nevada)
Havana House (Ohio)
Leaf and Bean on the Strip (Pennsylvania)
Lone Star State Cigar Co. (Texas)
Mom's Cigar Warehouse (New York)
Nice Ash (Wisconsin)
Riverside Cigars (Indiana)
Smoking Dog (New Jersey)
Smoke Manayunk (Pennsylvania)
Tobaccology (Virginia)