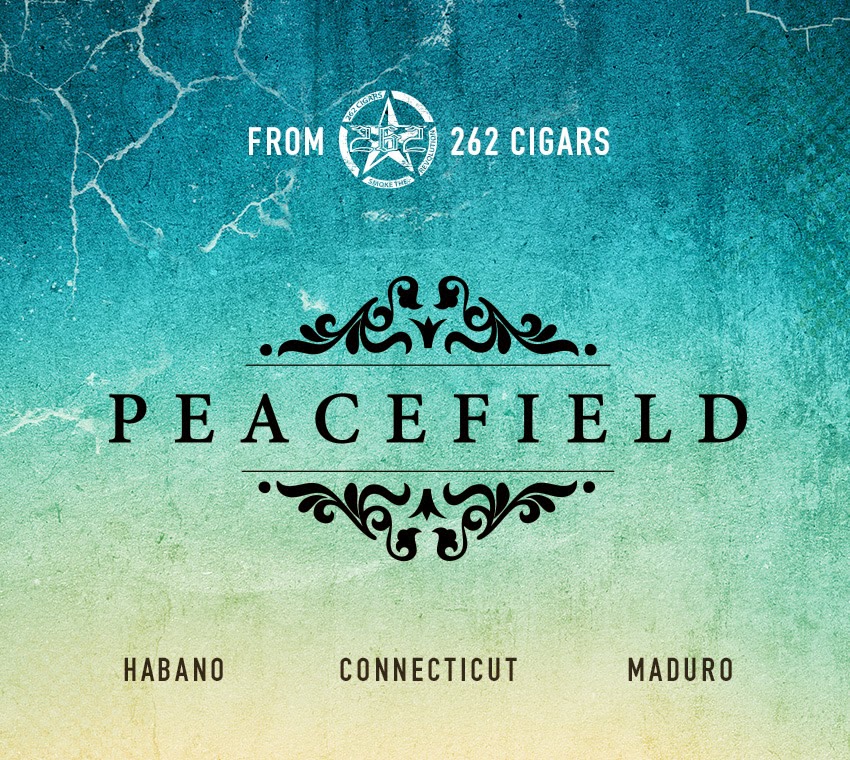 262 Cigars has announced a new line called Peacefield. Peacefield add a bundle cigar offering into the 262 portfolio. Peacefield will be offered in three wrapper choices – Connecticut, Habano, and Maduro in two sizes – Toro and Churchill.

In a statement by 262 Cigars President Clint Aaron, "We really feel this cigar will strike a chord with folks who are looking for an everyday cigar that they can smoke on the golf course, on a camping trip, tackling a honey-do list, or even share with their friends. We all work hard for our money and like to treat ourselves with great cigars for different occasions. At its price point, Peacefield is a cigar that can be smoked for any occasion under the sun. Tobacco doesn't just grow overnight; this process is an art, and throwing it away just doesn't seem right. Instead of wasting the trimmings from our core lines, we have chosen to produce a mixed-filler cigar at a great price."
Peacefield will come in 20 count bundles. Pricing will be $60 and $70 respectively for the Toro and Churchill sizes.
Peacefield joins what is a busy 2015 for 262 Cigars. The company is getting ready to launch the 262 Allegiance Lancero. The company also has plans fot its 262 Roadhouse line later this year.