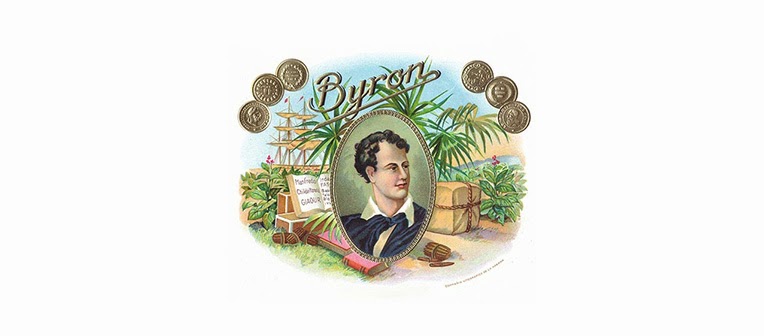 Selected Tobacco has announced a pair of 6 x 56 line extensions that will be added to the Byron Serie Siglo XIX and Byron Serie Siglo XX lines. These new offerings will now receive updated packaging. These new line extensions will make their debut at the 2015 IPCPR Trade Show in New Orleans.

The Byron brand is blended by Nelson Alfonso. It has been around since 1850. The brand contains three lines with unique blends: Serie Siglo XIX, Serie Siglo XX, and Serie Siglo XXI. In addition to each of the lines representing a century where the Byron brand has been active, they also pay homage to Cuban cigars made during that century.
New to the Byron Serie Siglo XIX will be the 6 x 56 Grand Poemas while Byron Serie XX will add the 6 x 56 Habaneros. No line extensions were announced for Serie Siglo XXI. According to Selected Tobacco, each of the blends were tweaked using higher priming tobacco to maintain the strength and flavor in the larger ring format. Selected Tobacco is not disclosing the blend components to these cigars.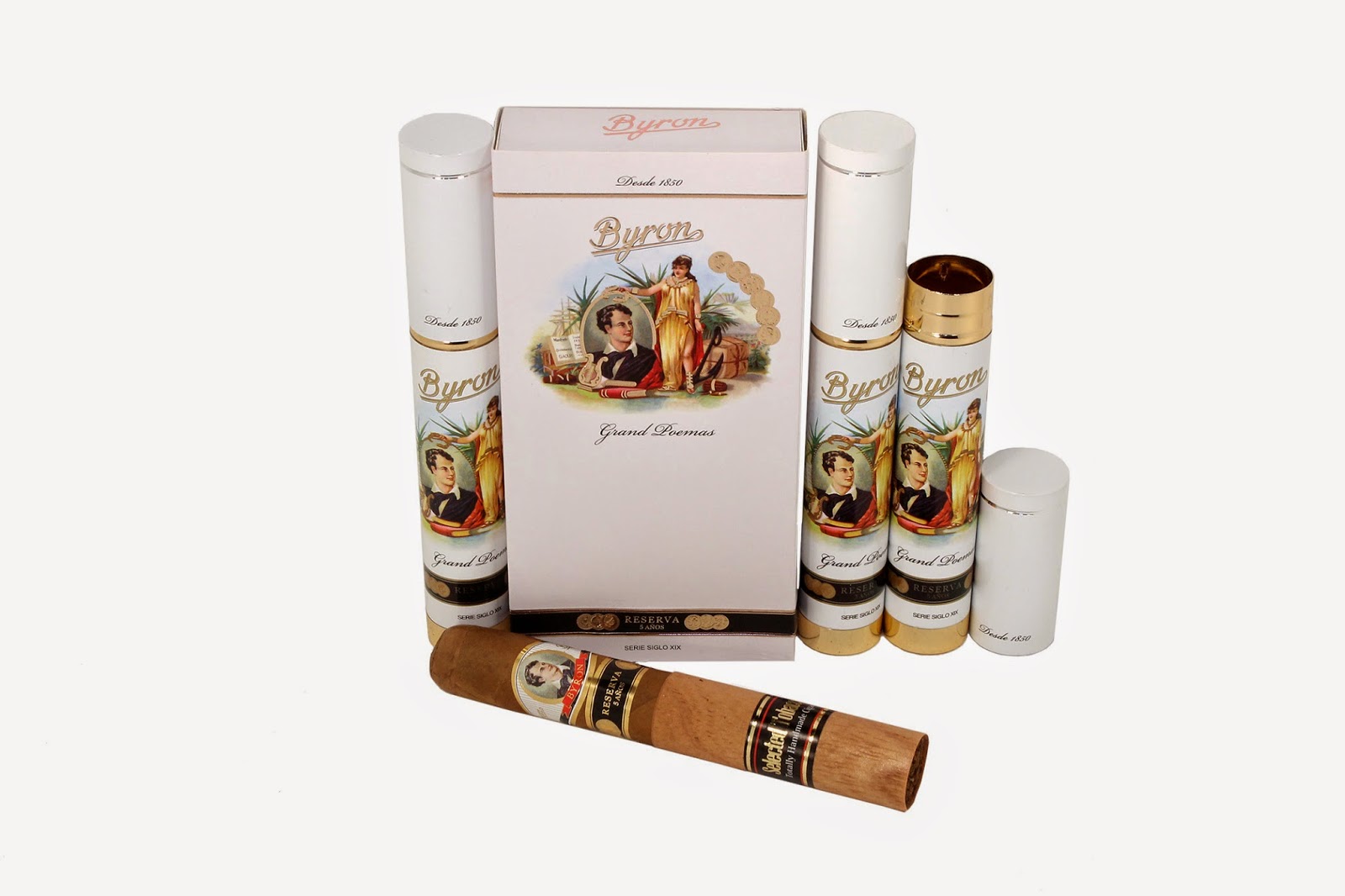 Byron Serie Siglo XIX Grand Poemas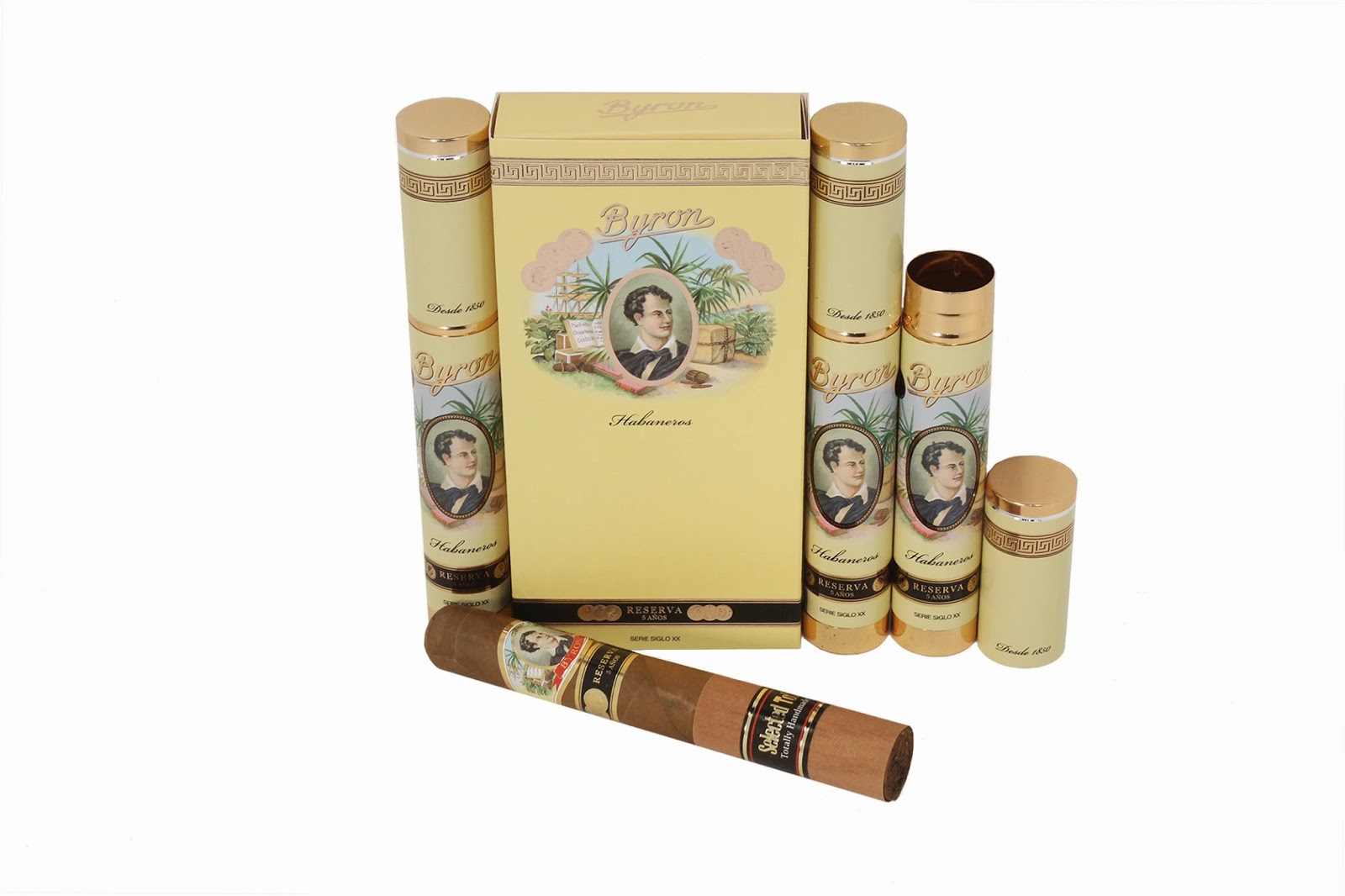 Byron Serie Siglo XX Habaneros
Both the new Serie Siglo XIX Grand Poemas and the Serie Siglo XX Habaneros cigars will have each individual cigar packaged in Selected Tobacco's signature Humitube®. The Humitube® is a humidified cigar tube chamber system that lets the cigar receive a slow humidity through the wall of the tube. The cigars will carry an SRP of $33.00 and will be available in three packs with an SRP for $98.99.
The Byron brand traces its origins to Cuba in 1850 when the "Lord Byron" was created by Jose and Eusebio Alfonso – one of which was Alfonso's great great great grandfather. The original cigar was made in a small factory in Santiago de las Vegas in the Havana province of Cuba. The name Byron honors George Gordon Byron – who was better known as "Lord Byron" – a renowned English poet. The brand lasted for over 80 years before it folded during the Great Depression of the 1930s. The brand would be dormant until 1998 when Nelson Alfonso would recover the Byron brand name.
In 2014, we named Selected Tobacco one of our "Five Boutiques to Watch" for 2014. Selected Tobacco is distributed in the U.S. by United Cigar Group.