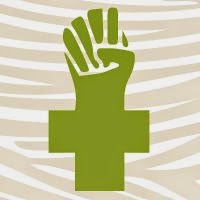 Jason Holly, owner of Viva Republica was a special guest on Episode 137 of Stogie Geeks. The past year has been very busy for Holly. During this period, he launched a new regular production line with Viva Republica Propaganda. He also released three limited edition cigars (Viva Republica Edicion Limitada Culebra, Jailbreak, and a limited release for Cigars for Warriors). On top of these projects, he also entered Viva Republica into a distribution agreement with Miami Cigar and became a member of their team. Looking forward in 2015 and beyond, it appears to be full steam ahead for Viva Republica.

Although he has been working with the oldest factory in the Dominican Republic with La Aurora, Holly hasn't been afraid to challenge status quo and do things differently. Projects such as the Jailbreak and Viva Republica Edicion Limitada Culebra have shown Holly's ability to think out of the box and do things differently. This is a trend that will continue throughout 2015. Holly told us, "We're not trying to turn the cigar world on its head. We are not trying to re-invent it. It is an industry with new ideas and with new people coming into it, it can evolve into something differently."
Holly discussed the following projects with us:
Viva Republica Advanced Warfare
Advanced Warfare is an off-shoot of the current Guerrilla Warfare line.  While many times a company will take an existing blend and put a new wrapper on it, Holly has opted to go the opposite direction. Advanced Warfare will feature the same Ecuadorian Sumatra wrapper that is found on the Guerrilla Warfare line, but will change up the binder and filler. Holly did say he is using a Connecticut Broadleaf binder. &Advanced Warfare will be released in the same two sizes as Guerrilla Warfare (4 x 41 and 5 1/2 x 43) – and will be priced the same ($5.00). Packaging will feature a similar design, but with a different color scheme.
Viva Republica Line Extensions
Holly said that he is targeting line extensions to his core lines, Rapture, Propaganda, and Guerrilla Warfare. For Guerrilla Warfare, Holly mentioned a lancero is in the works.
Viva Republica Jailbreak Concept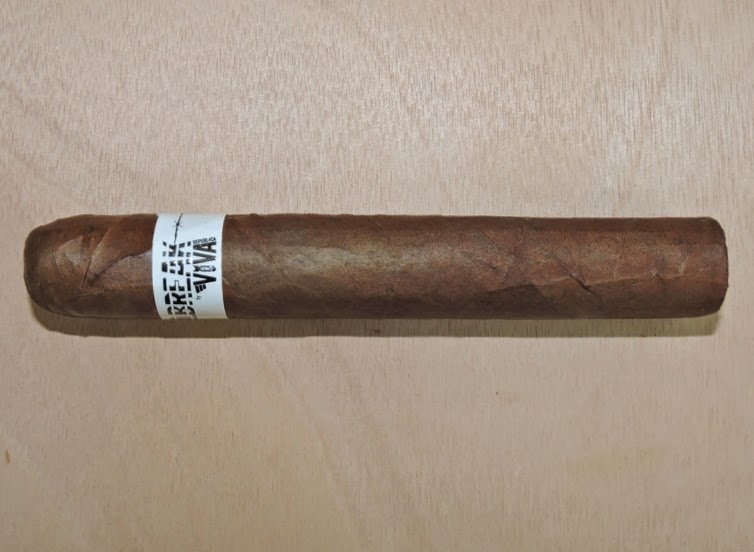 Earlier this year, Viva Republica released a limited edition cigar called the Jailbreak. The cigar was unique in that it featured a lancero cigar that was then rolled inside a 6 x 58 cigar. The result is you get a cigar with two wrappers and two binders. Jailbreak was meant to be a "test" to see if the concept of a cigar inside a cigar to work. Holly indicated there was more to come with this line.
One thing that Holly said is that future cigar in a cigars could be used as a vehicle for collaboration. It allows Viva Republica to work with another factory without working with a different factory. He can bring in another manufacturer to produce the inner cigar and La Aurora can then produce the outer portion. This would allow a single cigar to be produced by two different factories – something that hasn't been done before.
Holly has indicated future "Jailbreak" projects would most likely been limited in nature.
Viva Republica Culebras
Another Viva Republica limited edition was the Viva Republica Edicion Limitada Culebra. This is a culebra where each component was made up of a different Viva Republica blend. In this case it was the Viva Republica Rapture, Rapture Maduro, and Guerrilla Warfare lines.
In terms of another culebra, Holly told us , "There definitely will be another culebra in another year or so that will involve Propaganda and some of the newer stuff we are going to be unveiling in the next couple of months."
Other Projects
Holly mentioned he is working on a project to grow hydroponic tobacco for cigars.  Hydroponics involves growing in water without soil. The water often contains mineral nutrient solutions to help feed the plant Originally the project will be done in a "lab setting" locally to Holly's home-base in Pennsylvania. A long term plan would be to take the knowledge and take the crop to Nicaragua or the Dominican Republic and mimic what's in the laboratory.
"It will probably find its way into to a limited edition soon with some of the results we had, the problem is the yields are absolutely minuscule," said Holly. Because of the low yields, it will probably be used as a filler component.
Holly also said he is working on a full-bodied Candela wrapper release that he has been working on for the past year.  He said this is something that we could see in the next six months.
The Interview