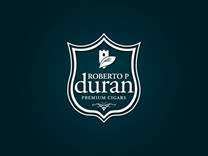 Roberto P. Duran Premium Cigars has announced the hiring of Cristano "Santo" Cardenas as the company's new Master Blender. Over a career that spanned 55 years, Cardenas built what can only be considered a legendary career as one of Cuba's key cigar rollers and blenders. Cardenas, who is a Cuban National will have responsibilities overseeing Roberto P. Duran's Nicatabaco SA factory in Esteli, Nicaragua. Details of this announcement were made via a press release.

Cardenas started his career at H. Upmann at the Montecristo Factory in Havana Cuba. After quickly building a reputation for his blending skills, Cardenas became the head of production at the "Rey Del Mundo factory, and then head of production of the Partagas Factory. Cardenas has also built an international reputation as an ambassador for the Cuban Cigar industry.
In a press release, company owner Roberto Pelayo Duran said: "Santo Cardenas was one of my many influences when I started my career in tobacco, when he took me under his wing at the Partagas Factory. Santo is known the World over, and I am only honored to be working alongside one of my mentors. My goal with Roberto P. Duran Premium Cigars was to create the type of cigar that I enjoyed in Cuba. Having Santo on the team only ensures that our product will go beyond even my standards."
Cardenas also commented in the press release, "After many years of working with tobacco, my craft is still my passion. I am happy to once again work alongside my old friend and student, Roberto. This new beginning with Roberto P. Duran Premium Cigars, gives me the opportunity to share my passion with a wider audience."
The hiring of Cardenas continues what has been an aggressive year of expansion for Roberto P. Duran Cigars. While the company has brought in names such as Miguel Schoedel, Jack Torano, and Eric Piras to expand its sales and distribution arm, the hiring of Cardenas strengthens things on the production end.