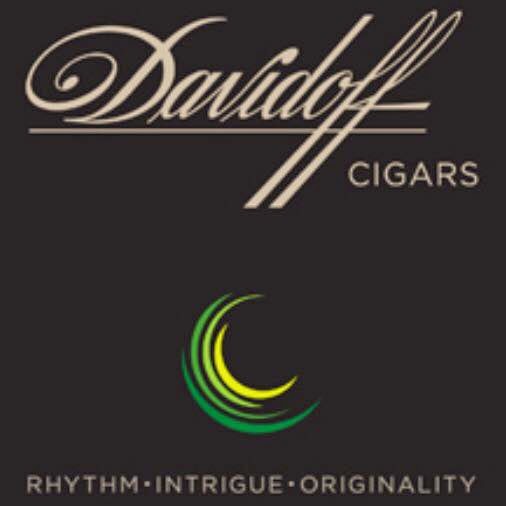 A few weeks ago, Davidoff announced it would be launching a line featuring a Brazilian based blend. It has recently been announced that this line would be called Davidoff Escurio. On June 25th, in the South Beach section of Miami Beach, Florida, Davidoff provided its first sneak preview of the Escurio. Plans are for a full launch of the Davidoff Escurio at the 2015 IPCPR Trade Show.  The cigar will ship to U.S. retailers in July. The European market will see the launch at Inter-Tabac 2015 in Dortmund, Germany and the Asian market will see the launch in October.
In a recent report by Cigar Aficionado, the name Escurio is derived from two words "Escuro" (the Portuguese word for "dark" or "oscuro") and Rio (i.e. Rio De Janiero, the city in Brazil that inspired this blend).
"Get ready for an exciting taste adventure! Rio's intriguing and rhythmic nights were hugely inspiring for our Master Blenders in helping craft a superb multi-origin blend with the finest Brazilian tobaccos at its core. Davidoff Escurio will take aficionados along on a rewarding taste exploration where sweet meets spice with unexpected twists and turns along the way," commented Charles Awad, Senior Vice President Global Marketing & Innovation at Oettinger Davidoff AG in a press release.
The cigar will be an extension of Davidoff "Black Label" – a line that currently includes Davidoff Nicaragua.
Davidoff CEO Hans-Kristian Hoejsgaard  also commented in the same press release, "Davidoff Escurio has been crafted for those who are in the mood to discover vibrant and intriguing experiences to fill their time beautifully. If time is one of life's greatest luxuries, this cigar will fill it with excitement."
We recently highlighted this cigar on Stogie Geeks News.
Davidoff has also unveiled a line of accessories to complement the cigars.
At a glance, here are the details of the Davidoff Escurio:
Blend Profile
The cigar is not a Brazilian puro, but contains a good amount of Brazilian tobacco in the blend. The wrapper of the Davidoff Escurio is described as "dark" Habano Ecuador.
Wrapper: Habano Ecuador
Binder: Brazilian Cubra
Filler: Dominican (San Vicente, Piloto andOlor/Piloto Seco), Brazilian (Cubra and Mata Fina)
Country of Origin: Dominican Republic.
The Habano Ecuador wrapper is said to provide a soft creaminess and earthy balance to the profile.  The Brazilan Cubra binder and filler contributes to some of the spiciness in the blend.  The Brazilian Mata Fina contributes to the sweetness while the Dominican tobaccos contribute to what is described as the "signature Davidoff sophistication."
Vitolas Available
The Davidoff Escurio is being launched in three sizes.  The Robusto Tubo and Gran Toro sizes will come in 12 count boxes.  The Short Coronas will come in 14 count boxes..  There also will be four cigar packs for each size.
Short Robusto: 3 1/4 x 50 (SRP $8.50)
Robusto Tubo: 4 1/2 x 54 (SRP $15.90)
Gran Toro: 5 1/2 x 58 (SRP $17.90)
Similar to Davidoff Nicaragua, the Robusto will be offered in a tubo offering: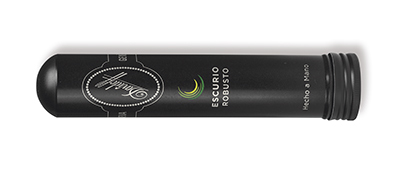 Update 6/26/15: Information from press release added.