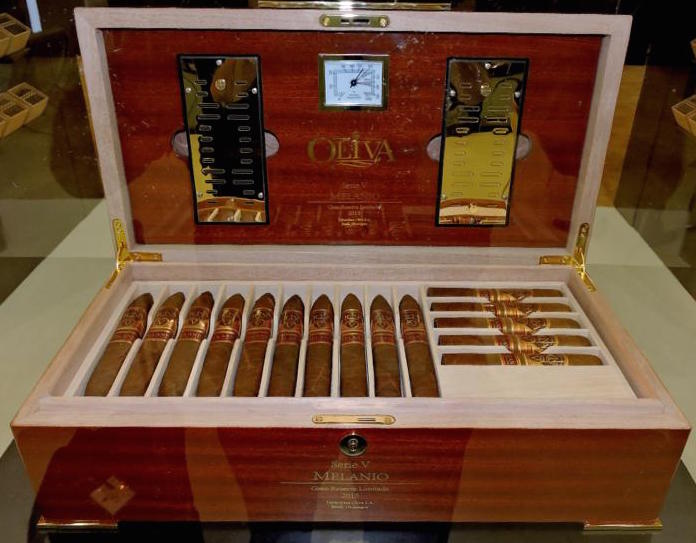 In 2014, the Oliva Serie V Melanio captured Cigar Aficionado's Cigar of the Year.  As opposed to coming out with new blends or new lines, Oliva chose to focus on the Melanio line.  At the 2015 IPCPR Trade Show, while there wasn't a line extension to Melanio, there was a new luxury humidor being showcased called the Oliva Serie V Melanio Gran Reserva 2015.
The humidor is made of mahogany with spanish cedar on the inside.  There are also two humidification units inside the humidor.  The humidor itself contains sixty cigars of the Oliva Serie V Melanio – twenty each of the Robusto, Figuardo, and Torpedo size.
The plan is for 1,000 of the Gran Reserva 2015 humidors to be made.  Each of the humidors will be individually numbered.  The unit will have an SRP of $900.00.