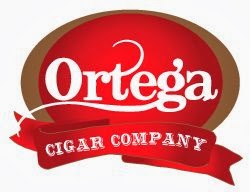 While Ortega Premium Cigars was not at the 2015 IPCPR Trade Show, there still is plenty of activity happening with Eddie Ortega's company. The big news is that the company has entered into a distribution agreement with Quality Importers. In addition, Ortega Cigars also has plans to revive a couple of lines from the EO Brands days – namely, the Reo and Vibe lines.
Quality Importers is based in South Florida and is a company that specializes in distribution. The company has a focus on tobacco products. While it is known for distributing accessory products, Quality Importers also distributes Cult Cigars. Under the agreement, Quality Importers will now also distribute the Ortega Premium Cigars portfolio. In addition Eddie Ortega will also be running the sales department for Quality Importers.
In addition, the Reo and Vibe lines are targeted to return later this year.  When Ortega and Erik Espinosa dissolved EO Brands in 2012, the two split the brands that were under the portfolio. At that time, Ortega got the Reo and Vibe lines along with the Cubao line.
The Reo is a blend that features a blend of South and Central American long-filler tobaccos draped with a Broadleaf Maduro wrapper. This is a box-pressed offering that will be offered in three sizes: Robusto (5 x 50), Toro (6 x 50), and Torpedo (6 x 52).  The cigars will be available in 20 count boxes.
The Vibe is another long-filler blend and that features a Corojo wrapper. It will also be available in a Robusto (5 x 50), Toro (6 x 50), and Torpedo (6 x 52). It will also be available in a 20 count box.
Ortega's web-site also is reporting that the large ring gauge Ortega Heavyduty line will now have some of its production out of the Tacasa factory. This is the factory where Cult Cigars (another brand currently distributed by Quality Importers) has produced its cigars. The Heavyduty originally started its production at the PDR Cigars factory in the Dominican Republic.
The company also stated on its web-site that the Ortega Cubao Maduro will be making a comeback. Like Reo and Vibc, Cubao was an EO Brand that went with Ortega following the split with Espinosa. It was re-launched in 2013 under with the Sumatra blend.