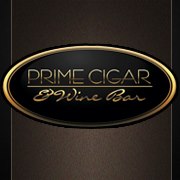 Atladis USA will partner with Boca Raton, Florida retailer Prime Cigar to open new cigar bar and lounge in the Brickell section of Miami. The Casa de Montecristo by Prime Cigar & Whiskey Bar is planned to open in early 2016 at the new 42 story 1100 Millecento residential tower . The new destination will be highlighted by a large walk-in humidor, a private lounge as well as selection of wines and spirits.
The new location will be a 4,700 square foot space and be located on the retail level of 1100 Millecento.  Finding this location was the culmination of a two year effort by Leeds and his business partner, real estate developer Jason Reznik.
"We feel that the Montecristo and Prime Cigar brands both represent an upscale, premium experience for the consumer," said Prime Cigar founder and owner Ryan Leeds in a press release. "Together we will deliver a world class, premier lounge experience in Miami.
In addition to the walk in humidor and private lounge, Casa de Montecristo by Prime Cigar & Whiskey Bar will also feature a private boardroom, a "vintage collector's room", a state-of-the-art air control system, and will be adorned with customer furniture.
In addition to a vast selection of cigars, the location will also offer one of the largest rare whiskey collections available anywhere – something Prime has become famous for.
Prime opened its first location in Boca Raton, Prime Cigar and Wine Bar in 2010.  Leeds opened to location to pay tribute to his father who passed away in a tragic car accident.