Agile Cigar Reviews replace what we termed "Assessment Updates". The concept is the same, but the name is different. Agile Cigar Reviews use a lightweight, shorter format. These will never take the place of our comprehensive reviews. They are only used on blends we have previously assessed. This might be a blend we are re-scoring or providing a score for a first time. It might be a blend we are looking at in a different size. Today we look at the La Flor Dominicana 1994 in the Tango (Rothschild) size. This is a cigar we previously did an assessment in the Rumba (Toro) size back in January, 2015.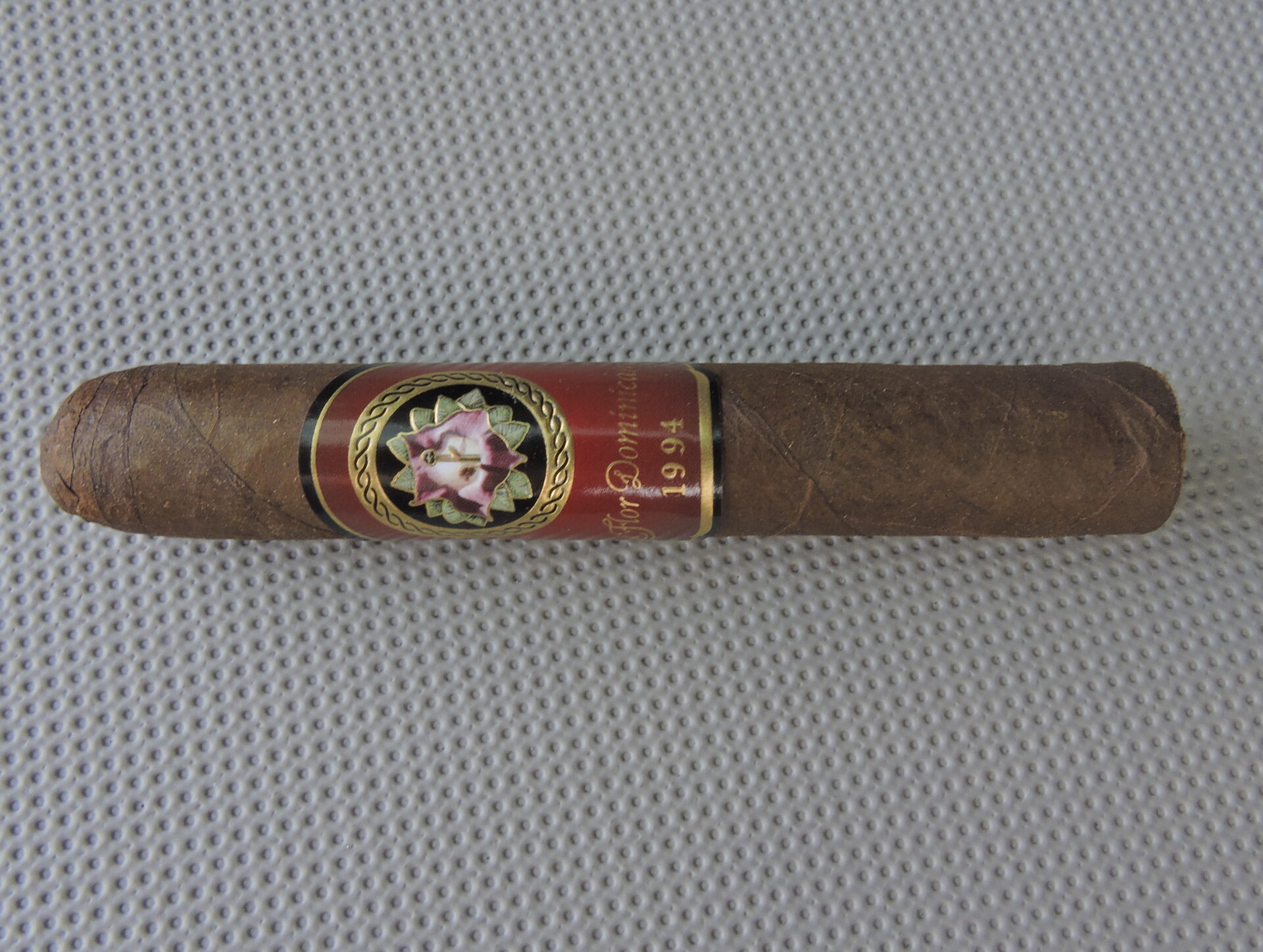 Wrapper San Andres Mexican – Natural
Binder: Dominican
Filler: Dominican
Country of Origin: Dominican Republic (Tabacalera La Flor)
Tango: 4 1/2 x 48
At the 2015 IPCPR Trade Show, La Flor Dominicana launched its fifth regular production vitola in its 1994 line, the La Flor Dominicana 1994 Tango.  The Tango introduces a 4 1/2 x 48 Rothschild size, the shortest and thinnest vitola in the 1994 line.  One year ago, the La Flor Dominicana 1994 was launched to commemorate twenty years in the cigar business by Litto and Ines Gomez. Today, we take a closer look at the Tango.
The Tango features a San Andres Mexican Natural wrapper over Dominican binder and filler. The Dominican tobaccos come from the La Canela farm in the Dominican Republic. The cigars are produced at La Flor Domincana's Tabaclera La Flor factory – also located in the Dominican Republic.
Not only does the La Flor Dominicana 1994 line have one of LFD's most unique flavor profiles, but it is one of the more unique flavor profiles in the market.  The 1994 Tango has a cedar note that has both sweetness and a slight "burnt" quality. This note should be considered a positive as this contributes to the uniqueness of this cigar. I also picked up notes of cinnamon, bread, cream, and a cayenne pepper note. The cayenne pepper is also present on the retro-hale.  During the second half, the sweetness of this cigar really shines.  The burnt cedar quality morphs to notes of sweet natural tobacco and cedar.While the 1994 Tango has a medium strength like the rest of the line, I did find this cigar had more body. I assessed this cigar to be medium to full-bodied from start to finish.
The Tango also had excellent construction – and this was reflected in the burn and draw as both rated excellent. The draw had a touch of resistance – something I really like.
Overall I found this to be the "Belle of Ball" when it comes to the 1994 line – namely the best vitola in the line. I loved the way the flavors balanced each other, and the increase in body really contributed to the overall performance of this cigar. This is a cigar I'd reach for again – and it's worthy of a box split.
Summary
Burn: Excellent
Draw: Excellent
Complexity: Medium
Strength: Medium
Body: Medium to Full
Finish: Excellent
Assessment: 3.5-Box Split
Score: 91
References
Original Assessment: La Flor Dominicana 1994 Rumba
News: La Flor Dominicana 1994 Tango
Price: $6.80
Stogie Geeks Podcast: Episode 163
Stogie Feed: La Flor Dominicana 1994 Tango