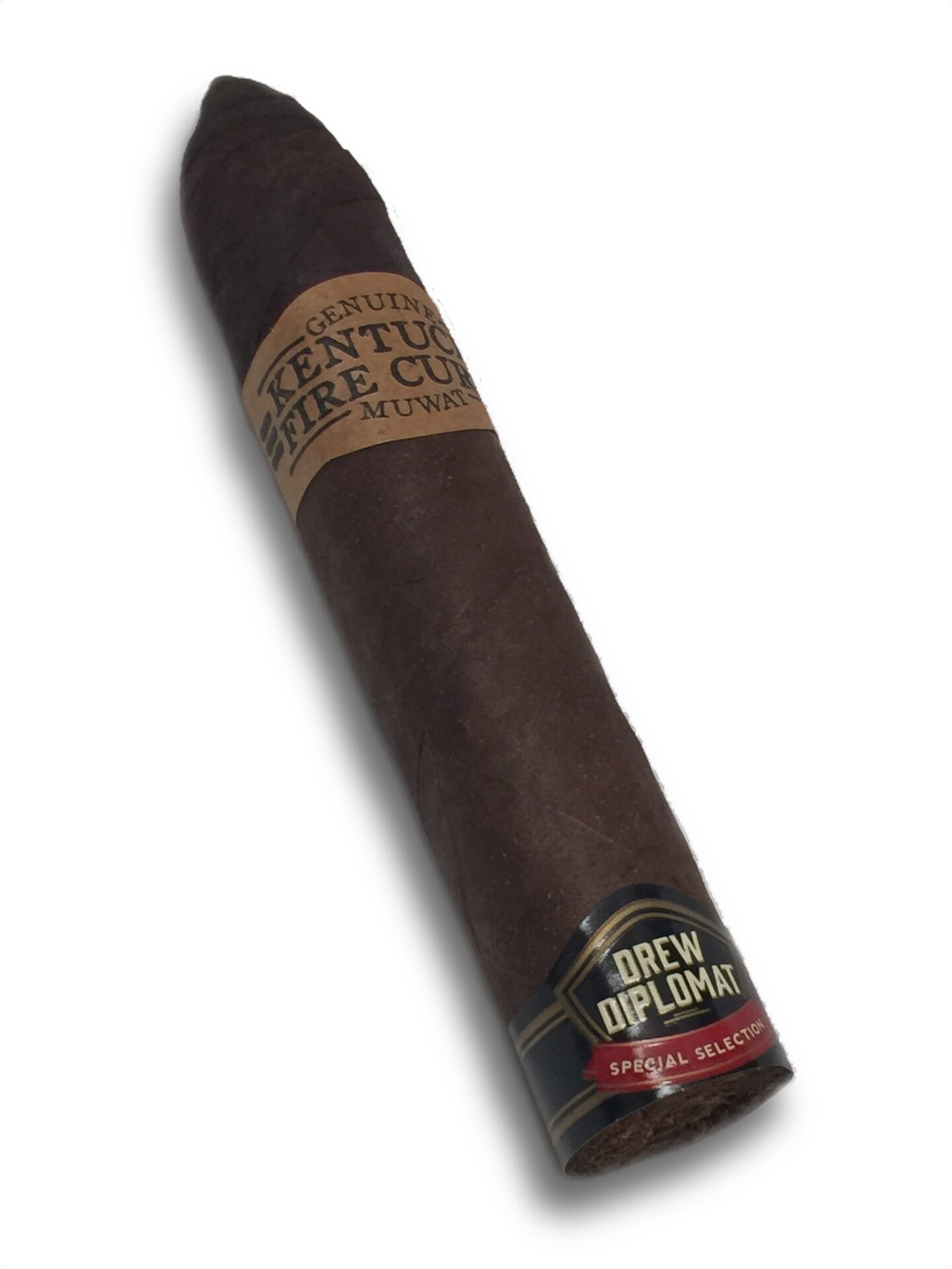 Drew Estate has introduced a new size in its Kentucky Fire Cured line that will become an event only offering. Today the company announced the Kentucky Fire Cured Yard Bird will be a 5 x 50 torpedo offering based on the Kentucky Fire Cured blend. The cigar made its debut at the second annual Drew Estate Kentucky Barn Smoker held on October 3rd in Hopkinsville, The sold out event will gave attendees an initial opportunity to smoke the Yard Bird. The cigar will also be available at upcoming Drew Estate Kentucky Fire-Cured events.
The blend features a San Andres Wrapper and features Kentucky fire cured tobacco cured in Hopkinsville. The blend also incorporates Nicaraguan and Brazilian fillers.
In a press release announcing Yard Bird, Drew Estate co-founder Jonathan Drew said, "The Drew Estate team is ultra passionate about Fire Cured tobaccos. We've played a major role in creating and expanding this new segment of Fire Cured cigars, and the annual Kentucky Barn Smoker is our celebration of Fire Cured tobaccos. Held in the epicenter of Fire Cured tobacco production in the United States, Hopkinsville, Kentucky, this event is unlike any other, taking the consumer into the fire-curing barns. If you slept on this year's KFCBS event, don' miss it next year. It's a MAJOR game changer! The new Bird' size is our commemorative size for this event, and we will be bringing it out at more DE events soon."
In addition to offering the Yard Bird at the Barn Smoker and subsequent events, the company is offering a chance to win the cigar as a part of a giveaway at
While the company is giving away the Yard Bird as part of the commemorative five packs at the Barn Smoker event, it is also giving consumers a chance to win the cigar as a part of a giveaway at http://drewestate.com/barnsmoker.