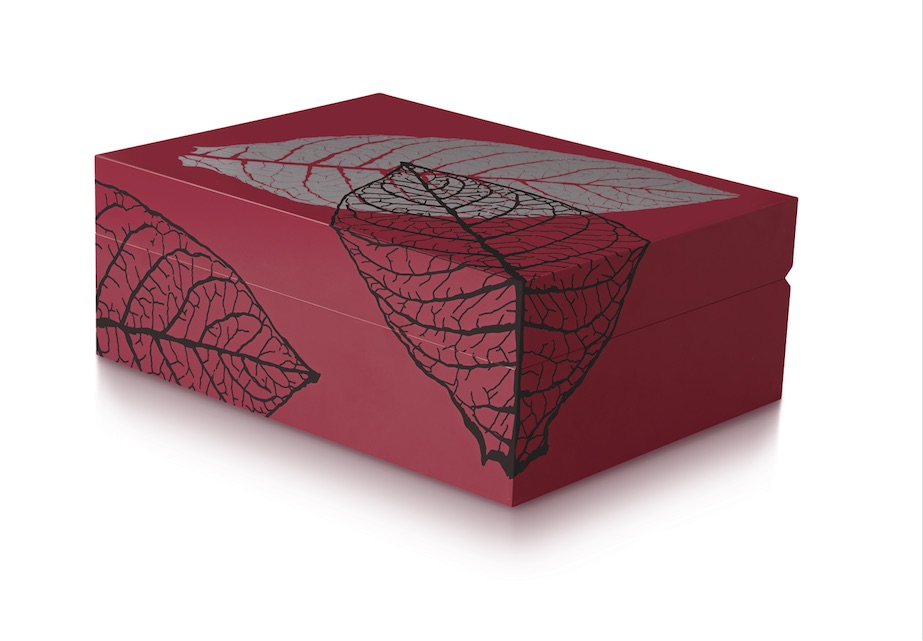 Davidoff has announced a new line of humidors under its Zino brand. The new Zino Graphic Leaf Humidor Collection draws its inspiration from tobacco leaves. The line will be available to both Davidoff Flagship Stores and Davidoff Appointed Merchants this month.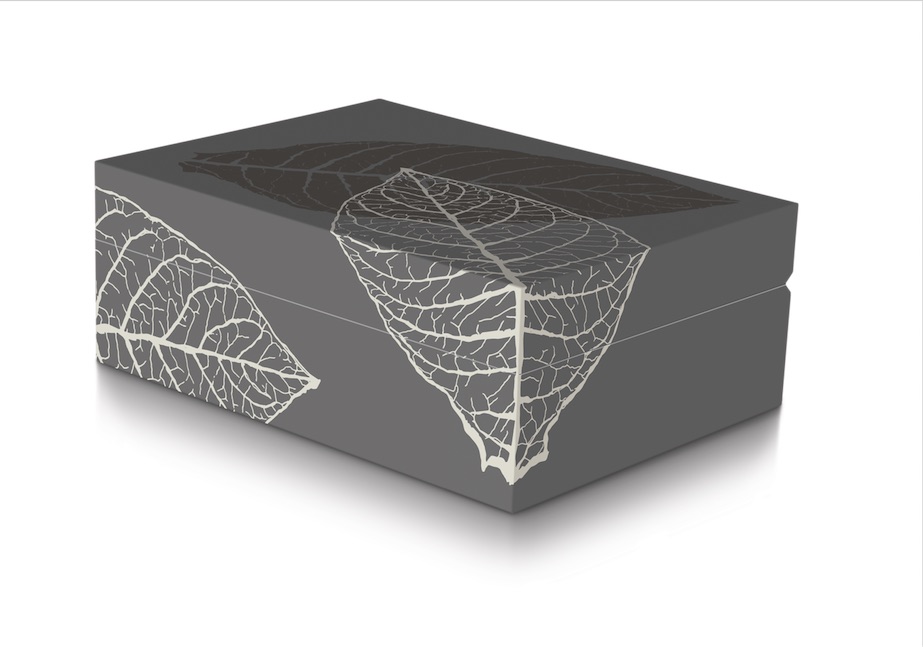 The line will consist of four color options – Red, Gray, Blue, and Beige. Each of the options will contain two leaf designs.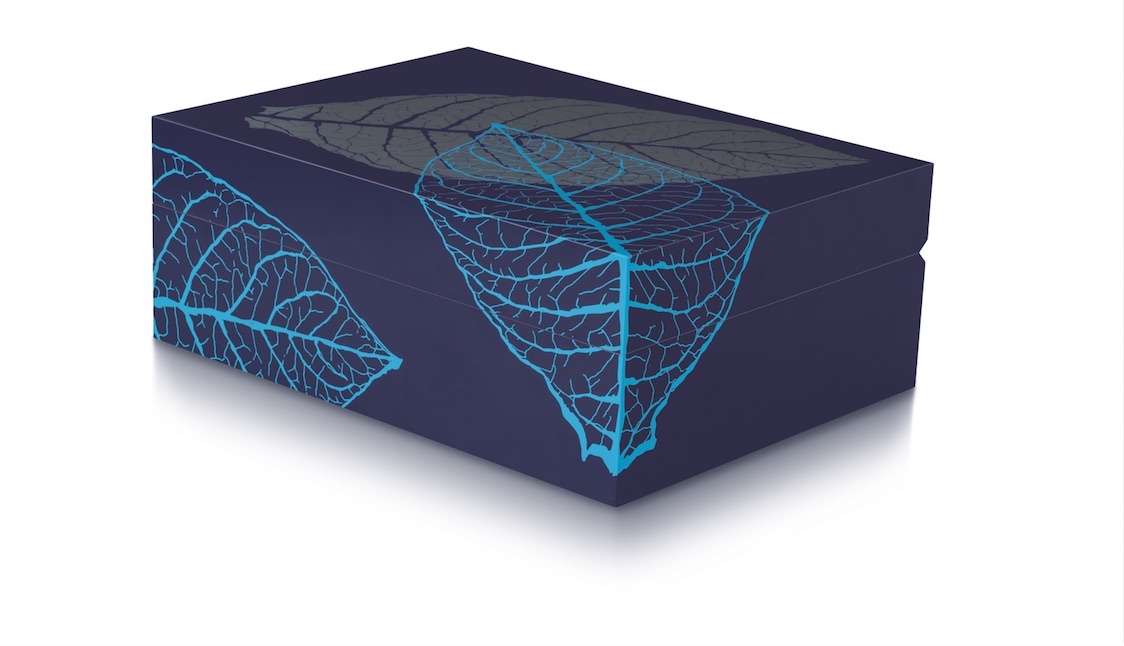 Each humidor will measure 425 x 262 x 160 mm with a capacity to hold 50 to 60 cigars. The humidors also a patented internal self-regulating humidification system which guarantees a constant relative humidity of 70–72% at a temperature of 65–68 °F. Pricing will be $530.00 per unit.
In a press release announcing the humidors, Charles Awad, Senior Vice President Global Marketing & Innovation at Oettinger Davidoff AG. "This new Zino collection will delight aficionados looking for contemporary humidors to take the utmost care of their fine cigars. These bright and dynamic designs reveal in a surprising and unique way the tobacco leaves' grain, veins and structure."