Agile Cigar Reviews replace what we termed "Assessment Updates". The concept is the same, but the name is different. Agile Cigar Reviews use a lightweight, shorter format. These will never take the place of our comprehensive reviews. They are only used on blends we have previously assessed. This might be a blend we are re-scoring or providing a score for a first time. It might be a blend we are looking at in a different size. Today we look at the Tatuaje TAA 2011. This is a cigar we previously assessed back in October, 2011.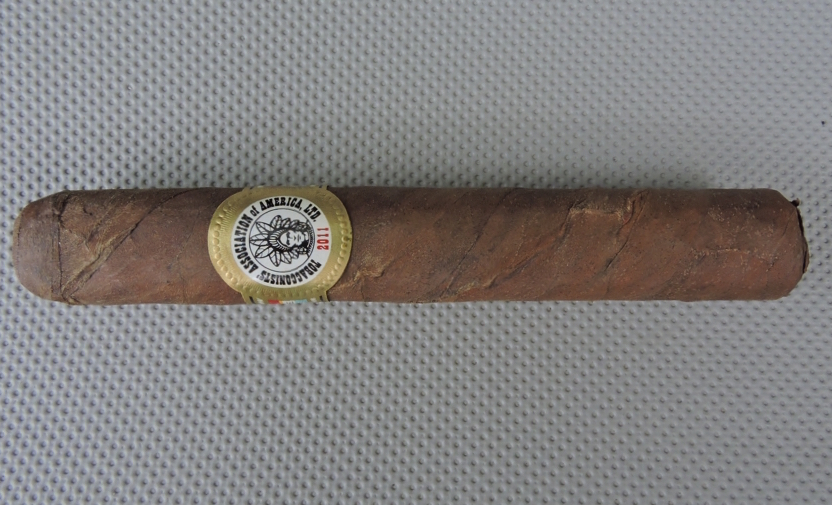 Wrapper: Connecticut Broadleaf
Binder: Nicaraguan
Filler: Nicaraguan
Country of Origin: Nicaragua (My Father Cigars SA)
TAA 2011: 5 5/8 x 54
In 2011, Tatuaje Cigars contributed its first cigar to the Tobacconists Association of America (TAA). Since that release, there has been an annual installment from Tatuaje TAA. With the exception of the TAA 2013 edition, the blend to each Tatuaje TAA release has been a Connecticut Broadleaf wrapped blend over a Nicaraguan binder and filler. The original TAA 2011 installment was a 5 5/8 x 54 box-pressed toro. While there have been some size variations since 2011, the recent Tatauje TAA 2015 edition was released in this same size. Today, I revisit the Tatuaje TAA 2011. This is a Tatuaje TAA 2011 cigar that has been aging over four years.
The Tatuaje TAA 2011 started out with a classic Garcia family black pepper blast. Once the pepper subsided notes of cocoa, coffee, earth, and cedar entered the equation. While sometimes I will lump cocoa and coffee as a single "mocha" flavor, both notes were distinct. I found there to be an underlying spice component of pepper and cedar throughout the smoking experience. Overall these flavors provided plenty of flavor variations.
With four years of age, I did find the strength and body dialed back a bit. This was a medium strength cigar (down from medium to full) with medium to full body (down from full).
The Tatuaje TAA 2011 is widely regarded as one of the iconic releases of both the TAA series and  by the Tatuaje brand.  When I first assessed the Tatuaje TAA 2011, I was underwhelmed. At that point of time I found the cigar to underwhelm me – and a cigar that needed more age and had a high maintenance burn. No such problems this time as this was a nicely aged cigar with no burn problems. If you can still find this cigar, it's easily box worthy.
Summary
Burn: Excellent
Draw: Excellent
Complexity: Medium
Strength: Medium
Body: Medium to Full
Finish: Excellent
Assessment: 4.0-Box Worthy
Score: 92
References
Original Assessment: Tatuaje TAA 2011 Exclusive
News: n/a
Price: $11.00
Source: Purchased
Stogie Geeks Podcast: Episode 177
Stogie Feed: Tatuaje "Exclusive Series" TAA, Tatuaje TAA 2011