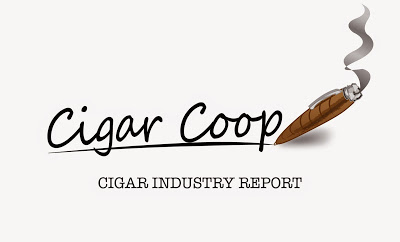 The Cigar Industry Report is a one stop place to catch up on the activity here at Cigar Coop and Stogie Geeks. It is a combination of our news reports, cigar reviews, and assessment updates we do throughout the week. We will also recap what happened on our Stogie Geeks show. Finally, each week we will look back at Cigar Coop history. Look for this report every Saturday morning at 8am Eastern time.

Cigar Industry Report: Volume 5, Number 14 (Edition 163 2/27/16)
Feature of the Week: Drew Estate and Caldwell Cigar Company Announce Collaboration
Our friends at Cigar Federation broke news that Caldwell Cigar Company will be teaming up with Drew Estate on a project called "All Out Kings". The blend will be a joint effort between Caldwell Cigar Company owner Robert Caldwell and Drew Estate Master Blender Willy Herrera. While details of the cigar still are pending, the cigar will be made at Joya de Nicaragua factory.
News and Previews 
Senate Bill S. 441: S. 441 is the Senate Bill to gain an exemption from the FDA on premium cigars. This week, Senator Steve Daines [R-Montana] signed on as a co-sponsor. The total sponsor count is now 21.
House Bill HR 662: H.R. 662 is House Bill to gain an exemption from the FDA on premium cigars. This week, Rep Tom Marino [R-Pennsylvania] signed on as a co-sponsor. The total number of sponsors remains is now 159.
House Bill 2058:  H.R. 2058 is the House Bill to change the effective date for cigars subject to FDA regulation from 2007 to 21 months following any proposed regulations are put into effect. This week, two new co-sponsors Bill Johnson [R-Ohio] and Charles Boustany Jr [R-Louisiana] were added. The total number of sponsors is now 51.
New Jersey: Legislators are trying again to raise the smoking age to 21 and ban outdoor smoking in parks. This week two bills cleared the Assembly Health and Senior Services committee. In the past, both of these bills have passed the legislation but were vetoed by Governor Chris Christie.
Rhode Island: Representative Teresa Tanzi and Senator Cynthia Coyne are once again introducing legislation that proposes raising the smoking age to 21.
Agile Cigar Reviews
Feature Story
This week we recapped the 2015 TAA Exclusive Series
Stogie Geeks
For Episode 176 we welcomed Jason Lois of Crossfire Cigars.  Our Debonaire Ideal segment was on Tobacco Beetles and we had our Smokes of the Week which included:
We published Episode 175 – which included:
On this date February 27th…