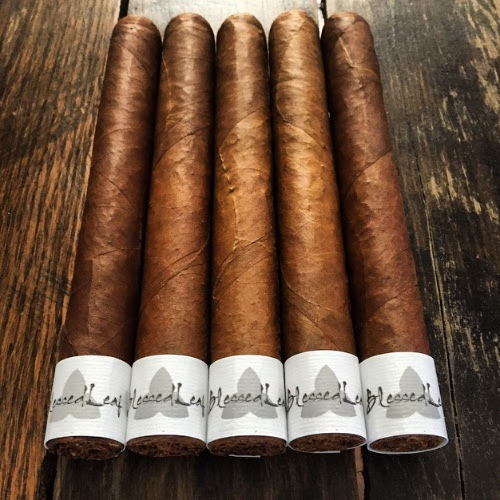 Ezra Zion Cigar Company has released its fourth blend under its Blessed Leaf brand. Today the company announced the availability of the Blessed Leaf Theophany. Consistent with most of the other Blessed Leaf releases, Theophany will be a small production run of 695 cigars. It will be available to consumers directly from the Ezra Zion web site.
The cigar is highlighted by a Corojo wrapper and comes in one size – a 6 3/10 x 52 parade.
Doxology refers to the manifestation of God visible to the human senses.
Blessed Leaf is a cigar-themed Christian Ministry founded by Ezra Zion Cigar Company co-owners Kyle Hoover and Chris Kelly. In 2014, the company released the Blessed Leaf Kairos. In 2015 the Blessed Leaf 1611 was released. This was followed by the Blessed Leaf Doxology this past February.