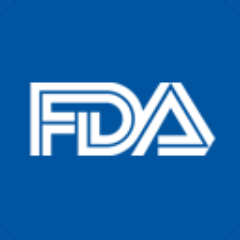 As a part of the new U.S. Food and Drug Administration (FDA) regulations over premium cigars is the requirement of Warning Labels on cigar packages and cigar advertisements. The requirement for Warning Labels goes into effect two years after the issuing of the regulations (August 3, 2018). While this may seem like a simple requirement, this ultimately will have a significant impact on not only how packaging and advertising looks, but impact the cigar industry's ability to get a product to market.
To comply with Warning Labels, cigar manufacturers will be required to submit a Cigar Warning Plan, which the FDA is requiring twelve months in advance for new products. Products on the market between February 15, 2007 and August 3, 2007 will also have to comply with this and have companies submit a corresponding Warning Plan up to twelve months in advance.
Pre-Regulatory Warning Labels
Warning Labels are not a new concept. They have been seen with the cigarette industry for many years. Now they will be a part of how the premium cigar industry does business. While they are new to most in the cigar business, there have been some examples where this has been used.  The big companies agreed to do this as a part of the agreement with the Federal Trade Commission. While these are examples of Warning Labels, these are not examples of the Warning Labels being in compliance with the new regulations for cigars put in place by the FDA.
Most recently, an advertisement we received from General Cigar for Macanudo contained a similar warning label.
Six Potential Warning Labels
The FDA regulations are quite specific on what can be put on a Warning Label. There is a set of six warning labels that must be used on cigar packaging and advertising. This set will be need to be rotated on a quarterly basis.
WARNING: Cigar smoking can cause cancers of the mouth and throat, even if you do not inhale.
WARNING: Cigar smoking can cause lung cancer and heart disease.
WARNING: Cigars are not a safe alternative to cigarettes.
WARNING: Tobacco smoke increases the risk of lung cancer and heart disease, even in nonsmokers.
WARNING: This product contains nicotine. Nicotine is an addictive chemical
WARNING: Cigar use while pregnant can harm you and your baby (*) or
SURGEON GENERAL WARNING: Tobacco Use Increases the Risk of Infertility, Stillbirth and Low Birth Weight.4.(*)
(*) "Either OR" scenario
We put an example of a mocked-up warning label below.
Warning Labels on Cigar Packages
The required warning labels above must directly appear on all cigar packages if the product is manufactured, packaged, sold, offered for sale, distributed, or imported for sale or distribution within the United States. It is
The warning label features a white background with black text and will cover 30 percent of the display area. Specific font type and sizes will be required.
Products may use one of the six warning label options above. They must be used an equal number of times for each cigar brand sold in the product packaging during a 12 month period.
On Cigar Packaging the six warning label options must be randomly displayed an equal number of times during a 12 month period on each cigar brand sold in product packaging.
For Cigars Not Sold in Packages (Individually, Trays, etc).
In the cases where it is not possible to put a warning label on packaging (i.e. the cigar is sold individually or in a tray), the responsibility will fall on the retailer as they will have to put up signs in their store.
The retailer selling the product must display all six of the required warning statements on a sign posted at the point-of-sale.
The sign must be 8 1/2 x 11 inches in size and be white in color with a black background.
The sign must be posted within 3 inches of each cash register where the point of sale will be made.
For Advertising
Advertisements for cigars must include one of the six required warning statements. These warning statements must be rotated quarterly in the advertisements, in an alternating sequence for each cigar brand.
Ultimately retailers displaying advertising materials and media outlets using these materials will now be expected to be in compliance.
The Warning Plan
As a part of this requirement, a Cigar Warning Plan must be submitted for FDA review. Given the Warning Label requirement goes into effect on May 10, 2018 (*), the FDA is requiring a Cigar Warning Plan for currently marketed products is required to be submitted 12 months in advance (May 10, 2017 *).
This gets more complicated for products not on the market after 12 months. In this case, the new products must submit a warning plan for FDA review and approval 12 months before advertising or commercially marketing.
Compliance and Enforcement
The FDA has plans to enforce tobacco products to have the proper Warning Label requirements. Those that are found to be "misbranded" will be considered out of compliance and this can result in warning letters, civil money penalties, criminal prosecution, injunction, seizure, and/or no-tobacco sale orders.
Further Details
A full reference for the requirements for Warning Labels may be found here.
Update: * Corrected effective date for Warning Labels to May 10, 2018 and date Warning Label Plans to be submitted May 10, 2017.