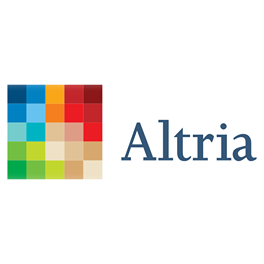 Altria's lawsuit against the U.S. Food and Drug Administration (FDA) has been dropped. The lawsuit challenged the FDA Deeming Regulations over the use of the word "Mild" in Altria's "Black and Mild" product. Earlier this week, on a conference call question and answer session with the media discussing Altria's second quarter earnings, Altria CEO Marty Barrington indicated the matter had been resolved.
"I'm pleased to tell you the matter has resolved, " said Barrington when asked about the status of the litigation. "FDA has informed us they do not at this time intend to enforce this against Black and Mild. In consideration of that, we have withdraw our lawsuit. The parties have reserved there rights, but we will continue to use Black and Mild unless something changes."
John Middleton Company LLC, a division of Altria had filed the lawsuit back on May 26th, 2016. This lawsuit was a direct challenge to one of the expanded regulations issued by the FDA on May 10th. This is because one of the regulations is around what are termed "Modified Risk Products". The FDA stated terms like "light", "low", and "mild" when used as a "Modified Risk Product" descriptor would now require its approval.
Middleton is a company focused on the manufacture of machine-made cigar and pipe products. It was company that was acquired by Altria in 2007.  The Black and Mild product was marketed for pipe tobacco back in 1977 and for pipe tobacco cigars in 1980 – long before the Altria acquisition. The lawsuit argued that the Tobacco Control Act does not authorize a complete ban on the word "mild" in cigar and pipe tobacco marketing, but specifically when used as descriptor of a "modified risk" to the product. In this case, the company argued it was being used as a product name.
Changing the Black and Mild name could have had a significant impact on Middleton. The company assesses Black and Mild to be the second largest selling machine-made cigar. Middleton says they have a 27.3% share of the machine-made segment of the market.