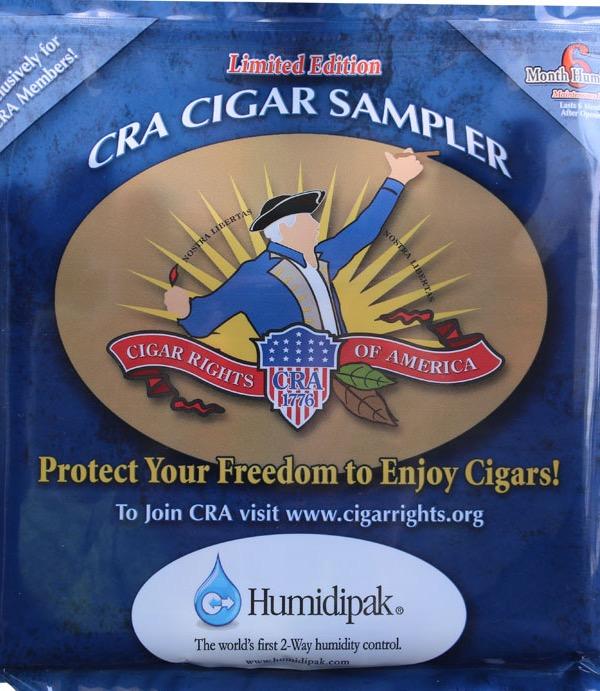 Cigar Rights of America (CRA) has announced that all of the proceeds generated from he 2016 CRA Sampler Pack sales at the 2016 International Premium Cigar & Pipe Retailers (IPCPR) Trade Show will go toward a Legal Defense Fund. The Fund will be used to advance the recently filed lawsuit against the the U.S. Food and Drug Administration (FDA) by the Cigar Trade associations.
The ten cigar sampler includes the following cigars:
Alec Bradley Coyol
Diamond Crown
E. P. Carrillo
EIROA by CLE
Fuente Fuente Opus X
La Flor Dominicana Factory Press
La Palina Classic
Rocky Patel 15th Anniversary
Tatuaje Black Label
Winston Churchill (original)
A total of 3,000 samplers will be available. The CRA Sampler project was introduced in 2009 as a fundraising effort by CRA. In each previous year, the Sampler has sold out.
CRA Executive Director Glynn Loope stated, "This litigation is going to be an expensive proposition for the industry as a whole, and by dedicating the proceeds from the 2016 sampler sold during next week's IPCPR trade show in Las Vegas, is a unique means for this partnership between the retail tobacconist, manufacturer and consumer, to assist with raising resoruces necessary to advance this lawsuit against the worst of all possible regulatory measures by the FDA."
The lawsuit was filed on July 14th by the Cigar Association of America (CAA), CRA, and the IPCPR.