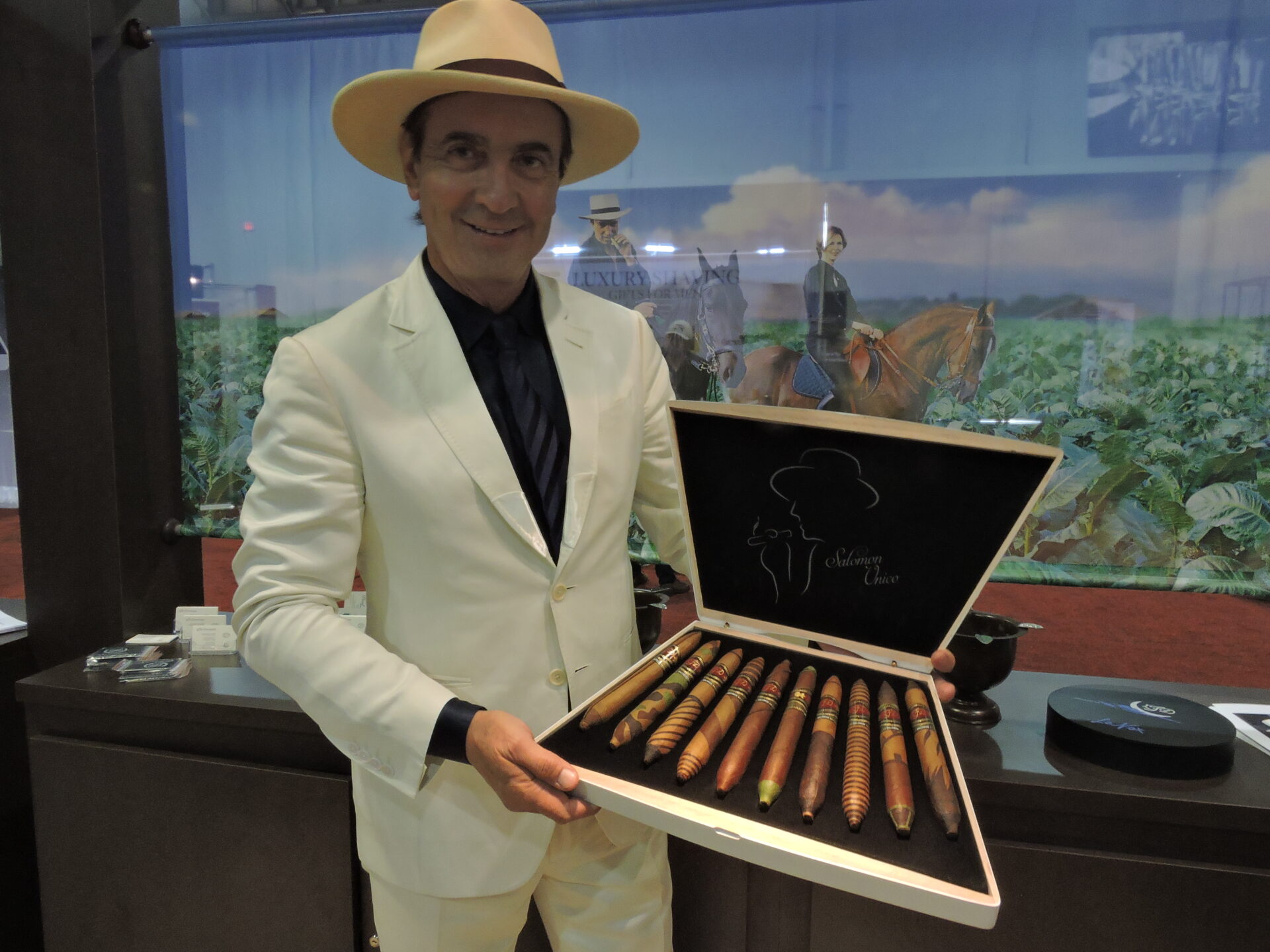 La Flor Dominicana has been a company known for its innovation and artistry and at the 2016 IPCPR Trade Show, the company unveiled a product that exemplifies this with the new La Flor Dominicana Salomon Unico.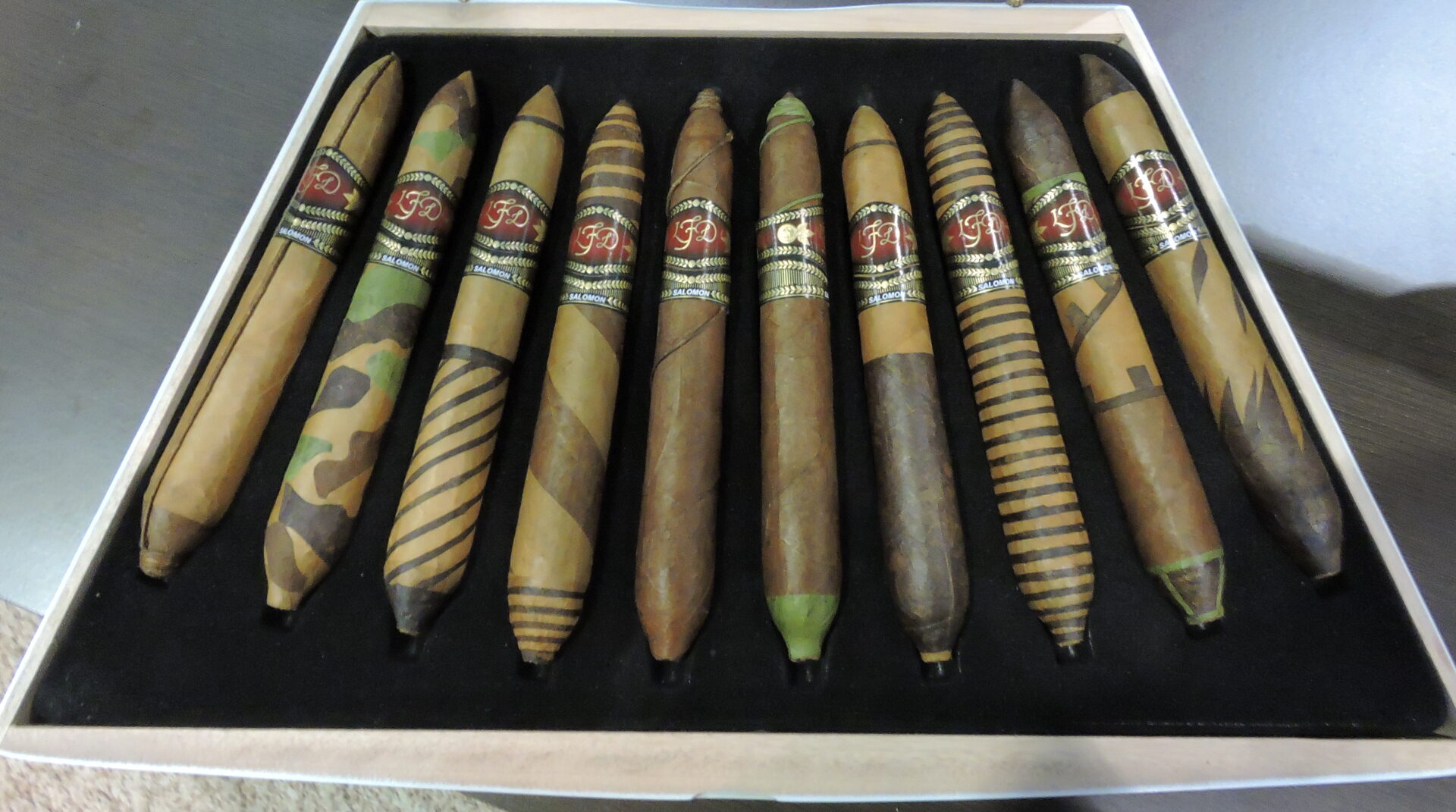 Each box will contain ten La Flor Dominicana cigars. Various wrappers are essentially used to form an artistic design on the company's signature 7 x 64 salomon vitola.  The cigars are made by one person in the La Flor Dominicana factory. La Flor Dominicana Vice President of Sales Jonathan Carney has said there have been somewhere between 50 to 100 designs rolled by that person.  From those designs, ten cigars will be selected resulting in each box have a unique set of ten designs.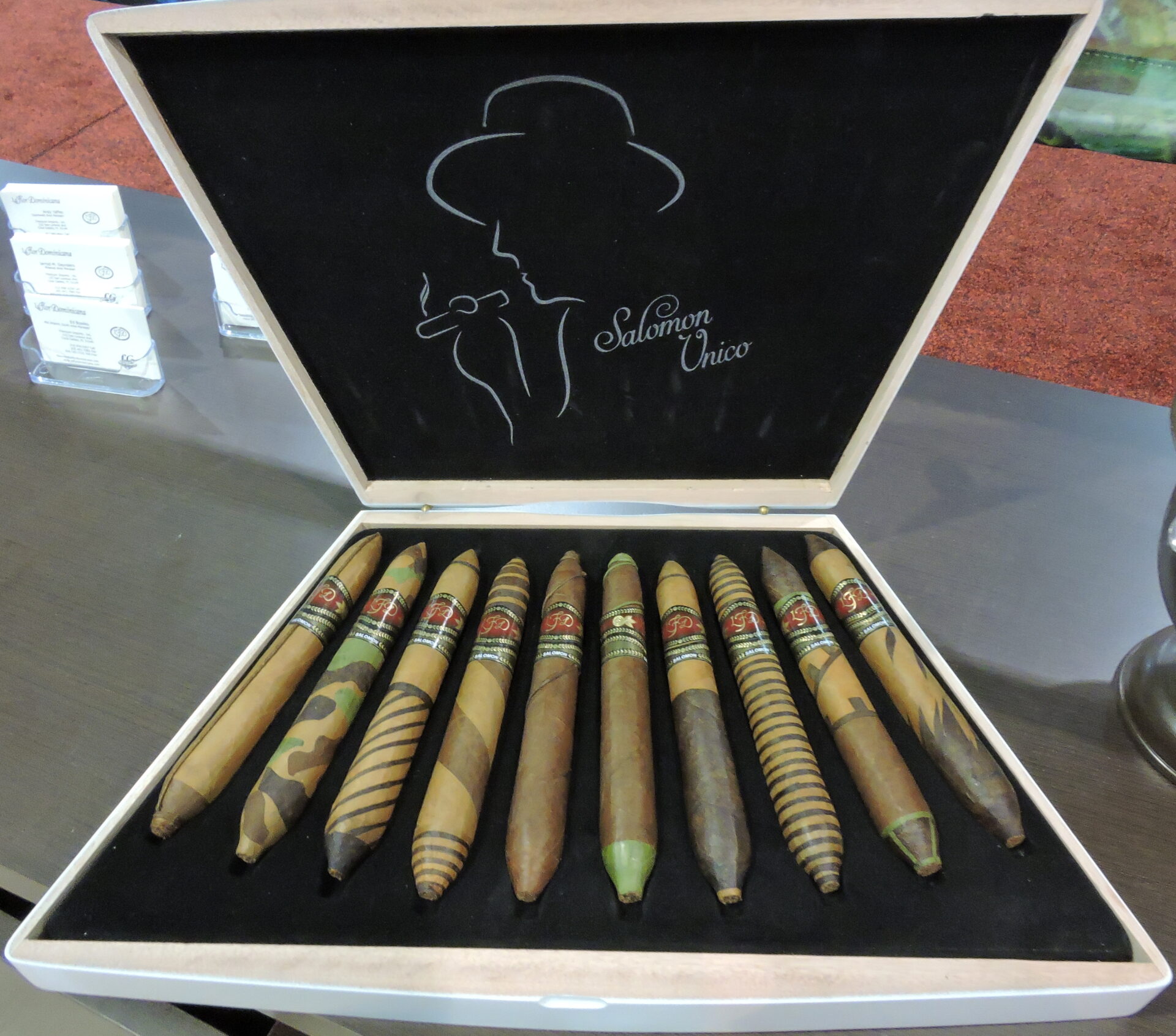 The packaging now features company owner Litto Gomez's silhouette on it. This is something that will be featured on more releases.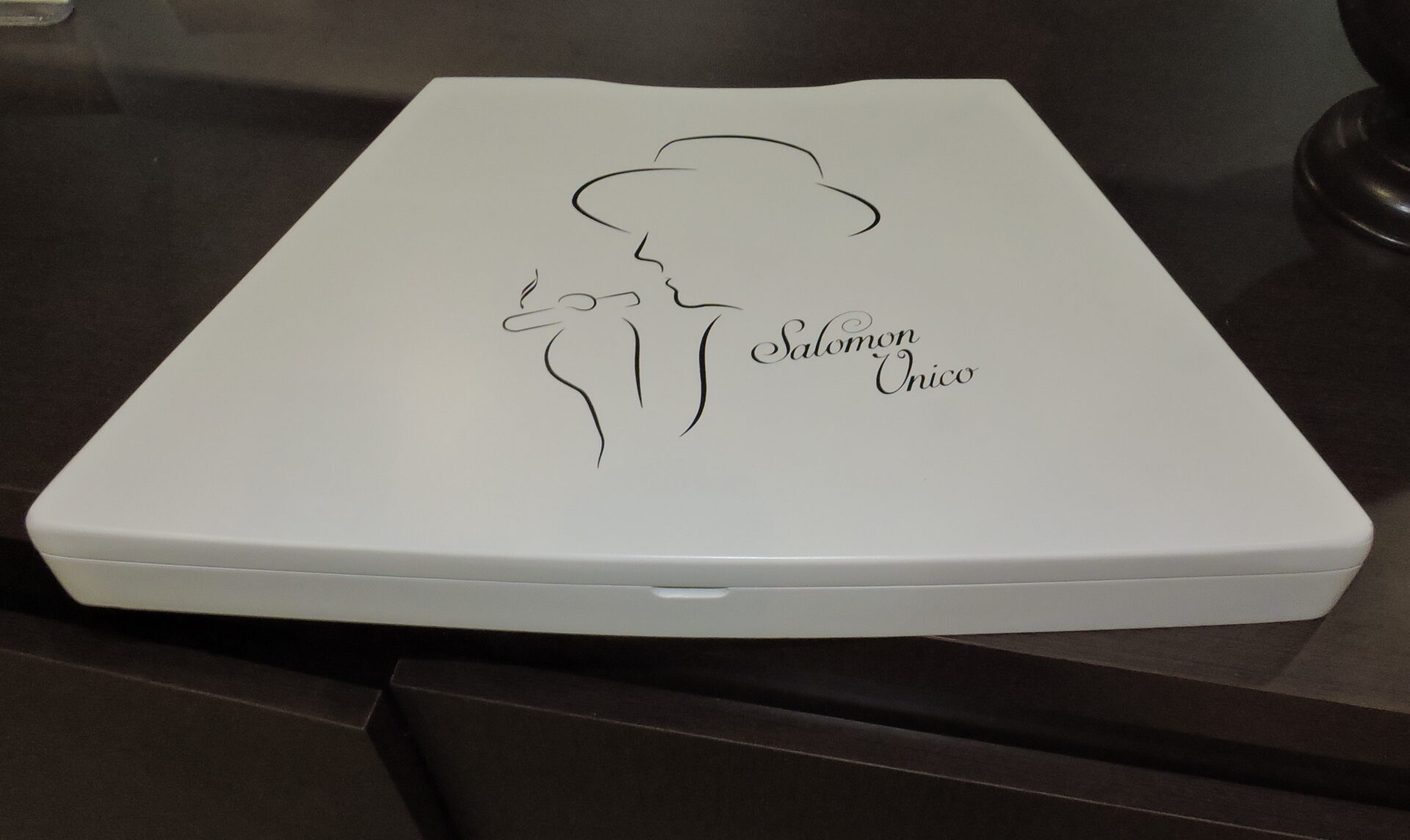 Carney also stated that the total amount of cigars rolled will be based strictly on what is ordered from the show. Pricing is set at $30.00 SRP per cigar or $300.00 per box.
Photo Credits: Cigar Coop