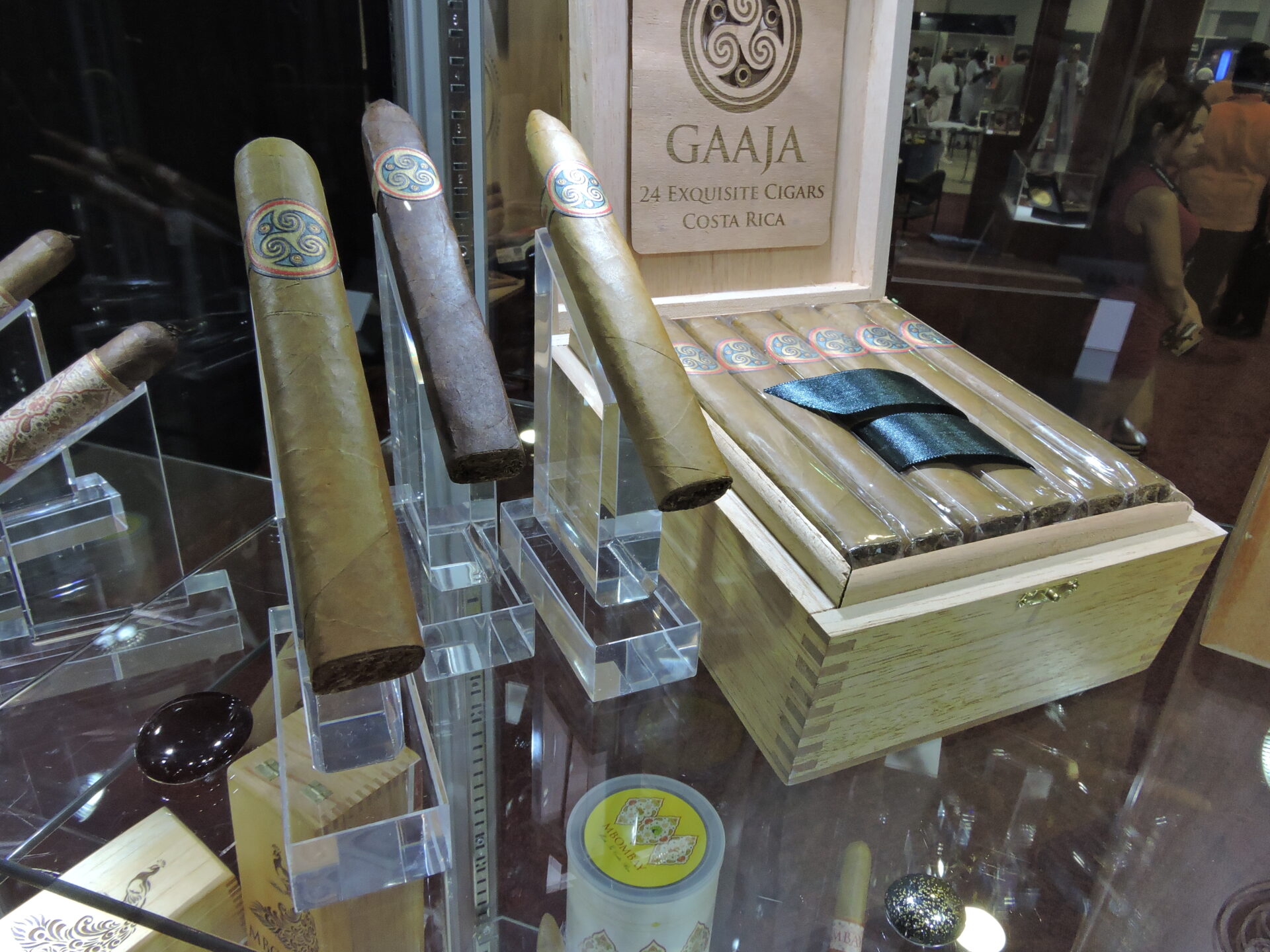 Gaaja, the second brand launched by Mel Shah's Bombay Toback got some new extensions to the brand. First up, the company will add a maduro blend featuring a Brazilian Mata Fina wrapper over the core Gaaja brand. In addition, a new box-pressed torpedo will be introduced into both the maduro and existing natural blends.
The name Gaaja (pronounced : Gaa-ya) traces back on the Sanskrit name "Gaja" (pronounced guj) which means elephant. Gaaja is a blend that features tobaccos from Ecuador, the Dominican Republic, Peru, and Paraguay. While the original Gaaja incorporated a Ecuador Connecticut Desflorado hybrid wrapper, the new Gaaja Maduro uses the Brazilian Mata Fina maduro wrapper over these components.
Gaaja Maduro will come in one size – a 6 x 54 box-pressed torpedo. The same size is being introduced to the Gaaja Natural line.
At a glance here is a look at the Gaaja line:
Gaaja Maduro
Wrapper: Brazilian Mata Fina
Binder: Ecuador HVA Seca Mejorada
Filler:
-Seco: Peru Hybrid Habano
-Viso: Ecuador criollo 98, Paraguay Hybrid Habano 2000, Dominican Criollo 98.
-Ligero: Dominican HVA Mejorado
Country of Origin: Costa Rica
Torpedo: 6 x 54
Gaaja Natural
Wrapper: Ecuador Connecticut Desflorado, Variety Hybrid Mejorado 2004
Binder: Ecuador HVA Seca Mejorada
Filler:
-Seco: Peru Hybrid Habano
-Viso: Ecuador criollo 98, Paraguay Hybrid Habano 2000, Dominican Criollo 98.
-Ligero: Dominican HVA Mejorado
Country of Origin: Costa Rica
Torpedo: 6 x 54
Toro: 6 x 54
Photo Credit: Cigar Coop