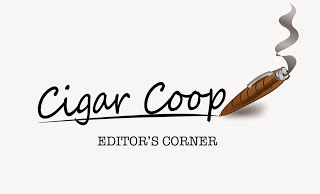 The 2016 International Premium Cigar and Pipe Retailers (IPCPR) Convention and Trade Show is now in the annals of history. This is my seventh consecutive year covering the show and I feel very fortunate having this opportunity to deliver coverage.
First up an apology – and it seems to be one I am issuing now each year.  There were a lot of manufacturers and brand owners (and even some IPCPR staff members) that were missed this year – and I apologize. We are still committed to delivering coverage to all, including the booths missed this year. It was a big show, there were a lot of releases. The show is a tricky balancing act between covering your sponsors and strategic partners, those who work with us to help bring you the news, and those companies where we need to build stronger relationships. Yes, some folks were missed in terms of a booth visit, we are still committed to covering the new releases for IPCPR if we didn't do that already. IPCPR is a costly effort for us in terms of time and money, but one well worth the investment.
—
When it comes to my journalistic style, guys like Master Sensei of Cigar Dojo, JD of Toasted Foot, Aaron Loomis of Developing Palates, and Dave Burck of Cigar Jukebox have joked about me wearing a green visor and typewriter – namely the "old school approach". On this topic, Seth Geise of Cigar Federation made a good point to me – the written word really seems to be vanishing these days from IPCPR coverage. Over the past few years, there has been an increase of video coverage and as a whole it has been excellent and enjoyable. However, I still feel the value is there seeing the information in black and white.
The Cigar Coop philosophy has been a product-centric approach to covering the show – and less of an industry-personality approach.  I think the green visor and typewriter approach has worked for many years, and continues to work – especially for getting the information out for IPCPR coverage. At the same time we have our Stogie Geeks podcast to cover the industry personality side of things.  You can look at our podcast and see the "new school" way of things – namely how we have a dedicated studio, use multiple cameras and multiple sets – and the best production team in the business to make it all come together.
—
While we will have a full IPCPR Post Game Report coming soon, there are some thoughts I want to relay:
Over the seven years I have covered the show, IPCPR is often the target of criticism when it comes to the Trade Show. In most cases I think its been very unfair. They have put on some very good trade shows under difficult circumstances. Last year, they faced an uphill battle when a comprehensive smoking ban hit New Orleans – and they did an excellent job. This year, they faced another uphill battle in light of the FDA Regulations that will go into effect with the premium cigar industry. In my opinion, the organization came through with flying colors and this year put on its best trade show to date.
Are there things that still need to be addressed? Yes, but that is part of the natural order of things. There shouldn't be high pressure sale of electronic massage devices (and asking for cash on top of it). The rule of not asking for samples by media needs to be eliminated. While its less of an issue for the long-time media members, this makes it very difficult for the new guys (and the new guys are our future). However, these are minor points in the grand scheme of things.
There will be an IPCPR Trade Show next year – and there will be plenty of cigars at that show you haven't seen before. The cigar world is not coming to an end on August 8th, it will just be a new world order.