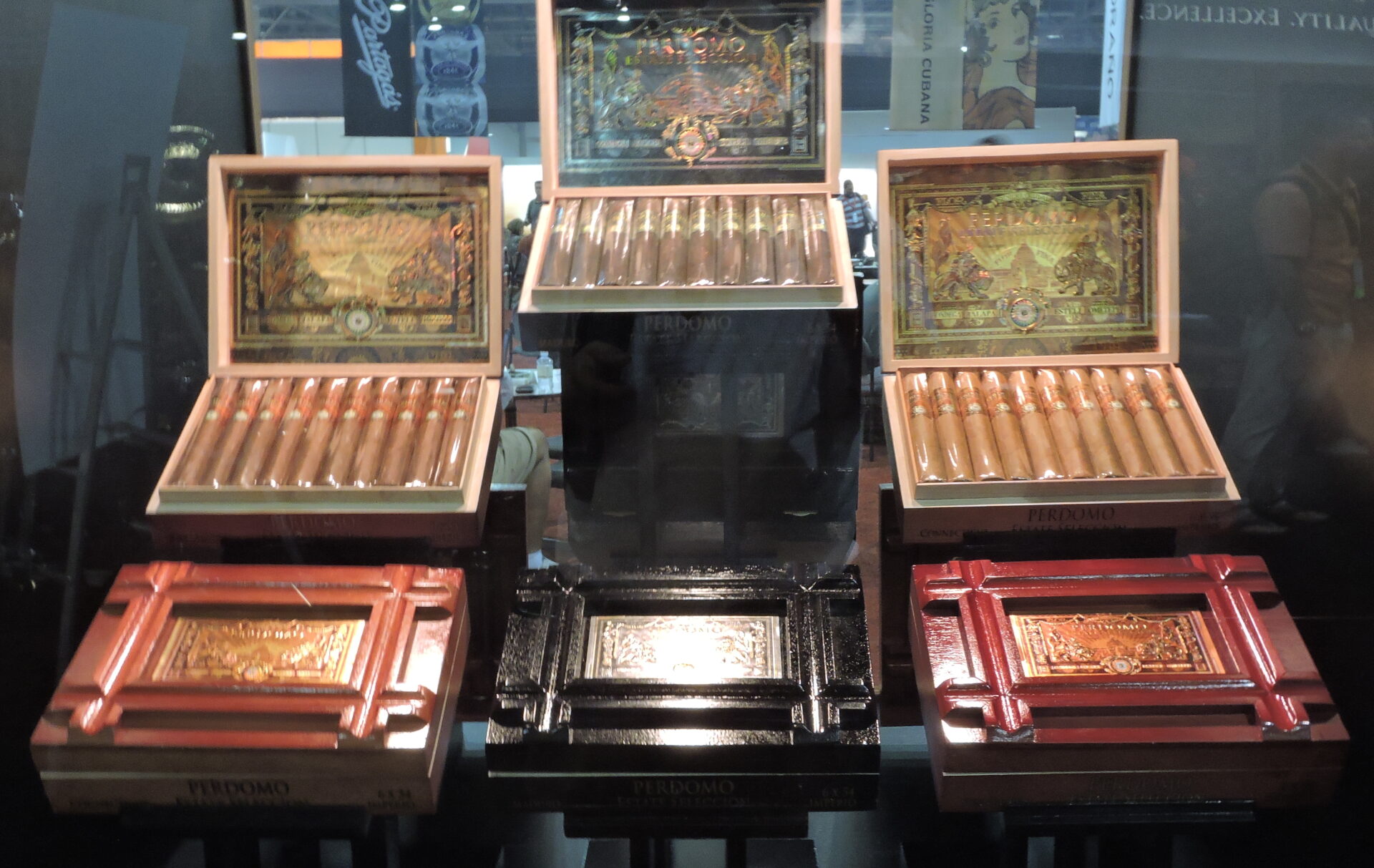 As we have seen with the relaunch of lines such as La Tradicion and Edicion de Silvio lines, what was old was actually what's new for Perdomo Cigars at the 2016 IPCPR Trade Show. This was due to the fact that Perdomo Cigars have several FDA pre-predicate (grandfather) dated brands that would be exempt from regulation. One other pre-predicate line that was has made a return is the Perdomo Estate Seleccion Series. At this year's IPCPR, Perdomo showed off all new packaging for the return of this line.
The Perdomo Estate Seleccion Series follows the Perdomo formula of releasing an Ecuadorian Connecticut, Nicaraguan Sun Grown, and Nicaraguan Maduro wrapped blends. Each of the three blends consist of Nicaraguan binder and filler featuring some of the best tobaccos from the Perdomo farms. The cigars are available in five sizes packaged in 20 count boxes. One of the sizes, the 6 x 54 Imperio also is available in a coffin, that is packaged in 6 count boxes.
In addition a 30 cigar sampler called the Perdomo Estate Seleccion Executive Collection features 10 cigars from each of the three sizes – and is available in the 5 x 54 Regente size.
At a glance, here is a look at the Perdomo Estate Seleccion:
Perdomo Estate Seleccion Connecticut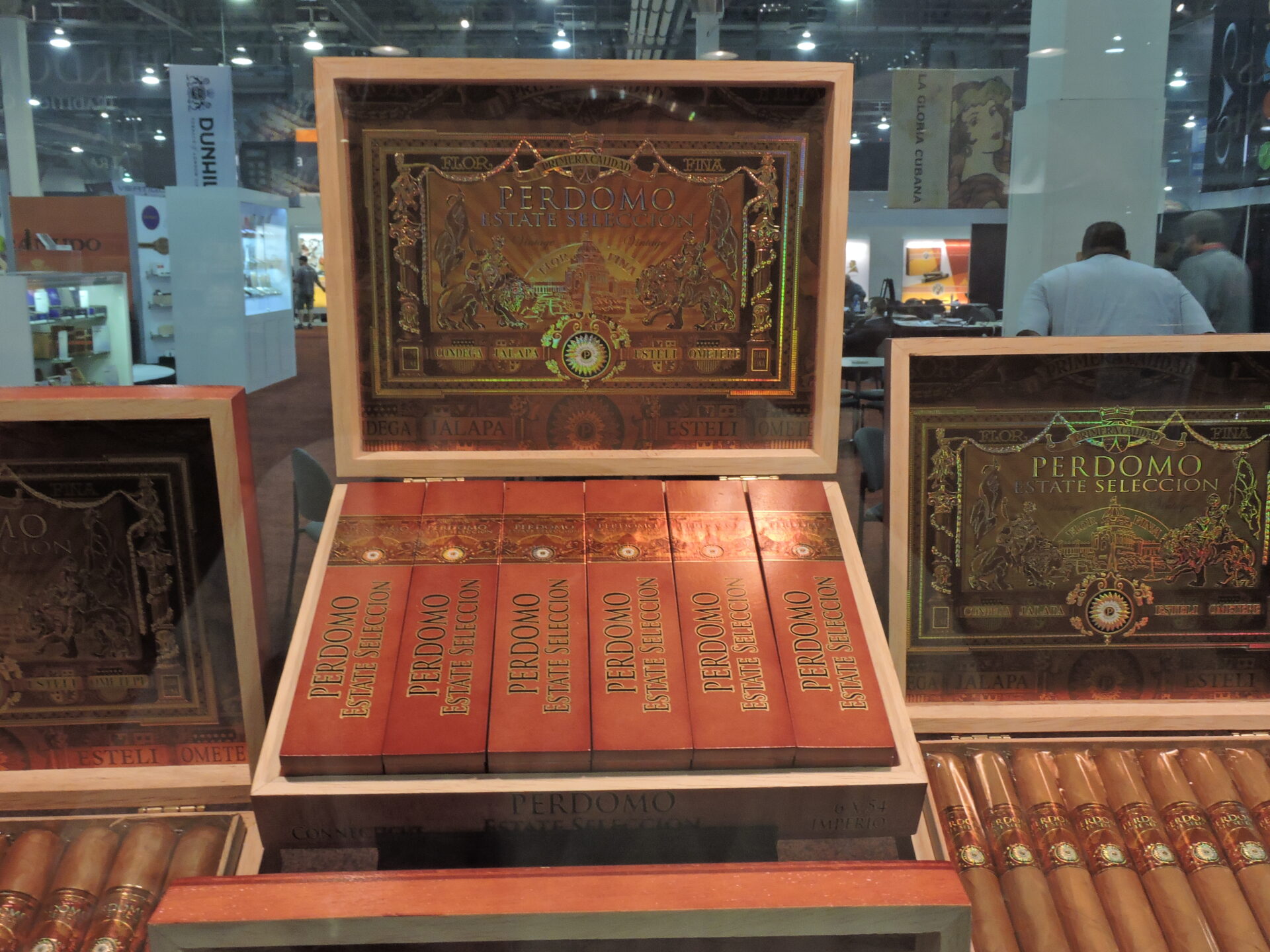 Wrapper: Ecuadorian Connecticut
Binder: Nicaraguan
Filler: Nicaraguan
Country of Origin: Nicaragua (Tabacalera Perdomo)
Regente: 5 x 54
Imperio: 6 x 54
Prestigio: 6 1/8 x 54
Aristocrata: 7 x 54
Phantom: 6 1/2 x 60
Perdomo Estate Seleccion Sun Grown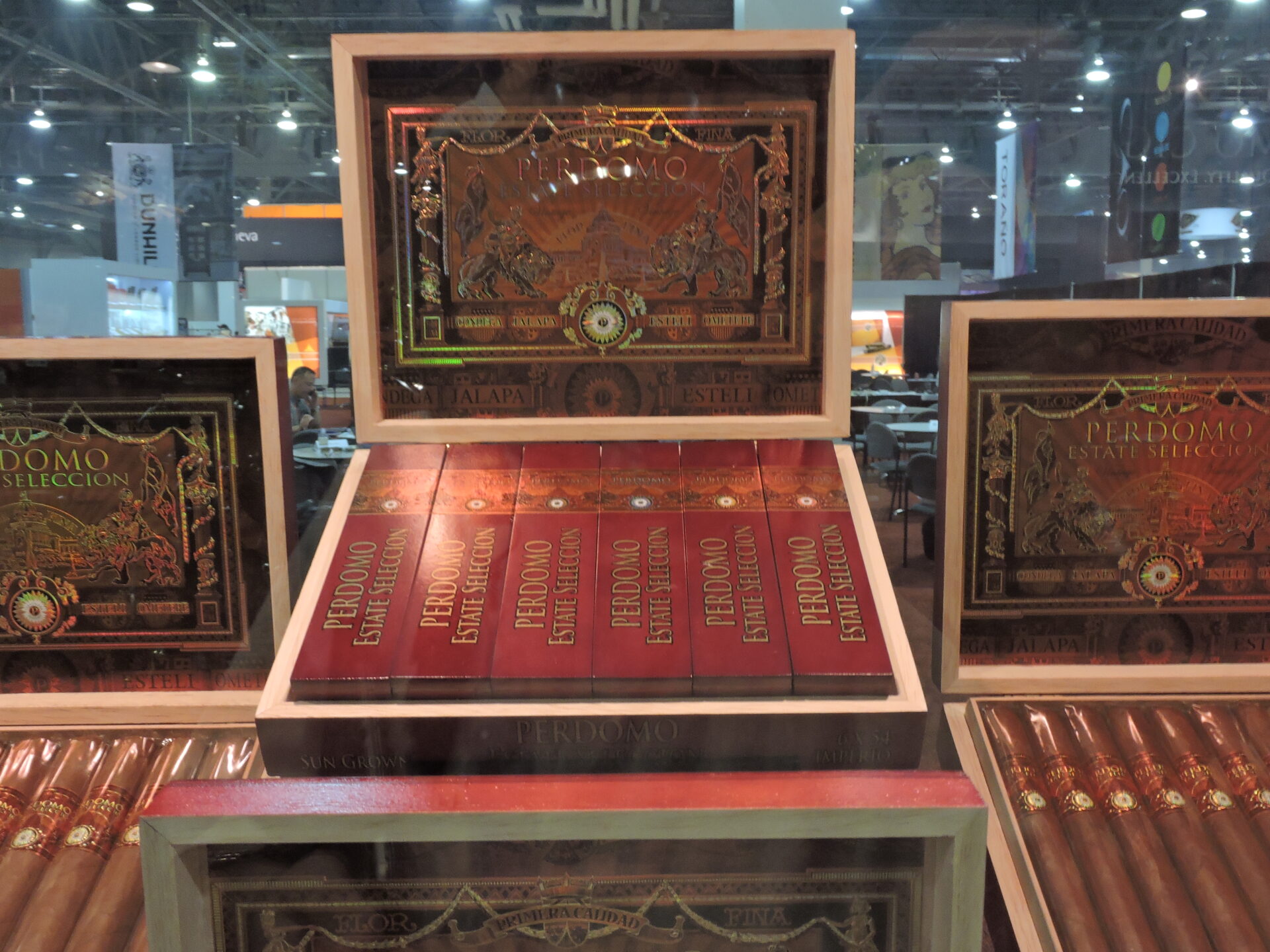 Wrapper: Nicaraguan Sun Grown
Binder: Nicaraguan
Filler: Nicaraguan
Country of Origin: Nicaragua (Tabacalera Perdomo)
Regente: 5 x 54
Imperio: 6 x 54
Prestigio: 6 1/8 x 54
Aristocrata: 7 x 54
Phantom: 6 1/2 x 60
Perdomo Estate Seleccion Maduro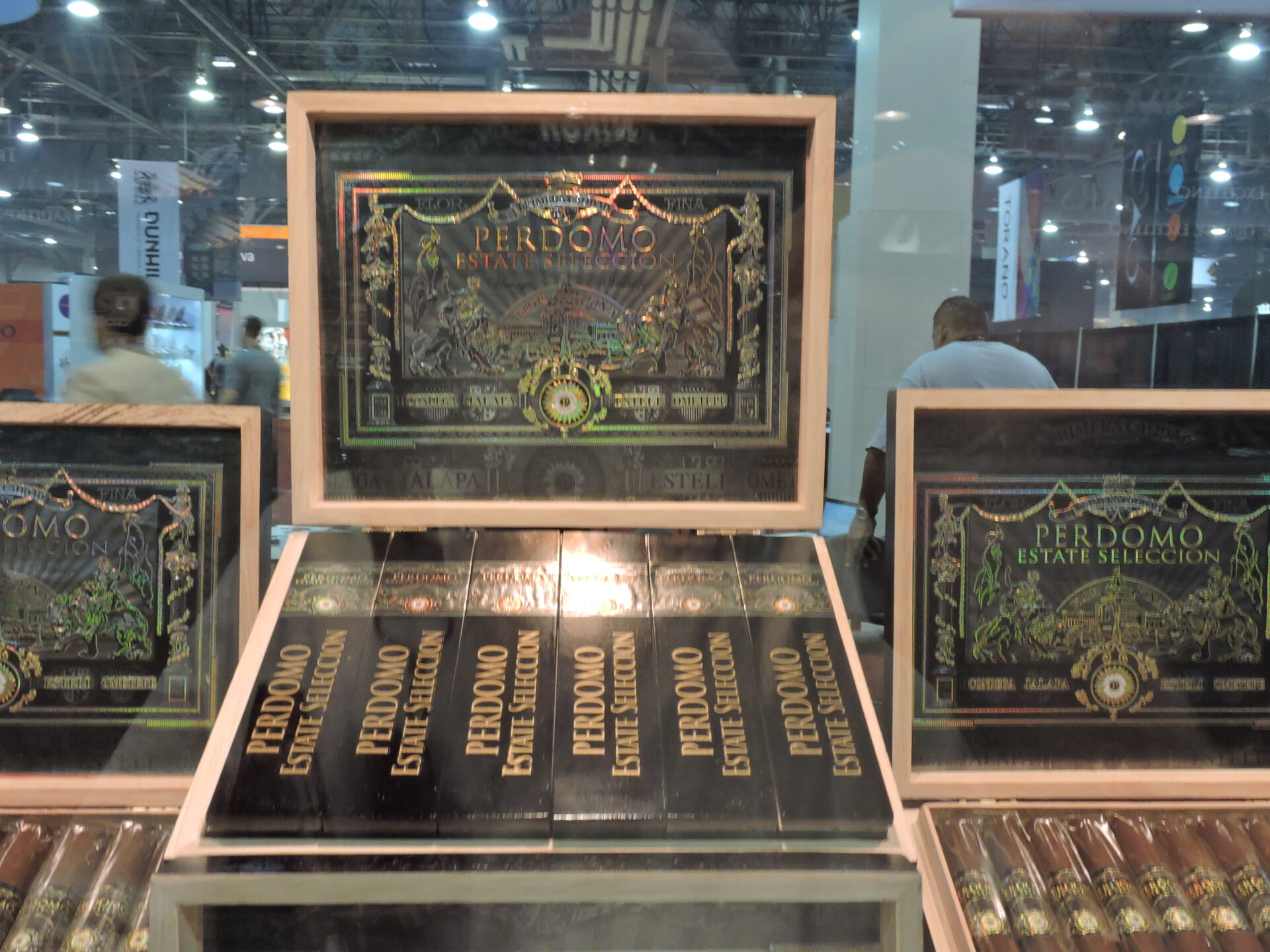 Wrapper: Nicaraguan Maduro
Binder: Nicaraguan
Filler: Nicaraguan
Country of Origin: Nicaragua (Tabacalera Perdomo)
Regente: 5 x 54
Imperio: 6 x 54
Prestigio: 6 1/8 x 54
Aristocrata: 7 x 54
Phantom: 6 1/2 x 60
Photo Credits: Cigar Coop