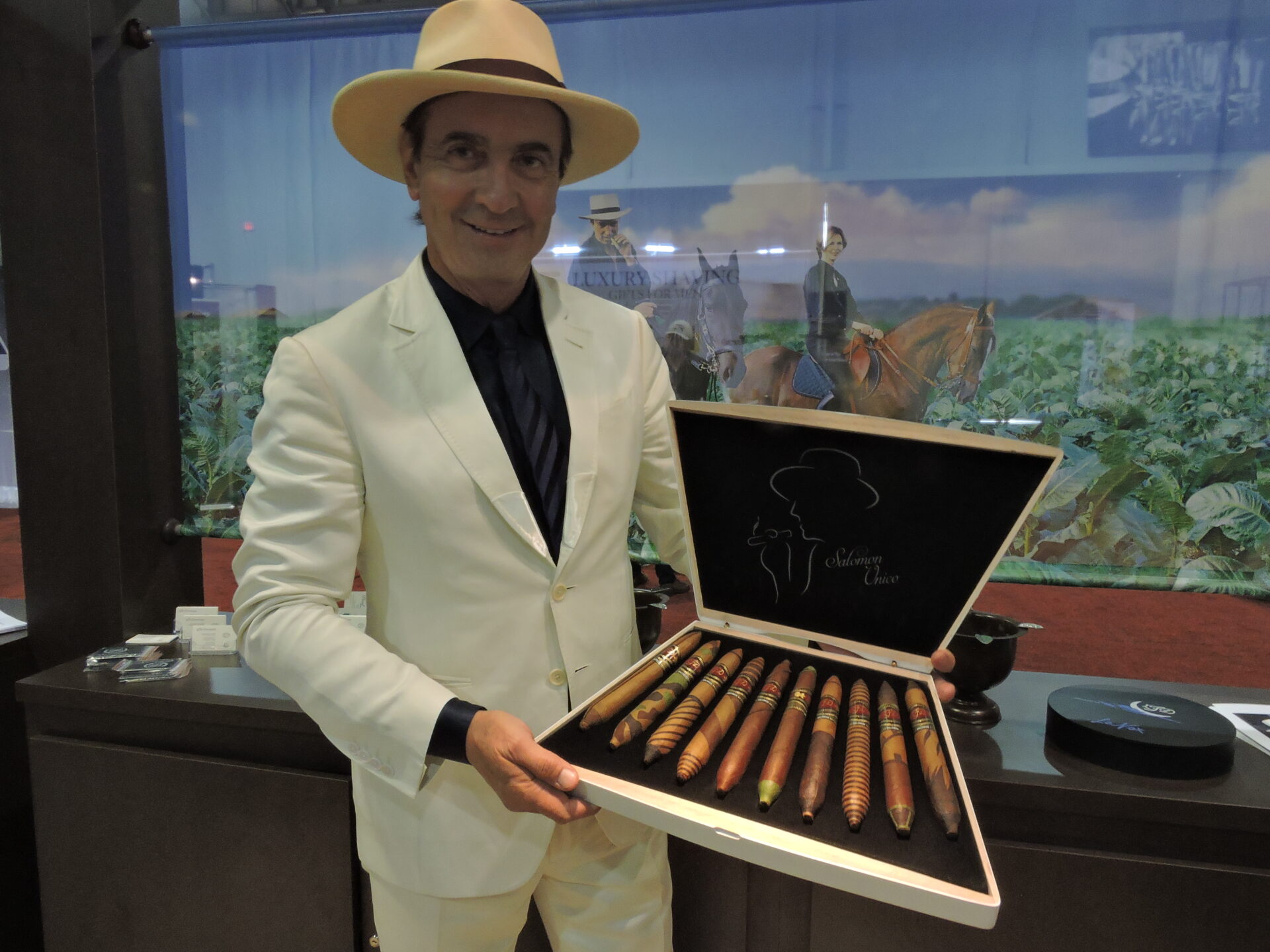 At the 2016 IPCPR Trade Show, when I looked at La Flor Dominicana's strategy, I found it to be one of the most interesting ones of any company. This year the company showcased a combination of cigar artistry and innovation while at the same time preparing to do business in the new world of regulations by the U.S. Food and Drug Administration.
La Flor Dominicana Salomon Unico
The La Flor Dominicana Salomon Unico was simply one of the highlights of the 2016 IPCPR Trade Show as a whole. Various wrappers are combined together to form an artistic design on La Flor Dominicana's signature 7 x 64 vitola. Somewhere in the range of 50 to 100 designs have been made.
This cigar was only available to IPCPR attendees and only enough cigars will rolled to satisfy IPCPR orders. The cigars are being rolled by a single roller at the LFD factory.
In addition, the Salomon Unico is sold in ten count boxes, where each box will have a unique set of designs.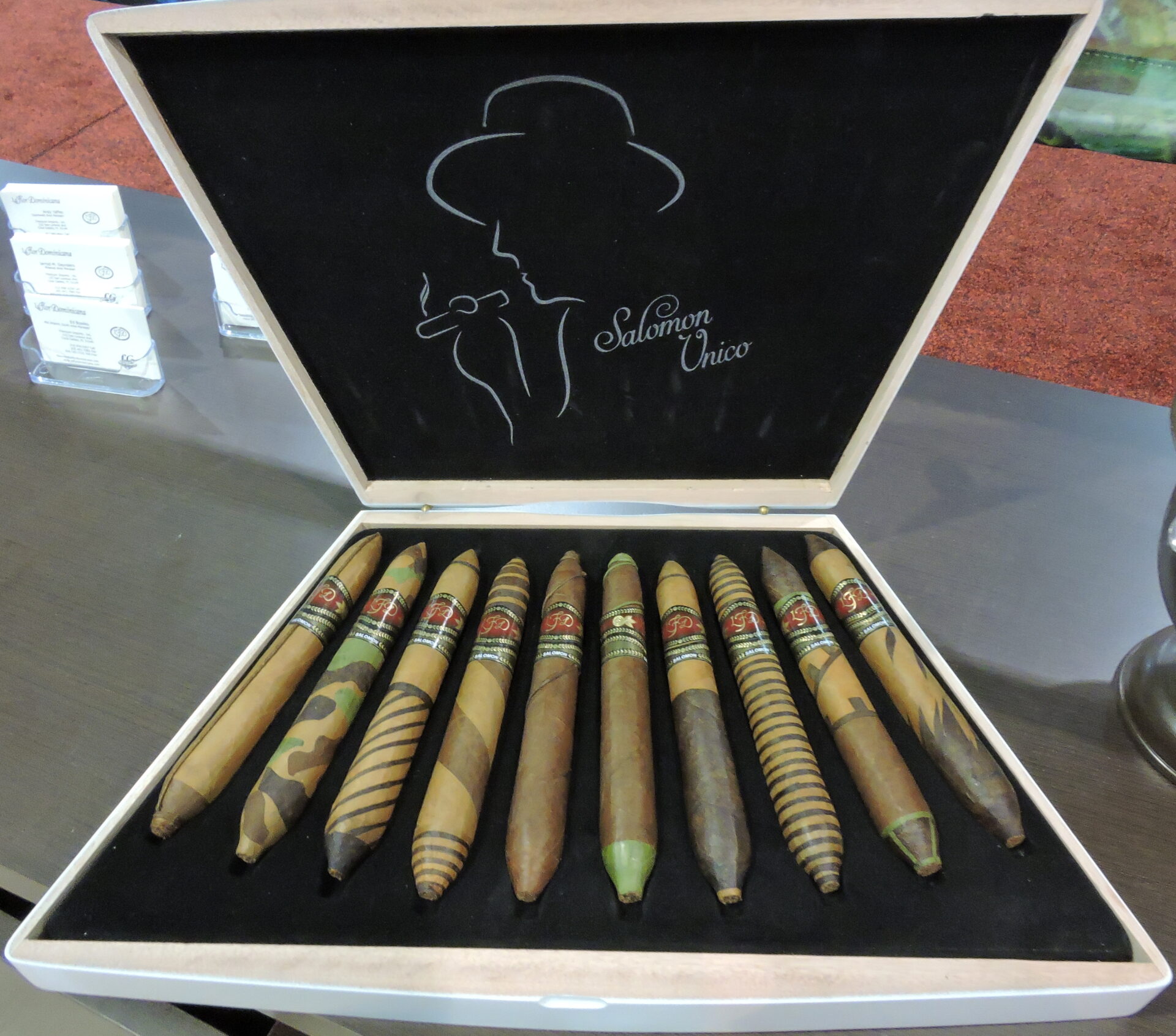 La Flor Dominican Andalusian Bull
The La Flor Andalusian Bull was another showpiece release at the 2016 IPCPR.
The cigar features an Ecuadorian Corojo wrapper over Dominican binder and filler. It has been released in a single size – a 6 1/2 x 52 x 64 vitola that looks like a salomon with a small portion cut off at the foot.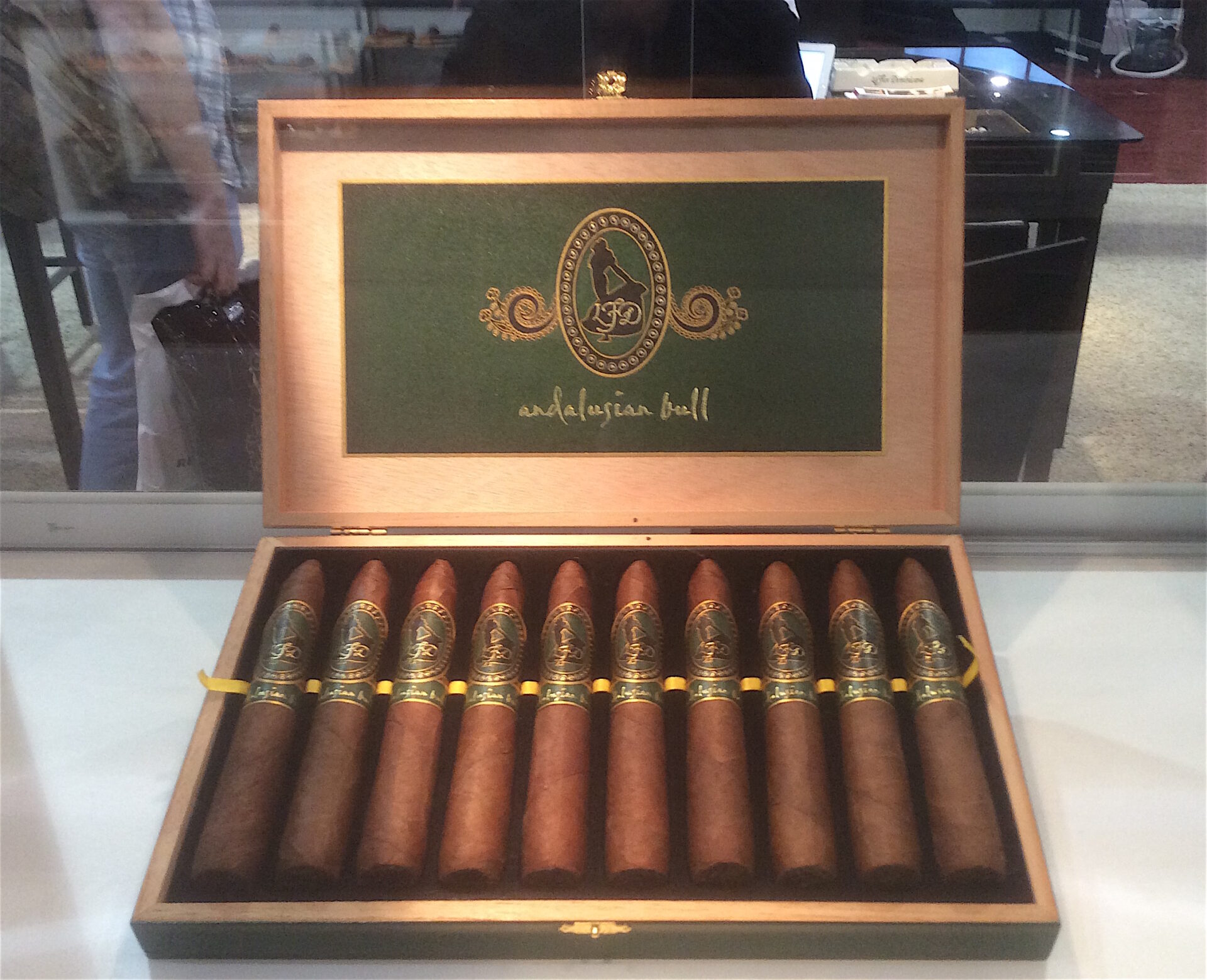 La Flor Dominican Reserva Especial
Last year, La Flor Dominicana got a jumpstart preparing for the new FDA regulations by re-introducing the La Flor Dominicana Coronado. This year, the company has re-introduced the La Flor Dominican Reserva Especial. The common denominator is both blends were marketed prior to the February 15, 2007 predicate date set by the FDA.
The blend keeps to the same components – an Ecuadorian Connecticut wrapper over Dominican binder and filler. All of the sizes return of the Reserva Especial as well as three additional sizes: Toro (6 x 54), Gran Robusto (5 1/2 x 60), and Super Corona (7 x 60).
While the blend remains the same, the Reserva Especial has new packaging. In addition, La Flor Dominicana has designed the boxes with enough white space to prepare for FDA Warning Label Requirements.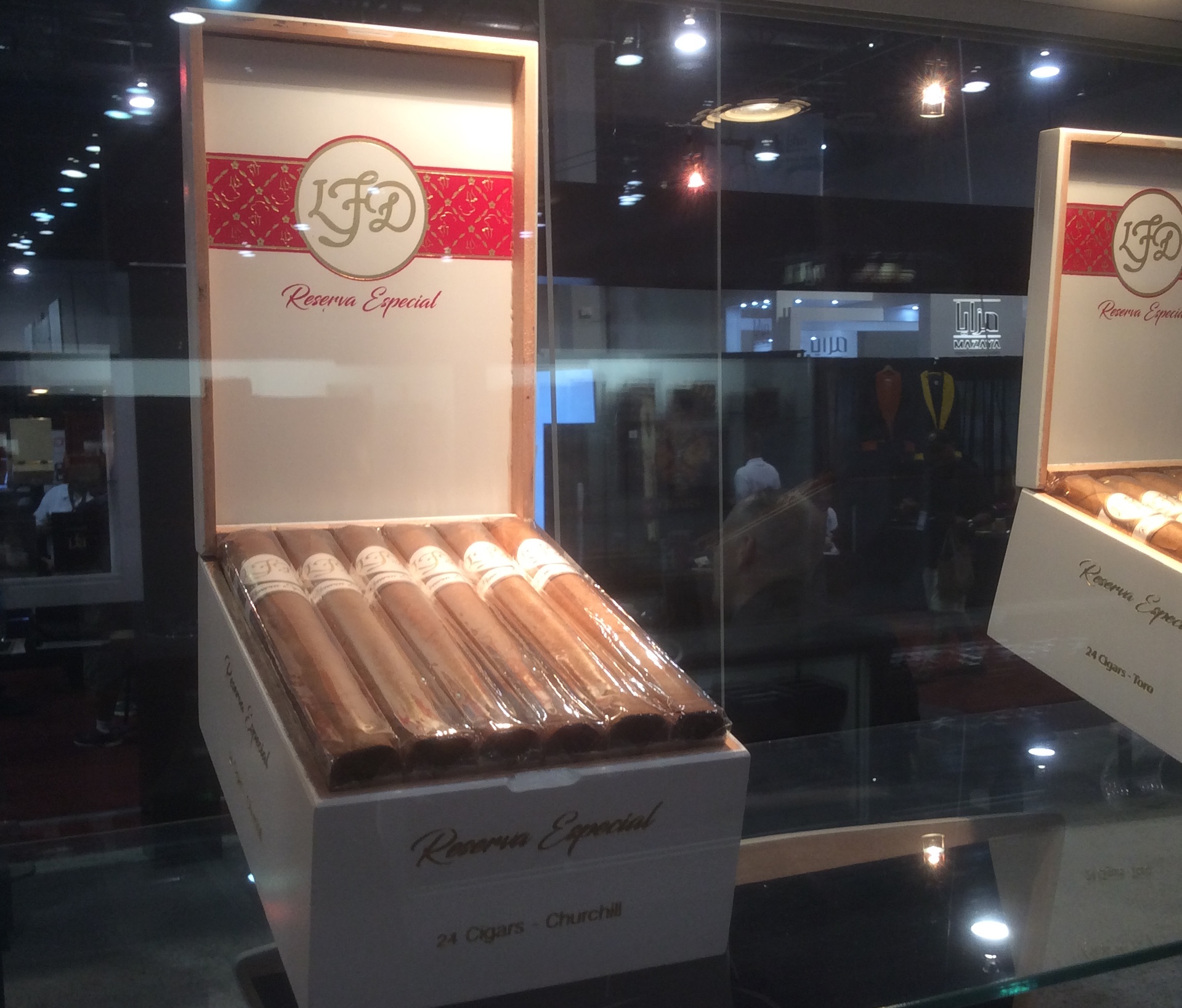 La Flor Dominicana La Nox
La Nox, a blend introduced in 2015 gets a second size in the form of a petite corona. The new La Nox Petite features a 5 x 40 vitola featuring the same Brazilian Cubra Maduro wrapper, San Andres binder, and Dominican fillers.
The cigars are packaged in five boxes. There is a half-moon display unit that holds five of the five packs.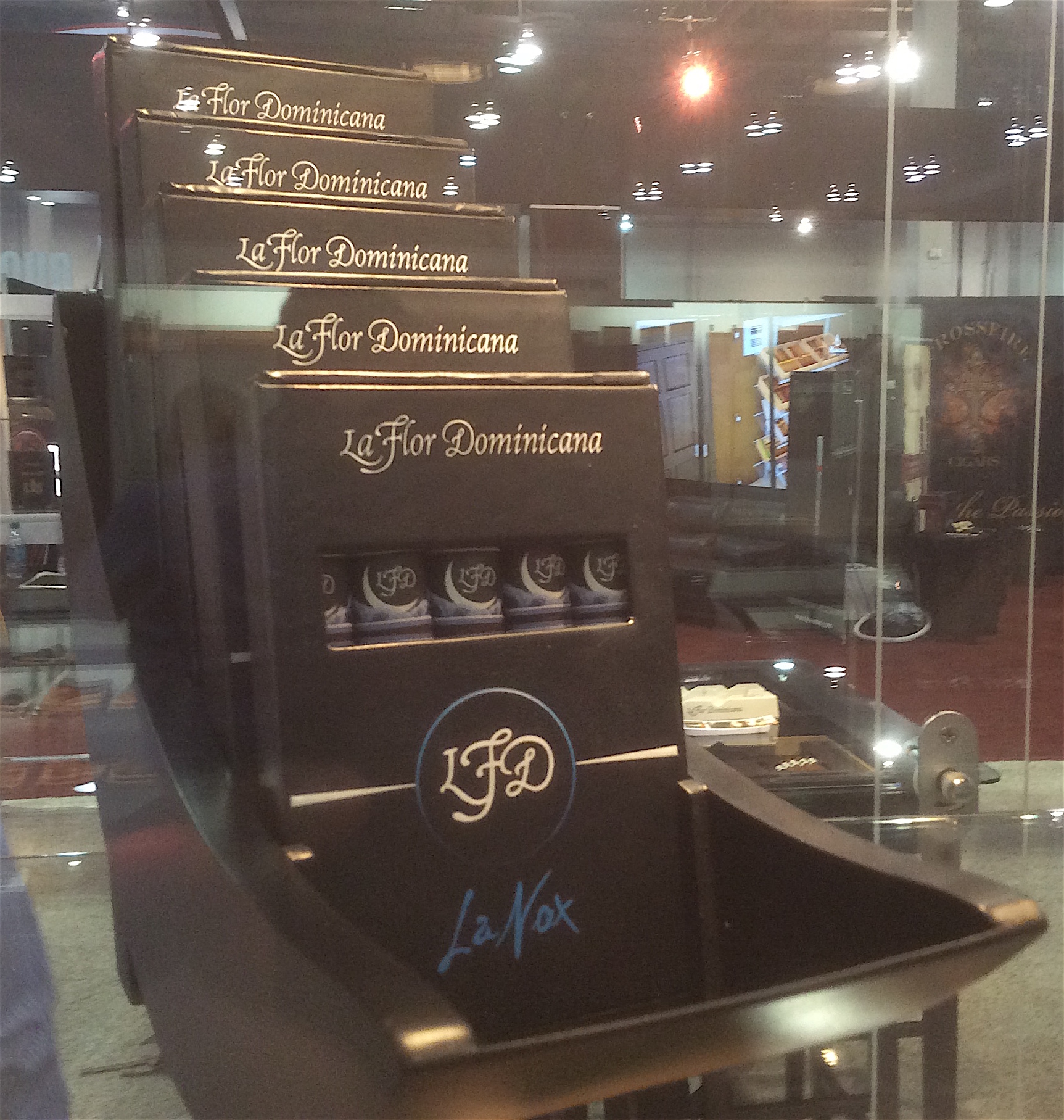 Once again, La Flor Dominicana has also offered up the popular La Flor Dominicana Colorado Oscuro. Since 2011, this has an annual limited production release that is offered up each year at the IPCPR Trade Show.
In addition, we discussed this year's La Flor Dominicana offerings on the September 2nd, 2016 edition of Stogie Geeks News.
Photo Credits: Cigar Coop