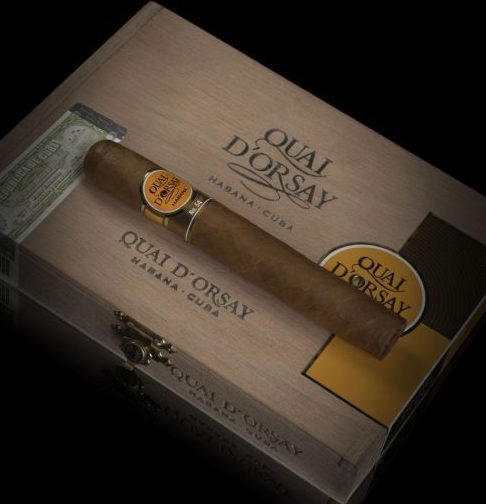 At the XIX Habano Festival in Cuba, one brand that was in the spotlight was Habanos SA's Quai D'Orsay brand. This year, Habanos SA unveiled new packaging and two new sizes for the brand,
Quai D'Orsay is known for its thinner ring gauge vitolas, but this year two 50 plus ring gauge offerings were introduced – the No. 50 (4 5/16 x 50) and No. 54 (5 5/16 x 54). These are the two thickest vitolas that have been introduced to the portfolio.
Meanwhile, the new packaging gives the Quai D'Orsay a more contemporary look.
Quai D'Orsay was a brand originally created in the 1970s for the French market by Cubatabaco. The brand was managed by Cubatobaco and SEITA (which was France's State Tobacco Monopoly). In 1999, SEITA merged with Tabacalera (Spain's State Tobacco Monopoly) and Altadis was formed. When Altadis purchased 50% of Habanos SA, it paved the way for Quai D'Orsay to become a regular offering in the Habanos SA portfolio. The brand derives its name from a street in Paris along the River Seine.
Photo Credit: Habanos SA