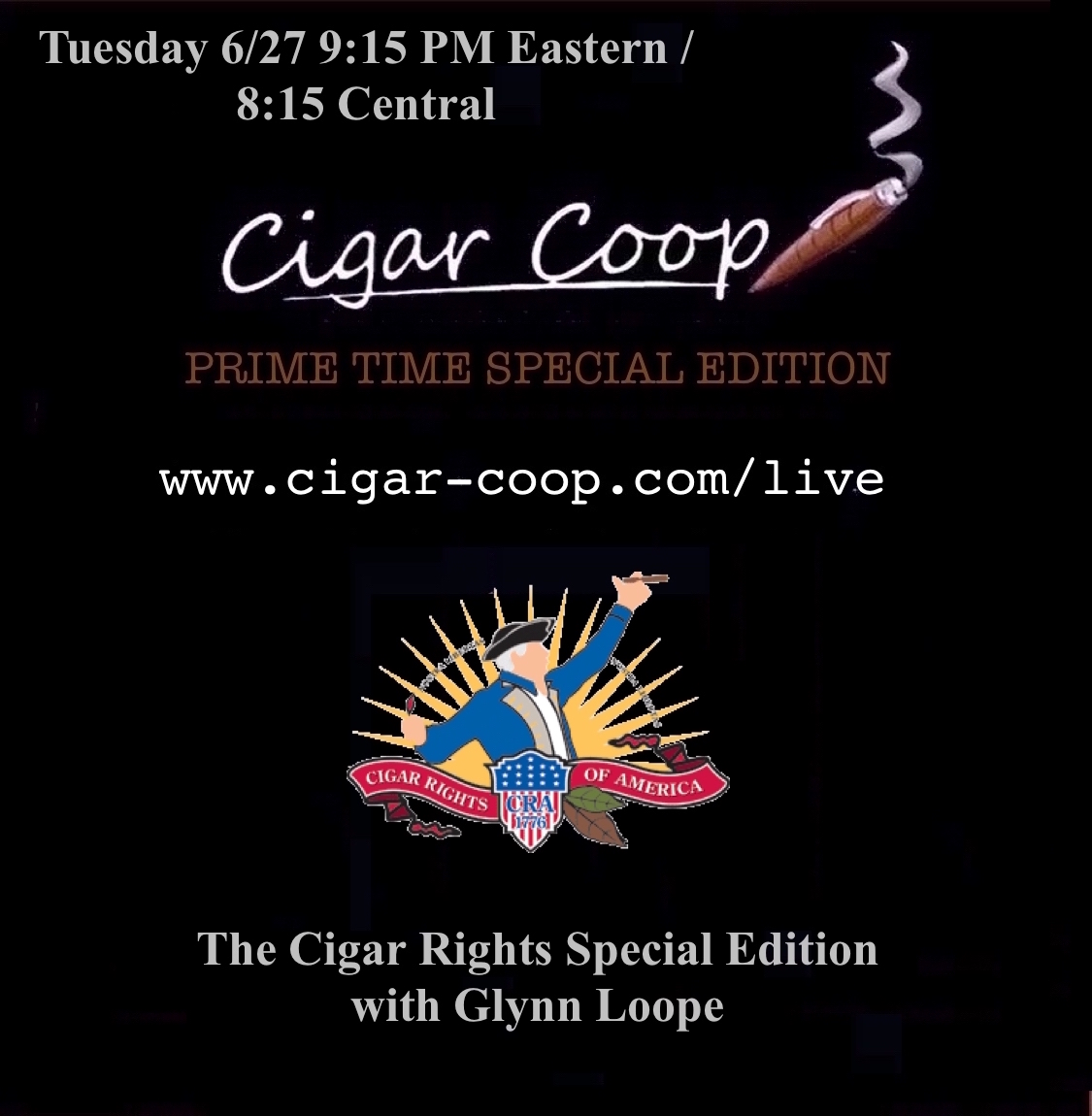 For Special Edition #5, we dedicate this episode to cigar rights, and we have Cigar Rights of America (CRA) Executive Director J. Glynn Loope as our Special Guest.
We will get the latest on the industry's battle against the U.S. Food and Drug Administration (FDA) and gain a better understanding for the current strategy. We will break this down with Glynn – Prime Time style.
THIS SHOW AIRS AT A SPECIAL DATE AND TIME: 6/27 9:15 PM EASTERN / 8:15 PM CENTRAL.
We also will have a regular PRIME TIME SHOW THIS THURSDAY with Cubariqueño Cigar Company as our special guest.
If you miss us, you can catch Prime Time any time on Google Play Music, iTunes, Podbean, and YouTube.
You can watch LIVE by clicking here.