---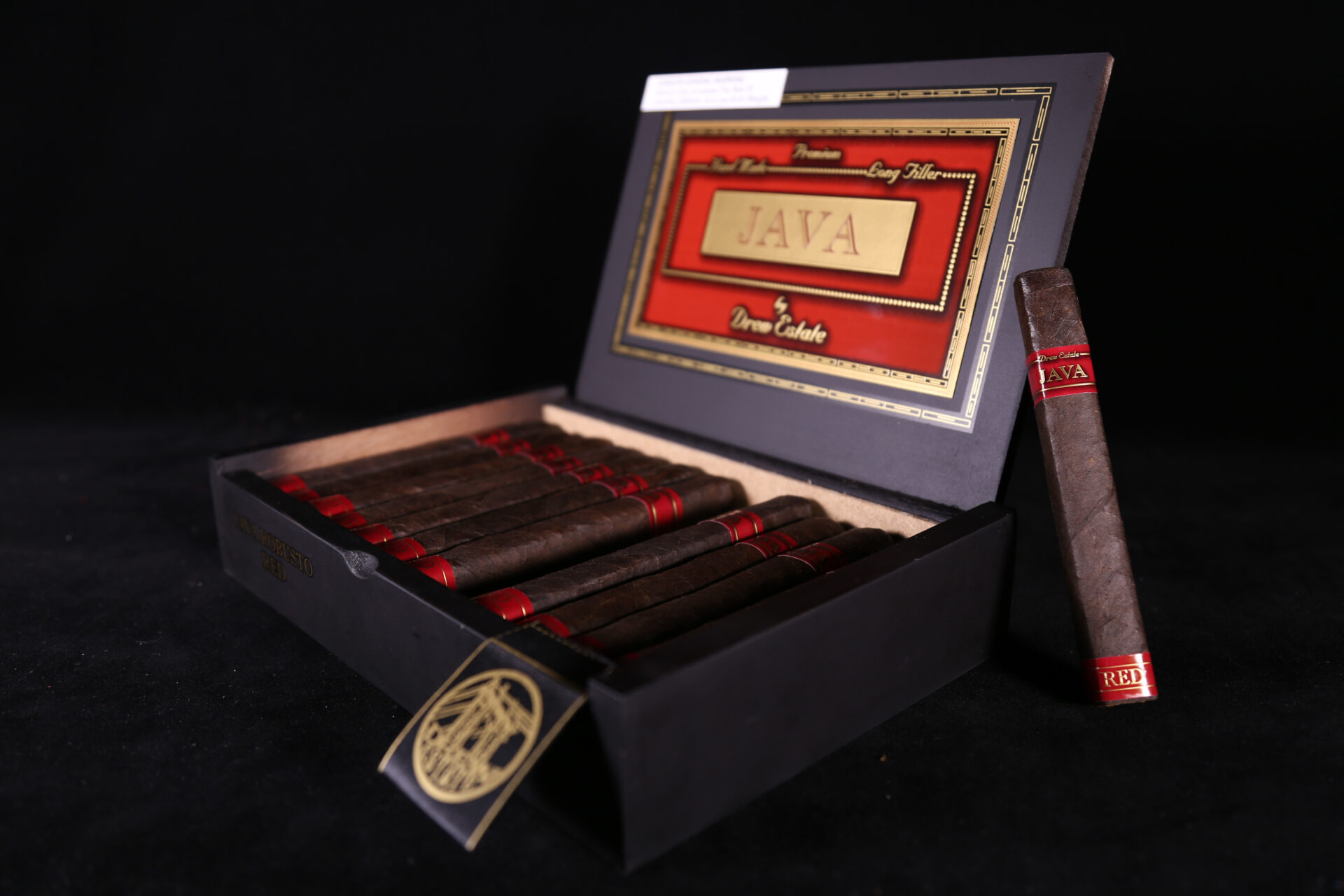 There is a new blend coming to Rocky Patel Premium Cigars' Java by Drew Estate line. This summer, the Java Red is slated to become the fourth blend in the coffee-flavor infused cigar line. It is anticipated this cigar will be showcased at the 2017 IPCPR Trade Show.
In a press release, the Java Red is described as:
Java Red features the primary essence of cherry before notes of dark cocoa and coffee come through. The smoke issues a refreshingly sweet aroma. Java Red could best be enjoyed alongside a cocktail aperitif such as a Negroni or a Manhattan. Or it could be enjoyed coupling with a cordial such as an Amaro or a tawny port. With food, the Java Red will make any dark chocolate treat that much more gratifying.
The Java Red will be available in six sizes including the square-pressed Corona (5 x 42 – $8.30 SRP), Robusto (5 1⁄2 x 50 – $9.20 SRP), Toro (6 x 50 – $9.75 SRP), The 58 (5 x 58 – $10.55 SRP), as well as the round, pig-tailed Petite Corona (4 1⁄2 x 38 – $7.05 SRP) and the extreme trunk-pressed Wafe (5 x 46 – $7.50 SRP).
Java Red joins the Java Maduro, Java Latte, and Java Mint brands. The Java brand is produced for Rocky Patel Premium Cigars by Drew Estate.
Photo Credit: Rocky Patel Premium Cigars