---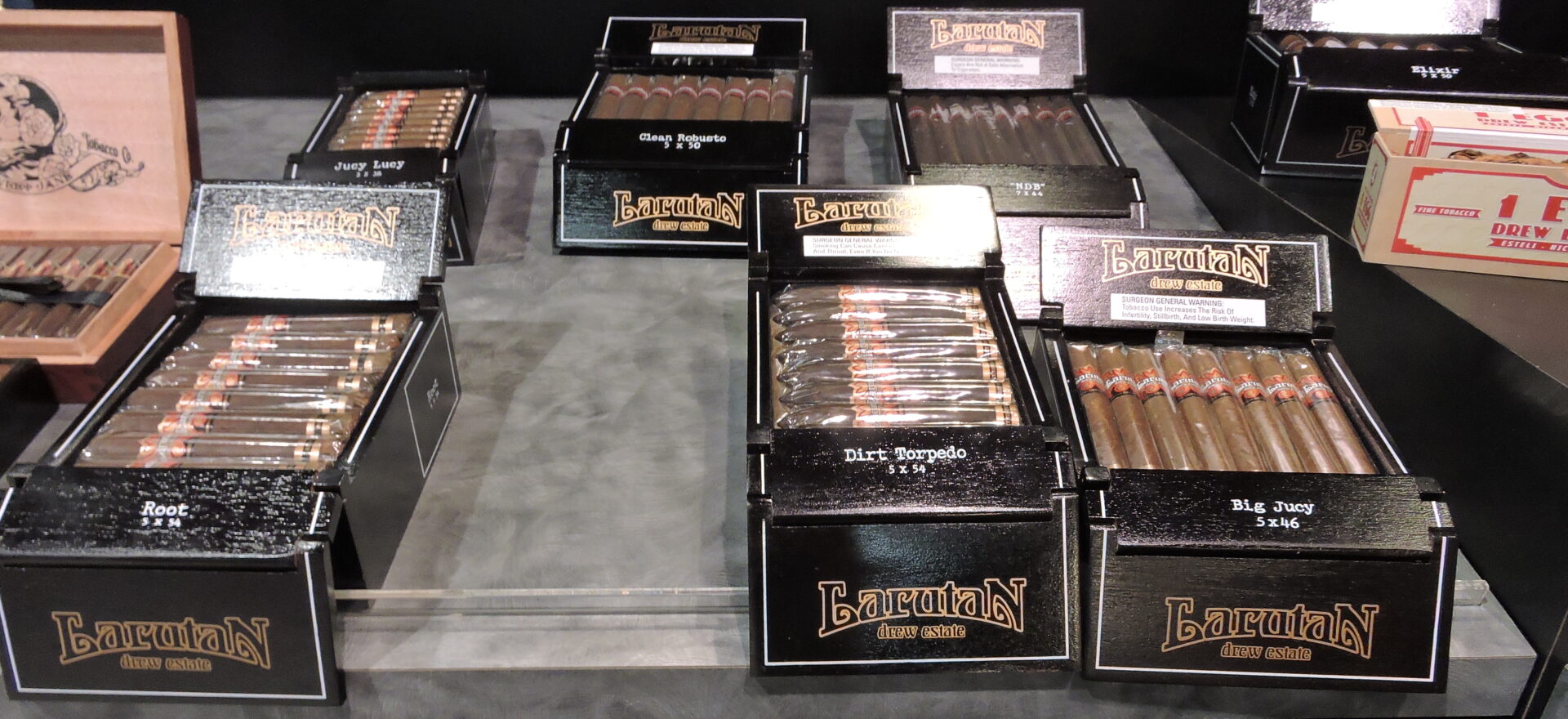 A familiar cigar line had a new name unveiled at the 2017 IPCPR Trade Show. Drew Estate's Natural line was on display, but with a new name, "Larutan". It's a move that was described to us as "preemptive" by the company. in light of the name "Natural" suspected of being in the U.S. Food and Drug Administration (FDA)'s crosshairs. While there was no mandate that Drew Estate change the name of the cigar, there was a feeling that names like "natural" might be targeted by the FDA in the future.
The name Larutan is simply the word Natural spelled backwards. While this is a new name for the U.S. market, the Larutan name is already being used in Europe. In addition, each vitola will now have a footer band featuring the vitola name.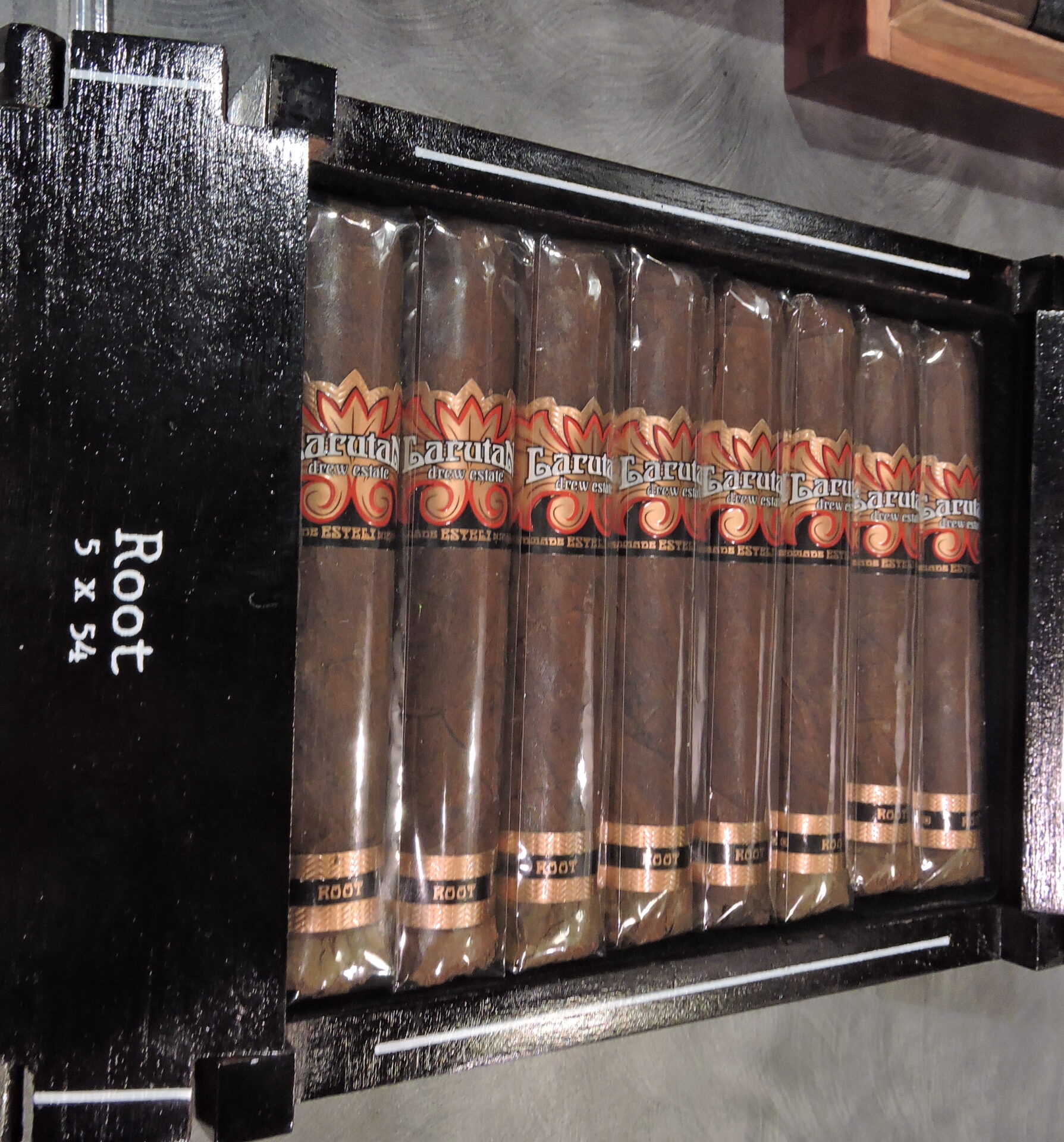 There are no changes to the blend, which features Nicaraguan tobacco combined with black tobaccos from Syria, Turkey, St. James Parish Louisiana, and other "exotic locales". Each cigar is blended specifically to the vitola.
Photo Credits: Cigar Coop