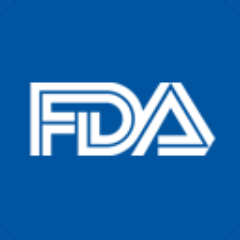 Back on July 24, six public health organizations filed a motion to intervene as defendants in two lawsuits against the U.S. Food and Drug Administration (FDA), one of which is the lawsuit brought forward by the Cigar Association of America (CAA), Cigar Rights of America (CRA), and International Premium Cigar and Pipe Retailers (IPCPR). Over the past week, motions have been filed in U.S. District Court on behalf of the FDA and the trade associations in response to the health organizations' motion. In the responses, the FDA took a neutral position on whether the intervention should be granted, and as expected the trade associations opposed it.
The six public health groups included:
The American Academy of Pediatrics
The American Cancer Society Cancer Action Network
The American Heart Association
The American Lung Association
The Campaign for Tobacco-Free Kids
Truth Initiative
Both the FDA and trade associations referenced the July 28th announcements by the FDA that stated it is deferring the pre-market approval date until August 8th, 2021 and is re-examining the deeming rule as a whole.
FDA Response
The FDA's motion was filed on August 7th, 2017 and it stated it is taking no position on whether intervention should be granted. As a part of the motion, the FDA stated that, based on the announcements it made on July 28th, the changes could significantly defer the plaintiffs' (trade associations) strategy in the court case going forward.
In addition, the FDA did push back on the assumption the health groups are making stating that the FDA will not defend the Deeming Rule. In the motion, the FDA re-empahized that it is only the pre-market approval date that is changing and the other regulations in the timetable (such as warning labels) have been moving forward.
Trade Associations' Response
The trade associations filed their motion on August 14th. As a part of that motion; the trade associations suggest the real motivation for intervention by the public health groups was not aimed at the trade associations' challenge to the Deeming Rule, but rather at possibility that the July 28th announcements could alter decisions around the Deeming Rule in terms of how premium cigars are regulated.
The motion also points out that because the FDA is reconsidering parts of the Deeming Rule, that it may not be an "adequate representative of Public Health Intervenors' interests because Intervenors and the FDA now have different perspectives on the costs and benefits of public health regulation of cigars and related tobacco products."