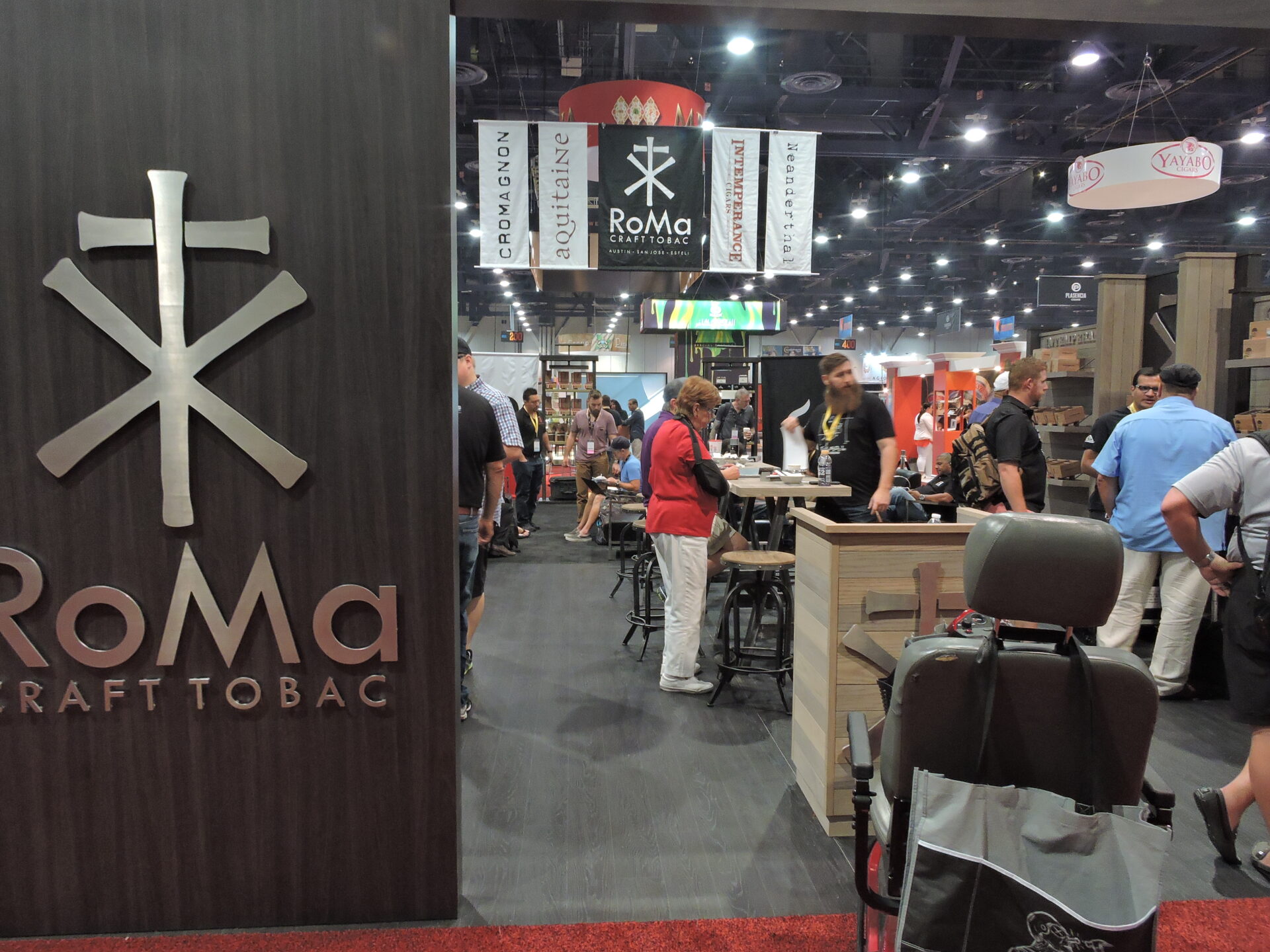 Visiting RoMa Craft Tobac's IPCPR Booth was perhaps the most interesting stop I made at the 2017 IPCPR Trade Show. While the company has continued to see growth, it's still a relatively small company on the cigar landscape. For many small companies, the formula has been to introduce a new cigar line or some cigar line extensions at the trade show.  While there was a new partnership for RoMa Craft Tobac branded Xikar accessories showcased, the only new cigar products were ones introduced to the European market (and, therefore, were not for sale). At the same time, this was one of the busiest booths throughout the trade show. Since RoMa Craft Tobac was not following the usual blueprint for a small company at IPCPR, I wondered if there was something more in play.
While RoMa Craft Tobac makes excellent products and had a beautiful booth, I believe RoMa Craft Tobac's success has been the company's 365-day-a-year approach to connecting with its customers and retailers. What is more amazing – they don't have a field sales force and don't do advertising. To me, the success is the combination of a powerful social media campaign and hosting of some events. One thing was clear: what co-owners Skip Martin and Mike Rosales are doing was (and has been) working.
Front and center was the partnership established with Xikar. Last year, the wheels were put in motion for this with the limited edition CroMagnon Monolith accessories package (which included the CroMagnon Timeline cigar). This year, RoMa Craft Tobac and Xikar announced a long term partnership agreement. Under this agreement Xikar would produce a series of RoMa Craft Tobac branded cutters, lighters, travel cases, mobile ashtrays and other accessories.
This year we saw products focused around the RoMa Craft Tobac name as well as Neanderthal and Intemperance branded products. Finally, there were even some products branded with the company's popular "Weasel" moniker. These accessories included (with the brands we saw):
Xikar Cigar Locker (RoMa Craft Tobac branded)
Xikar Xi Bottle Opener (RoMa Craft Tobac branded)
Xikar Ashtray Can (Weasel branded)
Xikar MTX Scissors (RoMa Craft Tobac branded)
Xikar Xi1 Cutter (Weasel, Intemperance, and Neanderthal branded)
Xikar Xidris Lighter RoMa Craft TobacWeasel, Intemperance, and Neanderthal branded)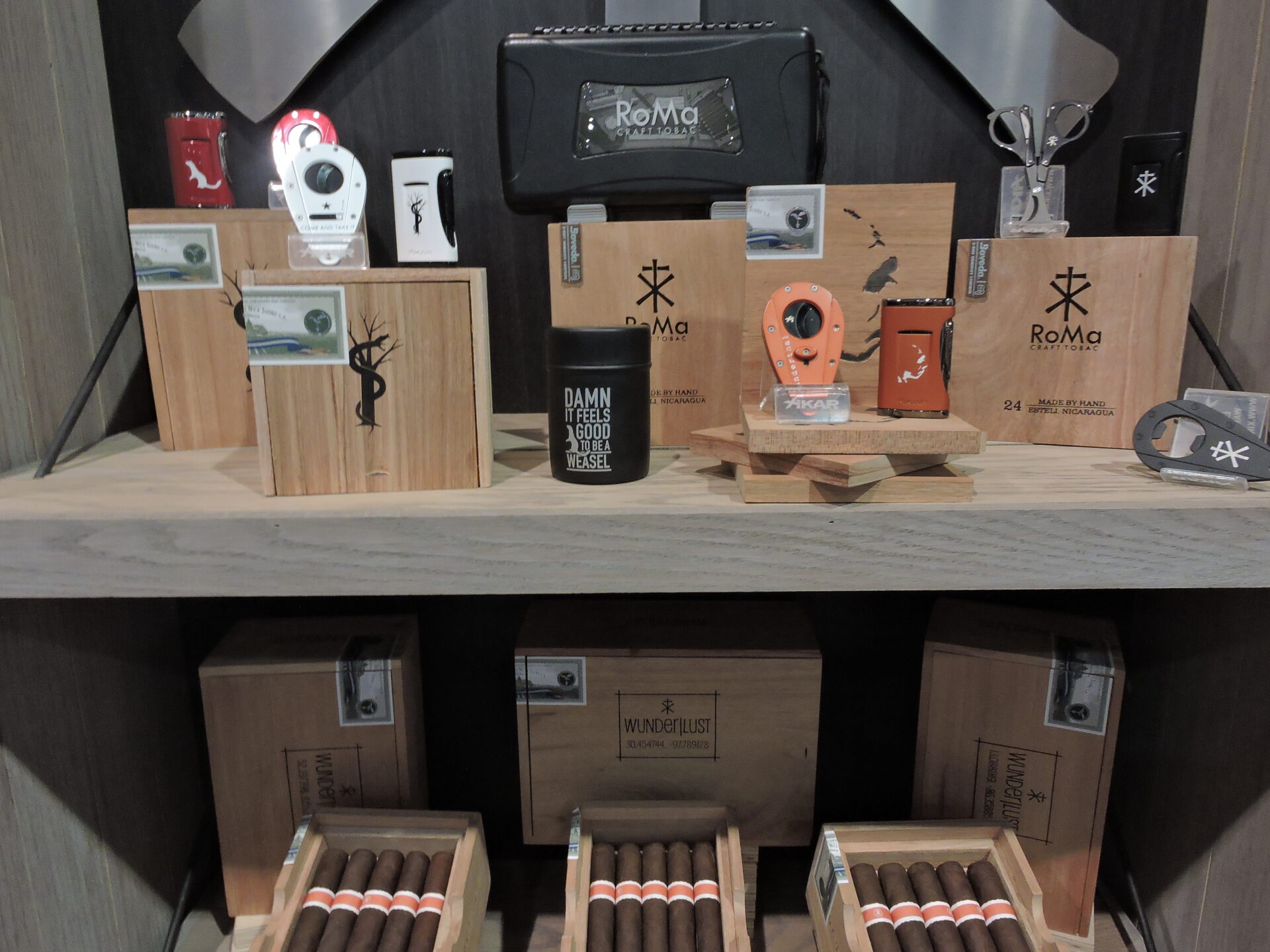 There were also three new sizes of Neanderthal available in Germany, but not for distribution in the U.S. These sizes included the  KFG (4 3/4 x 56), HS (5 3/4 x 46), and JCF (5 1/4 x 50). Like the other sizes, the new sizes still feature a Mexican San Andres wrapper, a U.S. Connecticut Broadleaf binder, and a filler blend of tobaccos from Nicaragua, the Dominican Republic, and Pennsylvania.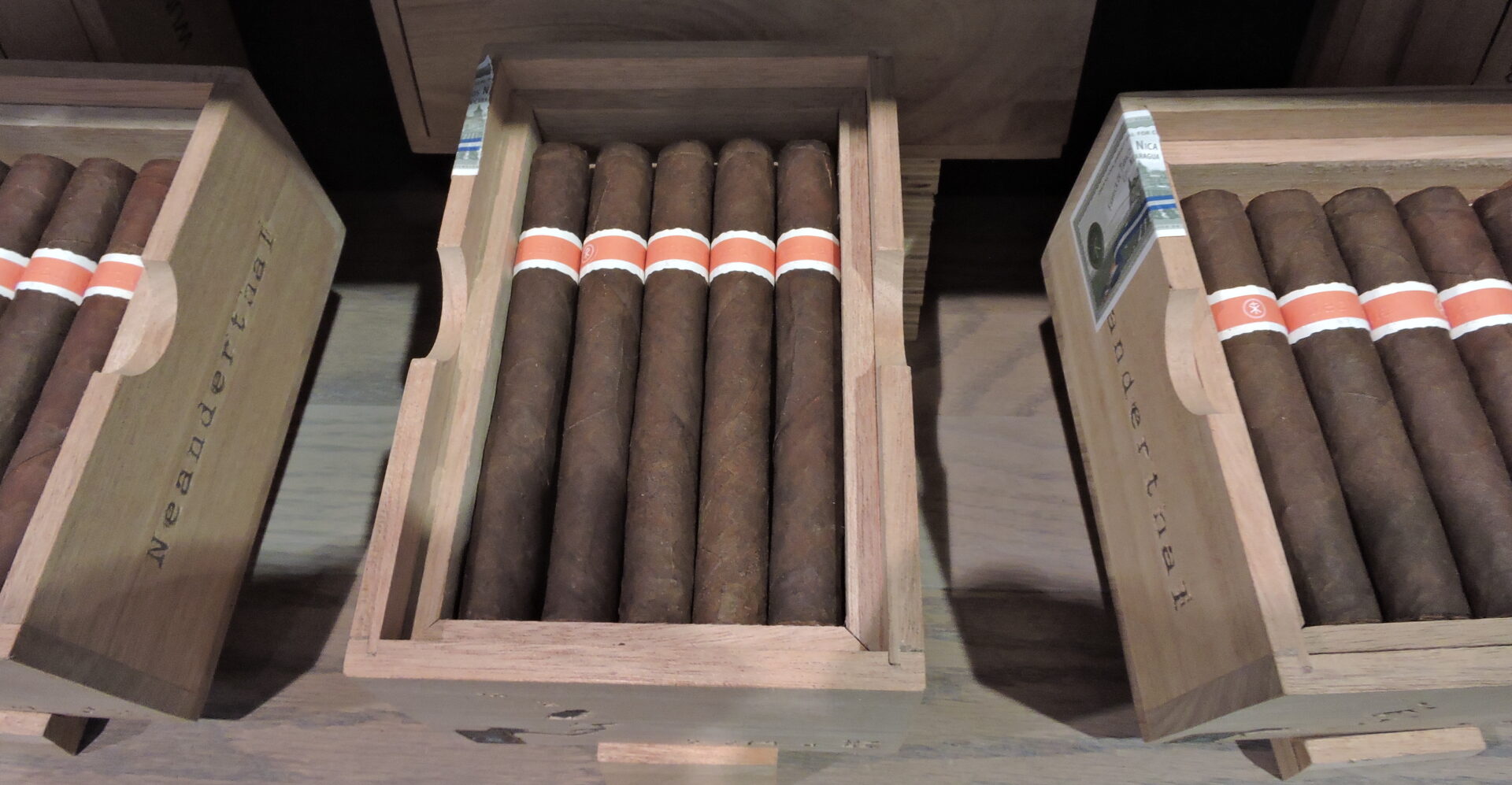 There were also boxes of Wunderlust showcased, an exclusive line for the German market. Like the new Neanderthal extensions, Wunderlust will remain only available in the German market.
On the eve of the 2017 IPCPR Trade Show, RoMa Craft Tobac co-founders Skip Martin and Mike Rosales were our special guests on the Prime Time Show.
Photo Credits: Cigar Coop