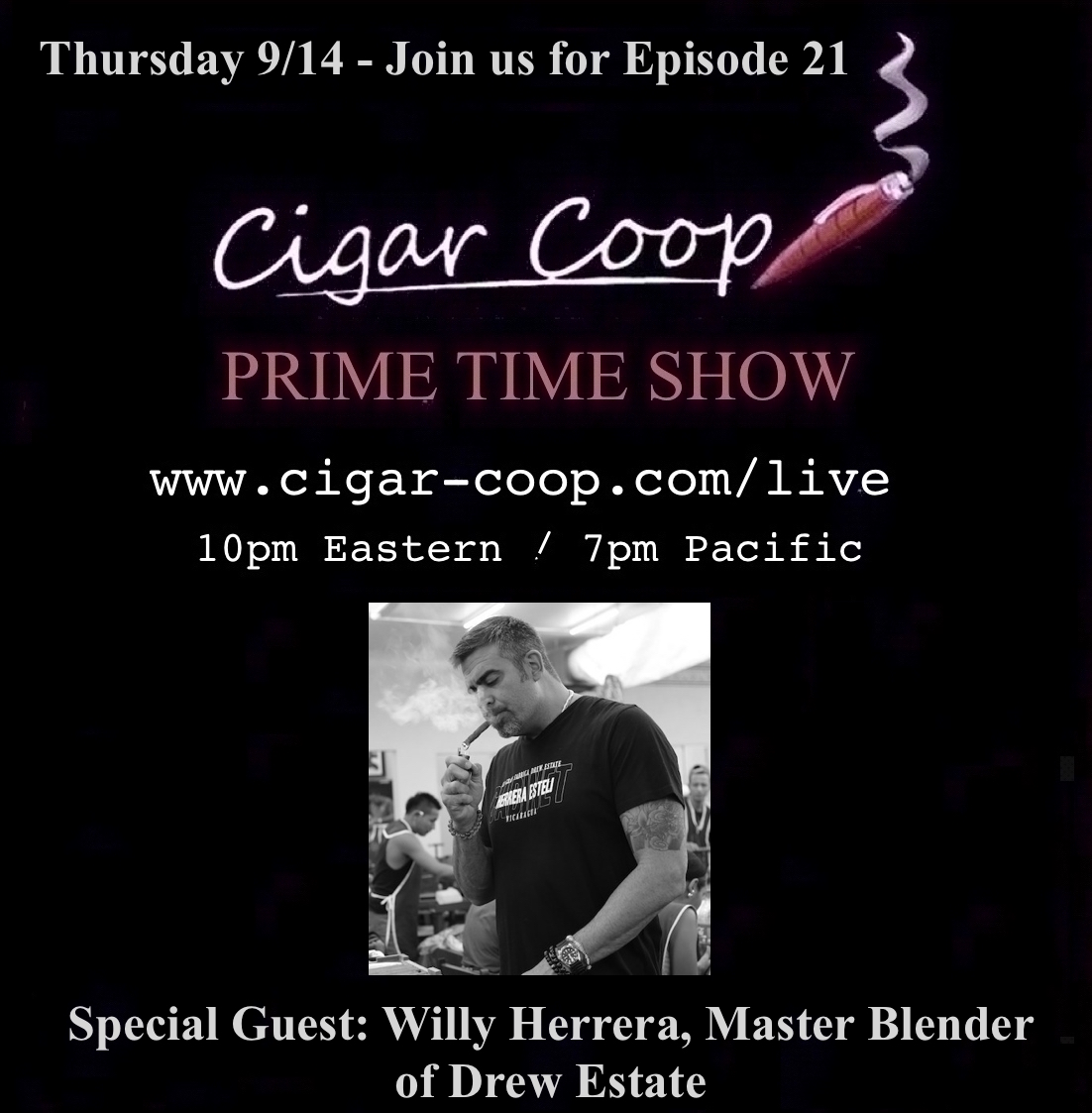 For Episode 21 of the Prime Time Show, we are proud to welcome Willy Herrera, Master Blender for Drew Estate.
We will get some insights on Willy's journey from El Titan de Bronze in Calle Ocho to Nicaragua's largest factory, La Gran Fabrica – home of Drew Estate.
In our Debonaire Ideal Segment we will "talk about the weather" and in our Deliberation Segment, we talk about when a cigar brand is discontinued.
Tune in live 10pm Eastern/7pm Eastern!!!!! If you miss us, you can catch Prime Time any time on Google Play Music, iTunes, Podbean, and YouTube.  The Prime Time Show – all about industry people and industry talk.
You can watch LIVE by clicking here.