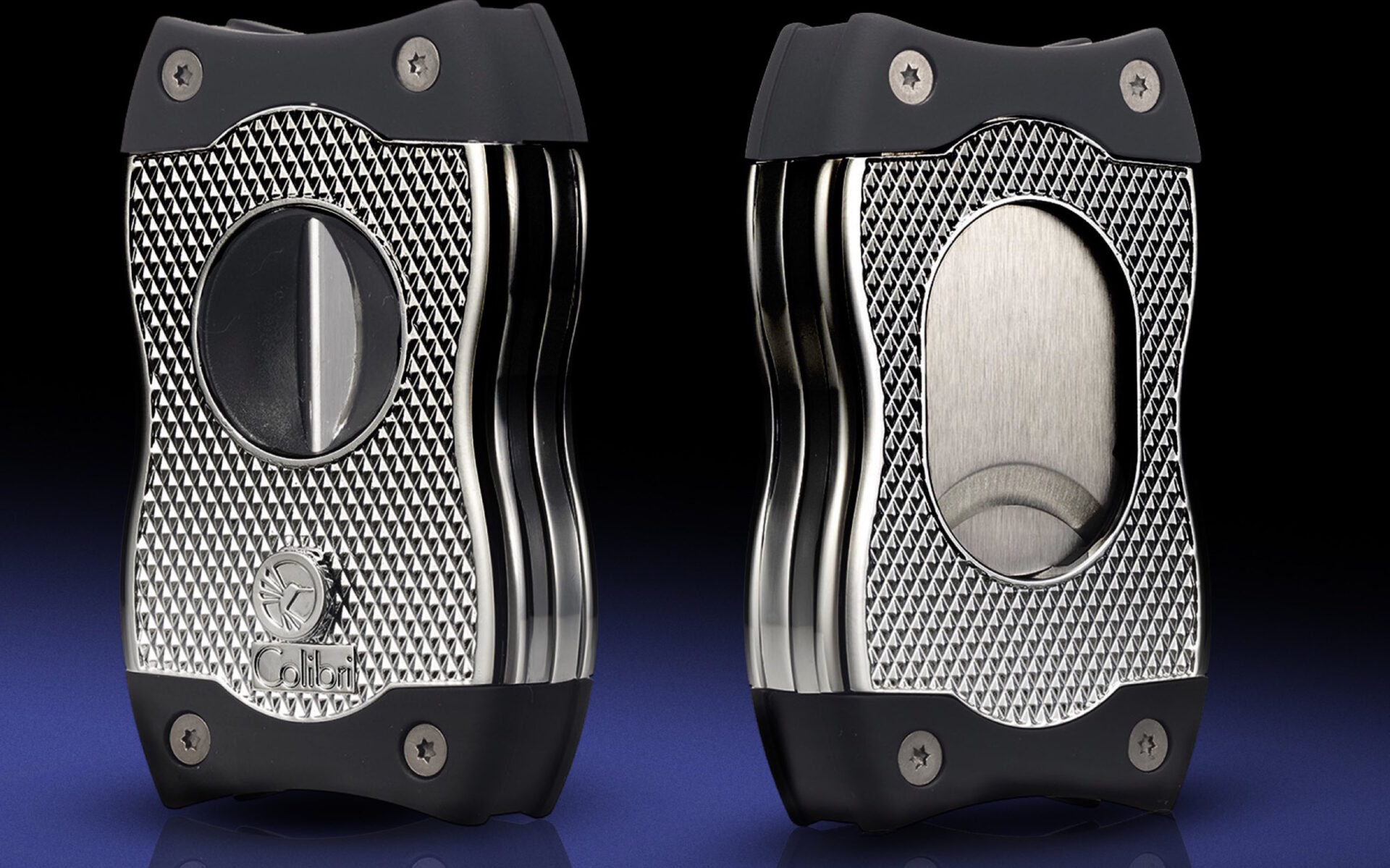 Colibri's SV-Cut, essentially a mashup of its popular Colibri S-Cut and Colibri V-Cut cutters, is now available. This was an accessory that was showcased at the 2017 IPCPR Trade Show.
Using the same Colibri V-Cut, the Colibri SV-Cut is able to provide either a smaller or deeper wedge shape. Meanwhile, the Colibri S-Cut is able to place a straight cut up to the range of a 68 to 70 ring gauge cigar. The SV-Cut now brings these features into a single accessory. The cutter blades are stainless steel.
The SV-Cut is available in five finishes: Black, Black + Chrome, Chrome + Black, Gunmetal, and Rose+Black. Each unit's body is textured with a pachmayr pattern for an optimal grip.
Pricing is set at $75.00 MSRP for the Colibri SV-Cut.
Photo Credit: Colibri