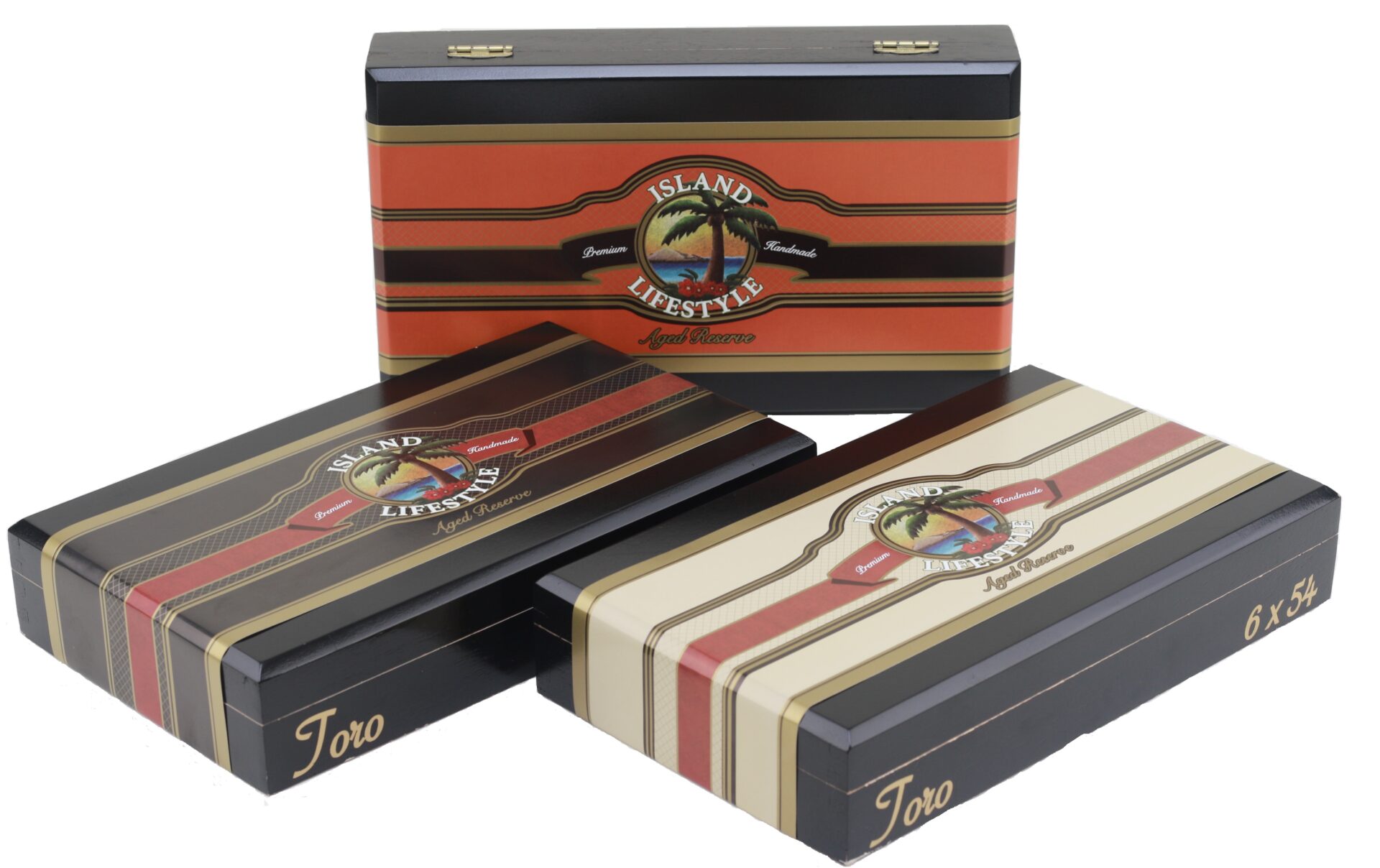 At the 2017 IPCPR Trade Show, Island Lifestyle Importers showcased three new sizes of its Island Lifestyle Aged Reserve line now be available for national distribution. These new sizes are now en-route to retailers.
When the Island Lifestyle Aged Reserve line made its debut, it was originally released in a Toro (6 x 54). The new sizes include: Robusto (5 x 54), Churchill (7 x 54) and Gordo (6 x 60). Each of the three sizes are packaged in 25-count boxes.
When the original Toro size was released, it was packaged in 25 count ceramic jars. While the ceramic jars will be available on a limited basis, the Toro size will now also be available in 25-count boxes.
The Island Lifestyle Aged Reserve Sun Grown and Maduro cigars feature tobaccos from the fertile Jalapa, Condega and Estelí regions of Nicaragua. These tobaccos are from Corojo and Criollo strains of Cuban seed and aged a minimum of 5-7 years. The Connecticut blend uses a wrapper grown in the Connecticut River Valley region of the U.S. along with the same aged Nicaraguan tobaccos for the filler and binder.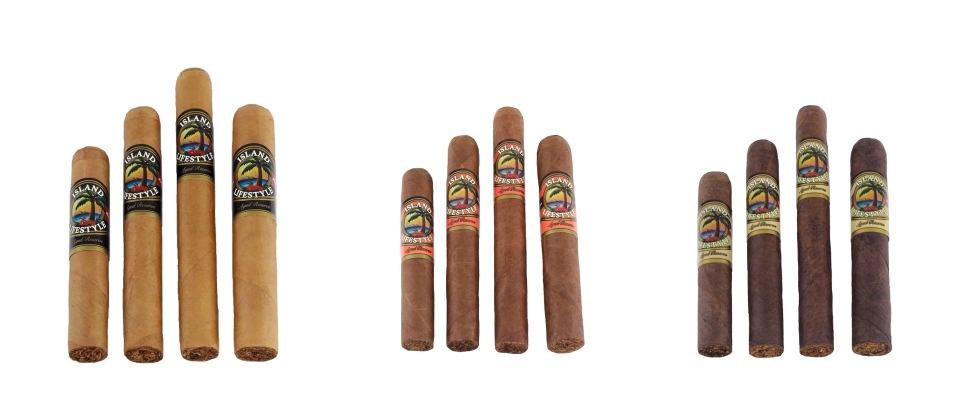 Pricing for the sizes is consistent across the three blends. Robusto $9.45, Toro $9.95, Churchill $10.45 and Gordo $10.95.  Special Edition ceramic jars with 25 Toros have a suggested retail price of $275.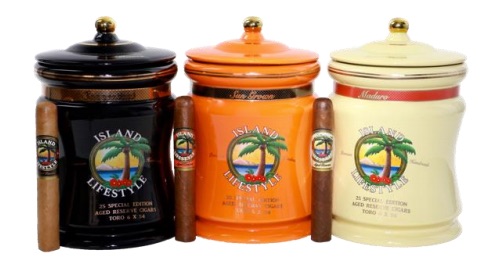 On Episode 22 of the Prime Time Show, Ryan Frailing tells more about the project.
In addition to the Island Lifestyle Aged Reserve Cigars, Island Lifestyle Importers is the exclusive designer and manufacturer of Tommy Bahama Luxury Cigar Accessories.
Photo Credits: Island Lifestyle Importers LLC