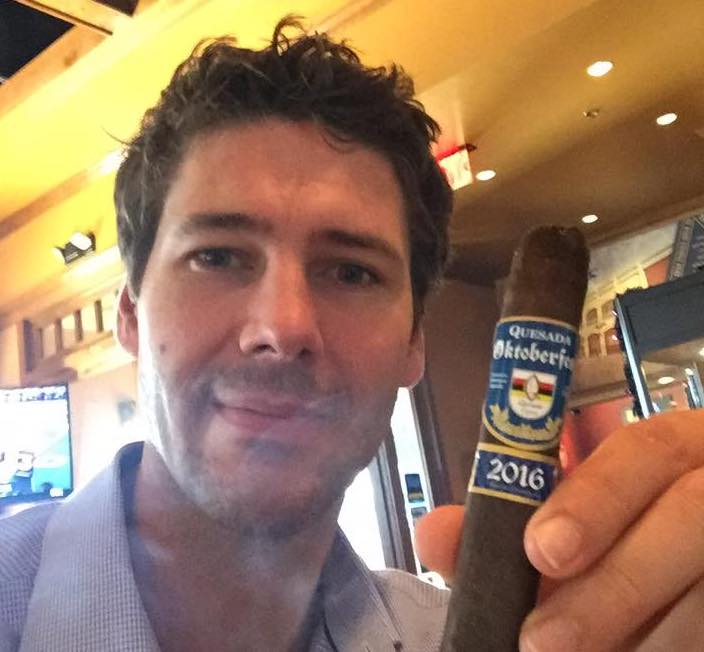 The Terence Reilly era at Quesada Cigars has come to an end.
Reilly has announced he is departing the company effective November 1st, 2017. Reilly had been with Quesada Cigars since 2009. He is the de-facto nephew of company patriarch Manuel "Manolo" Quesada (while a member of the family he is actually a cousin of Manolo, the "uncle" title was one of respect). He ran the U.S. operations for Quesada Cigars as the company's General Manager. Reilly's role ranged from logistics, marketing, sales, and development for the company's premium cigar operations.
"After much thought and sleepless nights, I have decided to resign my position at Quesada Cigars to explore new opportunities for my professional growth. The company is heading in a new direction and I wish them much success in the years to come. I want to thank the Quesada Family, our staff, and all our retail and consumer partners with whom I've had the pleasure to work. It has been an honor and privilege. Truly the experience of a lifetime."
"TJ will always be in our hearts and minds and we wish him all the best in whatever path he chooses for his future. The honor and privilege has also been ours," commented company patriarch Manuel "Manolo" Quesada.
Reilly joined Quesada Cigars in 2009 at a time the company was experiencing a big surge following the Casa Magna Colorado winning the 2008 Cigar of the Year award. At the time he joined, the distribution operation was known as S.A.G. Imports and Quesada's factory was known as MATASA. During his tenure, the company streamlined its branding as Quesada.
In addition to operations, Reilly played a role in brand development. He was best known for being a creative force behind such projects as the Quesada Oktoberfest and Quesada Keg – projects that tie into his personal affection for craft beers.
As for future plans, Reilly told Cigar Coop he has no immediate ones, but is definitely open to staying in the premium cigar industry.