Boveda has announced its new Boveda Smart Sensor device. The Smart Sensor is designed to monitor conditions inside humidors like temperature, humidity, and impact.
Monitoring occurs by simply placing the Smart Sensor in the humidor. It is able to detect fluctuations in both temperature and humidity. It is able to assess the freshness of the Boveda humidification pack and can alert you when its time to re-order. It is also able to alert you if the humidor has been moved or dropped. In addition, it keeps a historical record of the temperature and humidity data that is collected.
The sensor uses technology designed by a company called Bluestream. It is designed to communicate with a smart phone or tablet within 100 feet via Bluetooth technology. By syncing the Smart Sensor up with a second smart device, you can communicate outside the sensor's range.
Data can be read on your smart device via the free Boveda app available on iOS 8+ or Android 5.0+ device.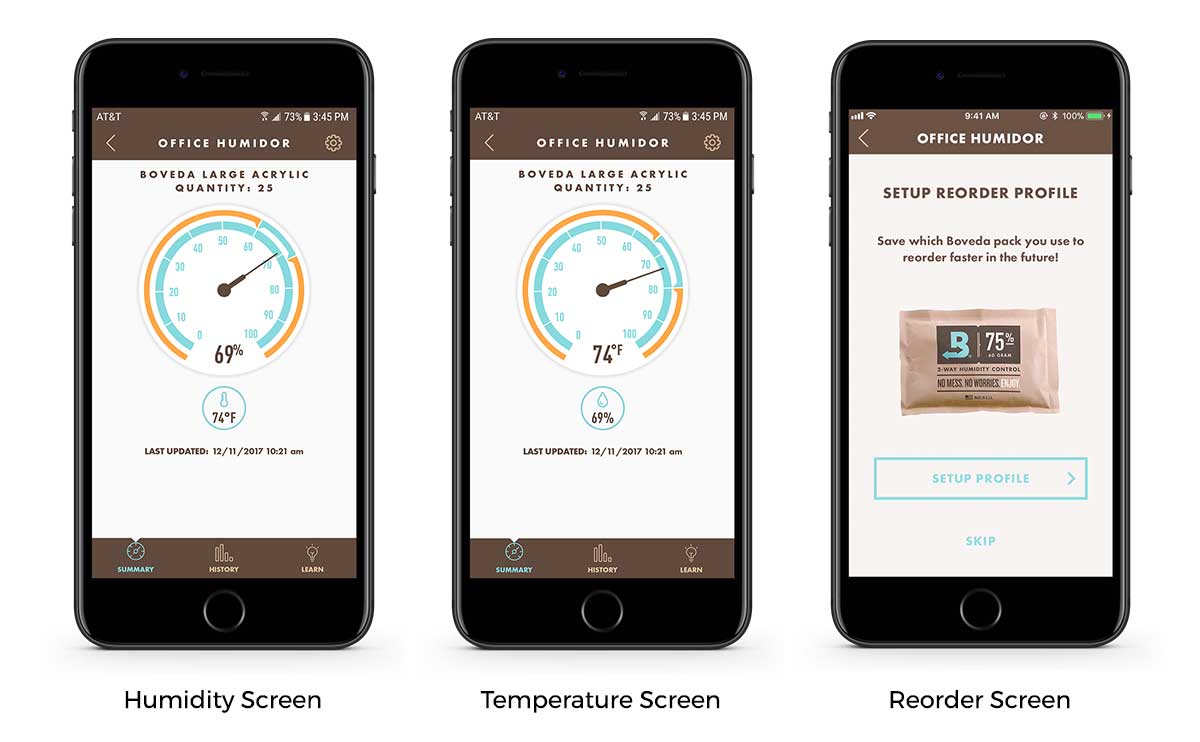 The device is sold as a part of the Smart Sensor Kit.  This includes the Smart Sensor device, the Boveda One Step Calibration Kit, and four pack of Boveda 60gm humidification packs. The Calibration kit is included as it is necessary to calibrate the sensor.
Photo Credits: Boveda, Inc