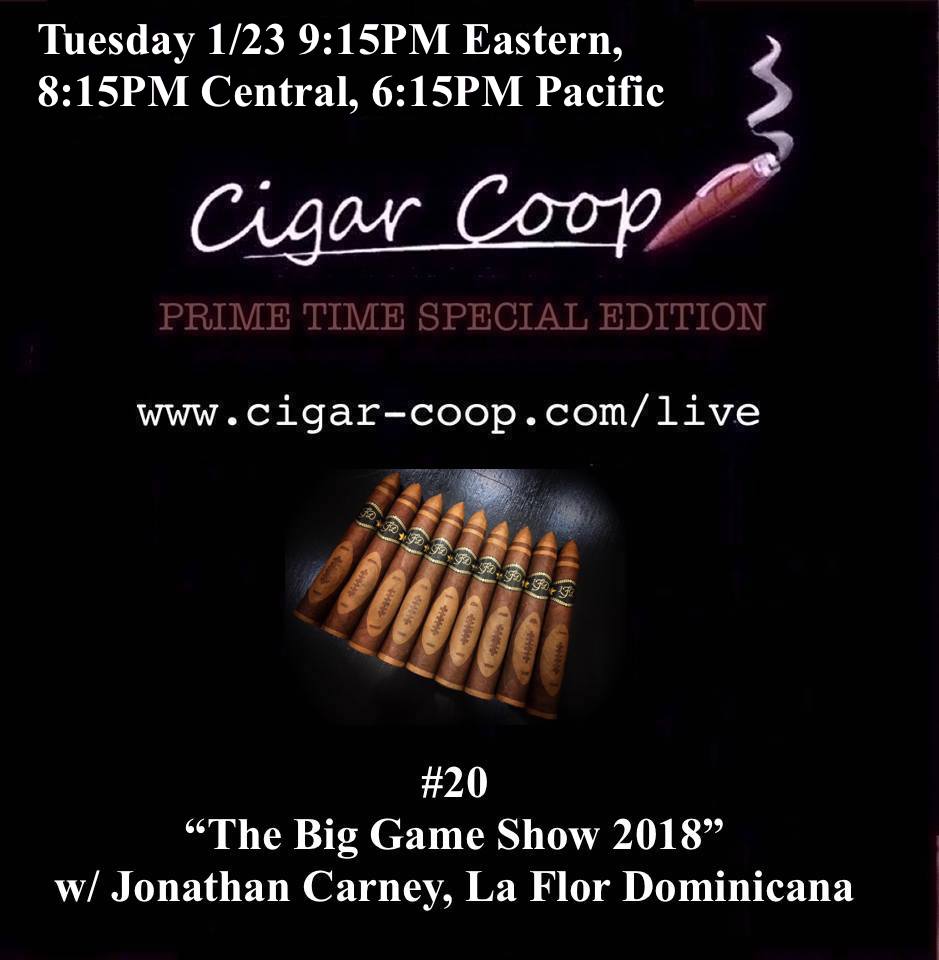 There is a "Big Game" being played between the New England Patriots and Philadelphia Eagles on February 4th, 2018 – and Prime Time has you covered. We are proud to bring this cigar podcast tradition to Prime Time Special Edition and we welcome back our Jonathan Carney Vice President of Sales of La Flor Dominicana to preview this matchup.
Jon's a big New England Patriots fan. La Flor Dominicana is also a company that has a tradition in creating a special cigar for "The Big Game" and we will learn about it tonight. Of course, we will preview the matchup and talk plenty of football.
Plus, we will catch up on what's happening at La Flor Dominicana and recap the Prime Time Award Winners for 2018.  We will have the whole Prime Time crew hosting tonight, so you won't want to miss this one.
THIS SHOW AIRS on 1/23/18 at a 9:15pm Eastern and 8:15pm Central
If you miss us, you can catch Prime Time any time on Google Play Music, iTunes, Podbean, and YouTube.
You can watch LIVE by clicking here.