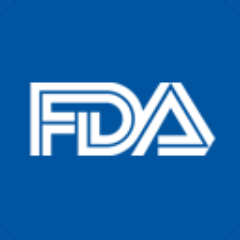 The battle against Warning Label Regulations for premium cigars issued by the U.S. Food and Drug Administration is going to get some more attention in 2018. Last week, a group of businesses filed a complaint in the U.S. District Court for the Eastern District of Texas stating that the FDA's Warning Label requirements are in violation of the First Amendment.  This group includes Texas retailer En Fuego Tobacco Shop, El Cubano Cigars (Cuba Libre Enterprises LLC), and the Texas Cigar Merchants Association (TxCMA).
After some delays, Warning Label Regulations are set to take place August 10, 2018. Several key points of the case include:
The requirement to submit a Warning Label Plan 12 months in advance. This also constrains cigar companies from talking about new products – something the group argues is in violation of the first amendment.
The parties argue that "The FDA's rule (on Warning Labels) requiring manufacturers and retailers to blare the Government's message on their own packages and advertisements plainly violates the First Amendment. The First Amendment prohibits government restrictions of speech, as well as mandates compelling a person to speak as the Government wishes, except under limited circumstances."
Many larger companies already use a set of Warning Labels that are used as a part of an agreement with the Federal Trade Commission. The FDA's rule states that 30 percent of a package must be used for warning labels – a 475 percent increase from the FTC warnings. The group argues these labels take up space where manufacturers and retailers speak to customers.
The parties point out that the FDA has said it is re-opening deliberations on how to look at regulating premium cigars. The parties also contend, "The First Amendment forbids the Government from restricting or compelling speech with regard to a class of products before it has completed its study of the need for the regulation."
The lawsuit filed by the Texas parties is concurrent to the cigar industry's lawsuit against the U.S. Food and Drug Administration. Warning labels are currently front and center with that case.  A motion for summary judgment has been filed by the trade associations (Cigar Association of America, Cigar Rights of America, and the International Premium Cigar and Pipe Retailers). Oral arguments were heard in court last month, and currently, the trade associations are awaiting a ruling from Judge Amit Mehta in U.S. District Court for the District of Columbia.
For detail on Warning Label Requirements, refer to our article: