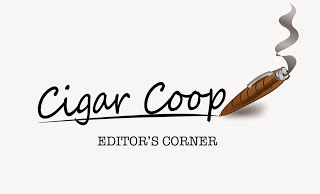 Since we started a program for sponsorship in 2013, we have been approached by a variety of sponsors wishing to establish affiliate or profit-sharing forms of advertising on Cigar Coop. This involves a performance-based form of compensation where advertising revenue is based on the purchases driven to the website – i.e. commission driven. Typically this has come from the retail segment looking to drive sales from our website. Since this past year's IPCPR, we seem to have been seen a lot of these types of requests. While it's an effective tool for many retail segments, it's one we have not endorsed. We've observed that this strategy does not work well for the cigar industry, nor for Cigar Coop. Most importantly, we don't think it serves the needs of our audience.
This month, I'm reaffirming this commitment to the readers of Cigar Coop and the audience of our Prime Time Shows that we will not participate in this practice.
There are five reasons why we consider this a bad fit for Cigar Coop, and to a lesser extent, the industry.
Cigar Coop is a Journalistic and Educational Entity
We feel confident our audience comes to us for the primary purpose of learning about the cigar industry. We accomplish this purpose through our news stories, product reviews, editorials, and our podcasts. We are confident that in most cases, they are not coming to Cigar Coop with the intent of making a purchase.
We Build Brand Awareness
For the sponsors we do take on, we focus on brand building. This is in particular from the manufacturer and brand owner perspective. It is also something we have done from the retail segment. By brand awareness, we want to help our consumers be aware of a particular brand or the happenings within a particular brand. The idea here is we partner with our sponsors and help them extend and maintain their reach to consumers through our platform.
Cigar Enthusiasts Tend to Be Store Loyal
We have seen that many cigar enthusiasts build a connection with a retailer. It's a connection based on trust. Most consumers have a connection with a local brick and mortar and that becomes a "home shop". At the same time, we have observed that many establish the same relationship with an Internet Cigar retailer standpoint as well. While there may be isolated cases – particularly when it comes to getting hard to find product, we don't forsee that we are ever going to break that connection.
I've discussed this type of advertising with other online media sources outside the cigar industry who have effectively used the affiliate marketing practice. The fashion industry has been quite successful with this practice, particularly for female consumers. But in most cases, purchasing clothing can come down to finding the right retailer. With cigars, not so much. Chances are, a customer has an internet shop he knows he can get the product from.
It Creates an Unfair Playing Field
Even if we were to implement such a program, it immediately creates a problem – there is a finite audience with a finite budget. Once we take on multiple retailers, we immediately split the customers and budget that we drive into multiple segments. Now we create a competitive situation among our sponsors, and thus it becomes very difficult to maximize an ROI.
Not Cost Effective
Today we are competing with several media entities that are offshoots of retail operations. Many have established online media websites, blogs, and podcasts that deliver excellent content. They are extensions to the retail operations, so their business model is effective to drive sales to their establishments.
We simply do not have a business model that can effectively compete for this type of advertising. We have costs to maintain our content and when we give up advertising space, it does not become cost-effective – in fact, we have even seen we can lose money in the long run. Cigar Coop is not a media giant, but we do operate in a fiscally responsible manner. By operating as such, we can continue to deliver you the content we do.
—
Very simply, such programs do not benefit you as the reader or audience when visiting Cigar Coop or watching/listening to our podcasts. There certainly are websites that can effectively provide this type of business model. We are not one of them.
What we can do… We will educate you on the unique value propositions our retail sponsors bring to the table. We will continue to let you know where you can find the more elusive brands. We can from time to time float you a savings code (without a commission tied to it) that our sponsors offer. We will certainly encourage you to click on our sponsor ads and learn about them.
There are a couple of exceptions – particularly with our coffee, and potentially with some exclusive merchandise we may offer in the future, but these are exclusive arrangements with one retail shop that does this. These do have commission-based compensation but these projects are about being marketing tools, and we mostly try to break even. These programs are limited in nature and will be disclosed.
In general, there will be no click for pay, and don't envision this being something we ever deviate from.